Mexico is a very nose-to-tail consumer when it comes to eating animals; like in many other developing countries, and often motivated by economic circumstances in an effort to use the whole animal and not leave much—if any—waste, there are a lot of delicious and unique foods that have come out of this scrappiness. One of these simple delicacies is chicharrón, made of fried pork skins.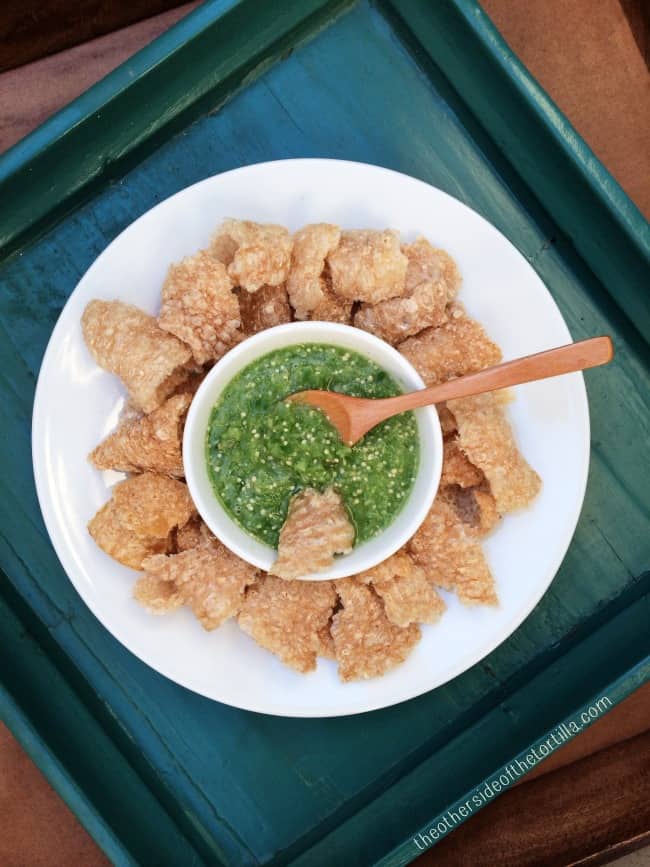 This botana, or appetizer, of chicharrón served with salsa verde is very typical in Mexico. Generally, these pork skin cracklings are made by boiling the skin, hanging it to dry, then deep frying it in hot oil until the skin puffs up. They're by no means a healthy snack, so should be eaten in moderation, but they're a guilty pleasure worth the indulgence.
They're not quite the same as processed food pork rinds or pork cracklings you might find in a potato chip-like bag in the supermarket. For that reason, it's best to buy them from your local carnicería or near the butcher's counter in any Mexican market.