Pumpkin flan made with cream cheese is a decadent alternative to pumpkin pie or other Thanksgiving treats if you're looking to add a little Mexican flair to your holiday table.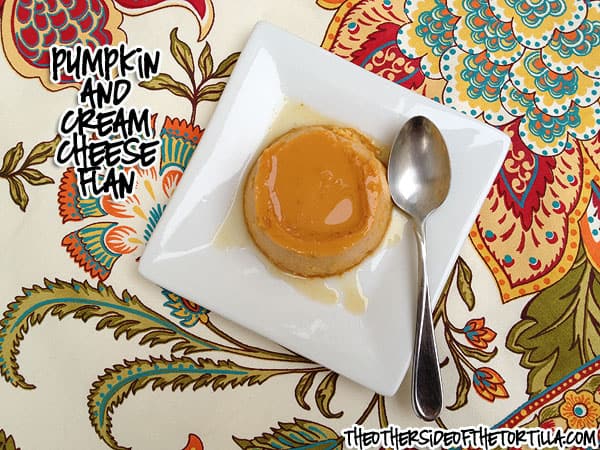 In fact, pumpkin flan is a dish I've added to our family's holiday traditions only in recent years but it's often gobbled up faster than the pumpkin pie and other available desserts. There may or may not even have been a fight two years ago over who got the last piece!
This recipe is for small, individual-sized portions, baked in ramekins. You can double the recipe if you have more guests. I like to use these souffle ramekins from Cost Plus World Market that are 3.5 inches across and about 2.5 inches deep. If you prefer to make one big flan, depending on the depth of the dish, you may need to adjust the baking time. It's also a little more substantial with a thicker consistency than most flan, so it's best to let it sit out for about 15 minutes before serving.
…