Check back soon, I'm adding lots of new tools!
COMAL
Used to cook or heat tortillas, blister tomatillos or chiles, cook quesadillas, etc. Made of aluminum, cast iron or clay. Can be round or oval, with or without handles. Some resemble a flat pizza pan, some look like an iron skillet with a small lip. Needs to be cured before use.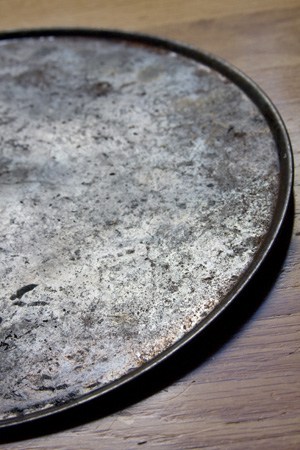 MACHACADOR
Literally, crusher or masher. Used for mashing beans and other foods.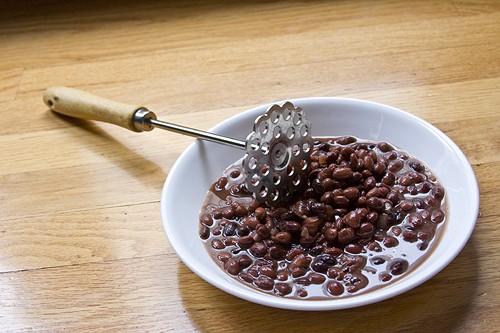 MOLCAJETE
A mortar & pestle made of lava rock. Used for making salsa, guacamole, etc. Needs to be cured before use.

OLLA or OLLA DE BARRO
A large lead-free clay pot that is glazed on the inside for cooking and usually painted with a folk art design on the outside. Typically used for all-day cooking for things like soups, beans, stews, mole, etc. Gives an earthy flavor to whatever you cook inside of it.

TORTILLA PRESS
Can be made of cast iron or wood. The easiest way to avoid masa dough from sticking to it while making tortillas is to use two pieces of plastic wrap, one on each plate. I've also heard of using wax paper or cutting plastic ziploc bags just larger than the size of the plates. Using the plastic or wax paper makes it easier to peel the formed tortilla from the press and transfer to a comal for cooking.