Hi, I'm Maura Wall Hernandez and The Other Side of The Tortilla is a Mexican cooking, culture and travel blog showcasing my original writing, photography and recipes.
The name of the site is based on the idea that you may have eaten something a thousand times, but if you just look at it in a different way—ingredient by ingredient—you'll notice something new about it that you didn't see before. There's something to be said for tried-and-true traditional cooking, and this site is my journey to reconstruct family recipes as well as those learned from family friends and Spanish-language cookbooks, and to share the methods used to prepare traditional Mexican cuisine. Sometimes I share modern Mexican recipes, and Mexican-inspired foods, too. We often travel and share our experiences, and I'm always looking to find a piece of Mexico in the city we call home.
The Other Side of The Tortilla was named Best Latin Food Blog at the 2011 LATISM national conference and I was one of 16 writers from North America chosen to serve as a Mexico Today ambassador, an award-winning campaign from the Mexico Tourism Board and Marca País-Imagen de México.
The Other Side of The Tortilla is a PR and brand-friendly site. I've worked with many national and international brands to develop recipes, host and attend events and more. Please visit the sponsored category to see examples of the brands I've worked with. You can find my current media kit here.
To contact me about opportunities to work together, please email [email protected].
ABOUT ME:
I live in Chicago. My husband was born and raised in Mexico City, and most of his family still lives there. I'm what people like to call "Mexican by marriage," and according to my mother-in-law, that counts enough. I root for the Mexican national soccer team (my favorite player is El Chucky), Pumas (¡GOYA!), and I can give Mexico City food recommendations almost as well as a local after 15 years of traveling there on a regular basis.
By day, I work at a digital marketing agency. This site includes my personal opinions and experiences and does not reflect the opinions of my employer.
My credentials:
I have a B.A. in English and Journalism and an M.A. in Public Affairs. I spent 12+ years working as an editor in newspaper, magazines and trade publications, in print and online. I've been working as a Director at a digital marketing agency since 2017.
OUR STORY:
In 2008, I got married and gained a big extended family in Mexico. Over more than a decade, my husband, José, and I have spent a lot of time in Mexico City, as well as traveling around Mexico together.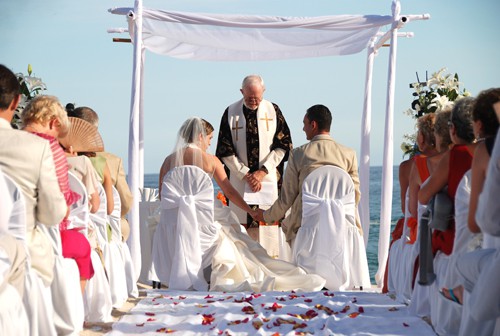 THE LEGAL STUFF:
All the photos on this site are copyright Maura Wall Hernandez and may not be used or reproduced without permission.
All food and travel photos are originals unless otherwise noted. In order to use my photos on any other website, you must receive my written approval. You can email me at [email protected] to seek permission.
The writing that appears on this blog is my original writing. The text from this site also may not be used, copied or reproduced in any way without prior written consent.