Happy National Taco Day!
I didn't even know this holiday existed in the United States until today when I was doing my daily morning food reading, but I'm glad I came across it because who doesn't need another excuse to talk about tacos? Although practically every day is taco day in my house and we don't need a holiday just to eat them, I thought I'd take the opportunity to share some history about one of Mexico's most common culinary delights.
My good friend Claudia, who is from Puebla, Mexico, and is also a linguist, shared with me a little lesson about the origin of the word "taco."
There are various accepted origins; literally, it means a plug for an empty gap. Which makes a lot of sense when you look at it from the perspective of food – you eat a taco to fill the emptiness in your belly that is hunger.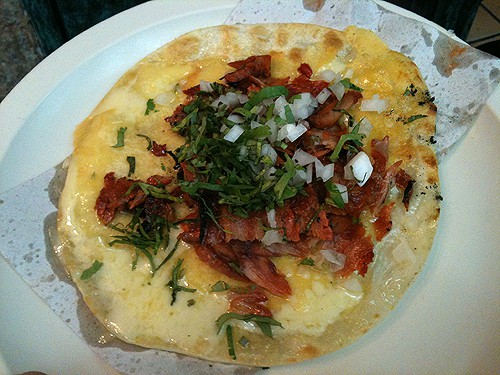 …