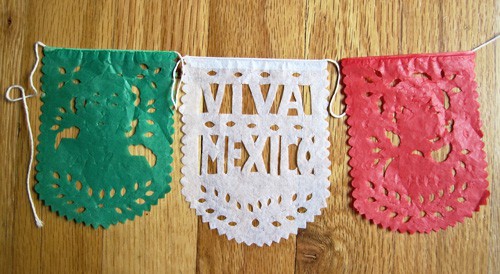 ¡Feliz Día de la Independencia, México!
Did you watch the Grito last night?
In my house, we hung papel picado and waved our Mexican flag as we watched the celebration starting in Mexico City's zócalo. My heart was filled with emotion seeing the zócalo, where I have stood in awe many times, brimming with people from all corners of Mexico to celebrate the bicentennial of Independence from Spain and 100 years since the Revolution.
If you missed the Grito, the shout of independence honoring Mexico's national heroes, you can watch it here:
If you want to watch last year's Grito and attempt a very traditional Independence Day recipe, you can check out the chiles en nogada I made and posted last year here on The Other Side of The Tortilla….