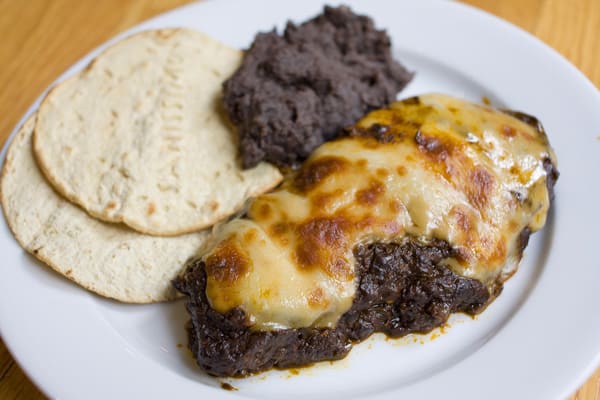 During my last visit to Mexico, one rainy afternoon I spent several hours leafing through my suegra's cookbooks looking for some new tricks and some family recipes.
After writing several recipes down, I decided to just use my phone to take a photo of each recipe card so that I could have all the recipes without all the work of writing them down. Plus, they'd be easy to access in the kitchen and as an added bonus, they're in the original handwriting of whichever relative gave my suegra the recipe. Some of them were even typed on a typewriter!
A month or two ago, José discovered my little secret while browsing the photos on my phone and he was like a little kid opening presents on Christmas. Now he's always stealing my phone when he's hungry! Last week he was scrolling through the recipes looking for something different that I hadn't yet attempted to make and he came across this recipe for filete de res a la Chiapaneca, or Chiapas-style steak. It's another recipe of Tía Carola's and it came with minimal instructions as usual. I had to modify the recipe slightly because on the first taste test of the salsa, José said it didn't taste quite right. But this version I'm sharing here is super sabroso and sure to delight the whole family….