Chicharrón guisado is an easy, flavorful dish made from crunchy, fried pork skin stewed in salsa, and it makes incredible tacos.
The best part about this dish is that it's incredibly easy to make, packs a ton of flavor, and using a slow-cooker means it's mostly a hands-off recipe.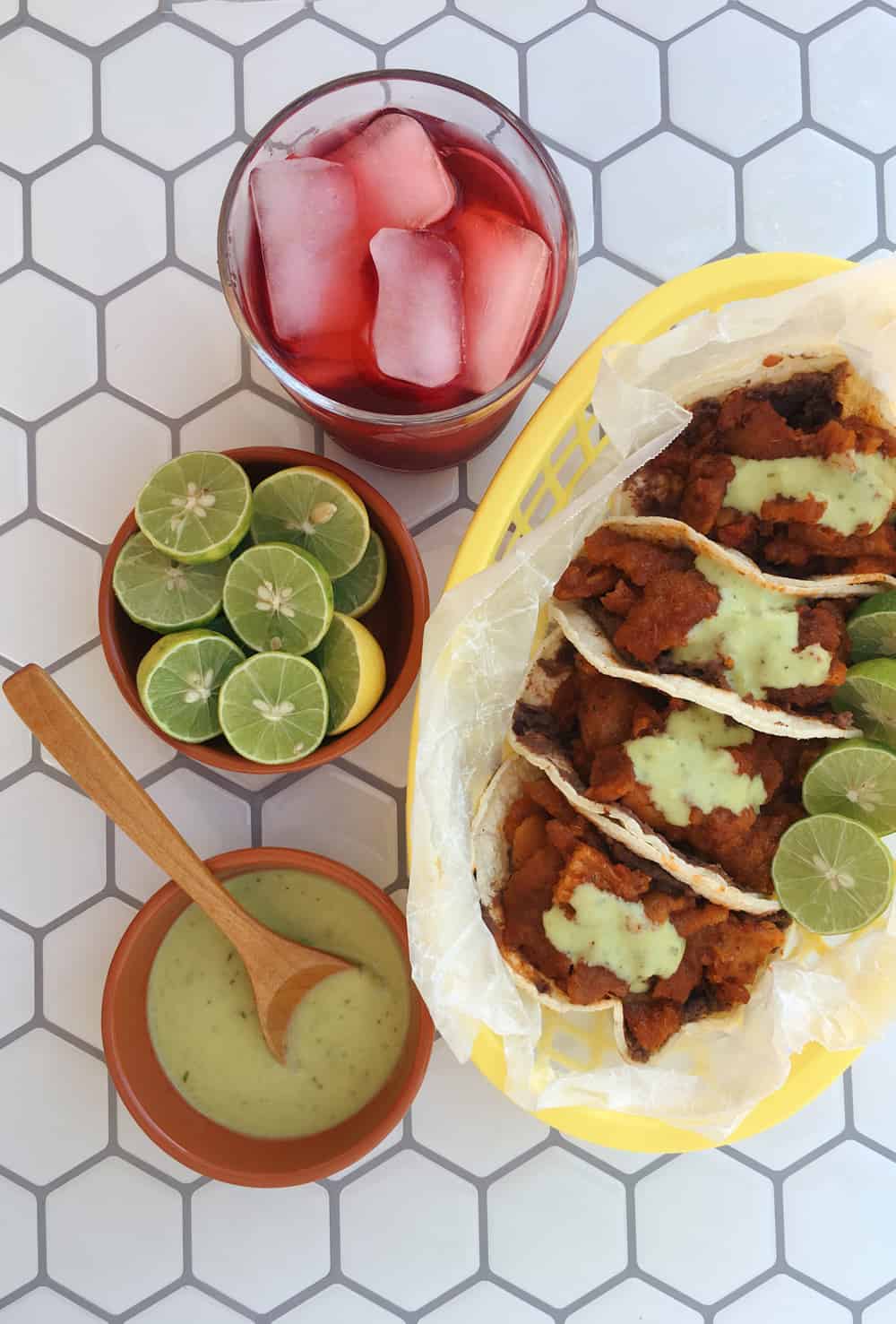 There's a taquería in Los Angeles I really love called Guisados. They make a taco de chicharrón guisado that's very similar to this recipe, and they serve it on a corn tortilla over refried black beans, and topped with a little dollop of avocado salsa verde, which is how I served them here as well, but you can serve it without beans (or different beans) and whatever kind of salsa you like on top.
There are lots of recipes out there for chicharrón guisado—mostly in Spanish—and there's one key departure in my version aside from using a slow-cooker: I use chile morita, which is a small, dried and smoked chile. I also like to serve these on smaller tortillas (about 4.5 inches round instead of the standard 6 inches) because it makes you feel more like you're in a taquería….