Xanat Bistro and Terrace is the upscale contemporary Mexican restaurant in the recently renovated five-star JW Marriott Hotel Mexico City.
The hotel, located in the Polanco neighborhood, is steps from Paseo de la Reforma, the Auditorio Nacional, Chapultepec and the Museo Nacional de Antropología. Xanat opened in October 2014.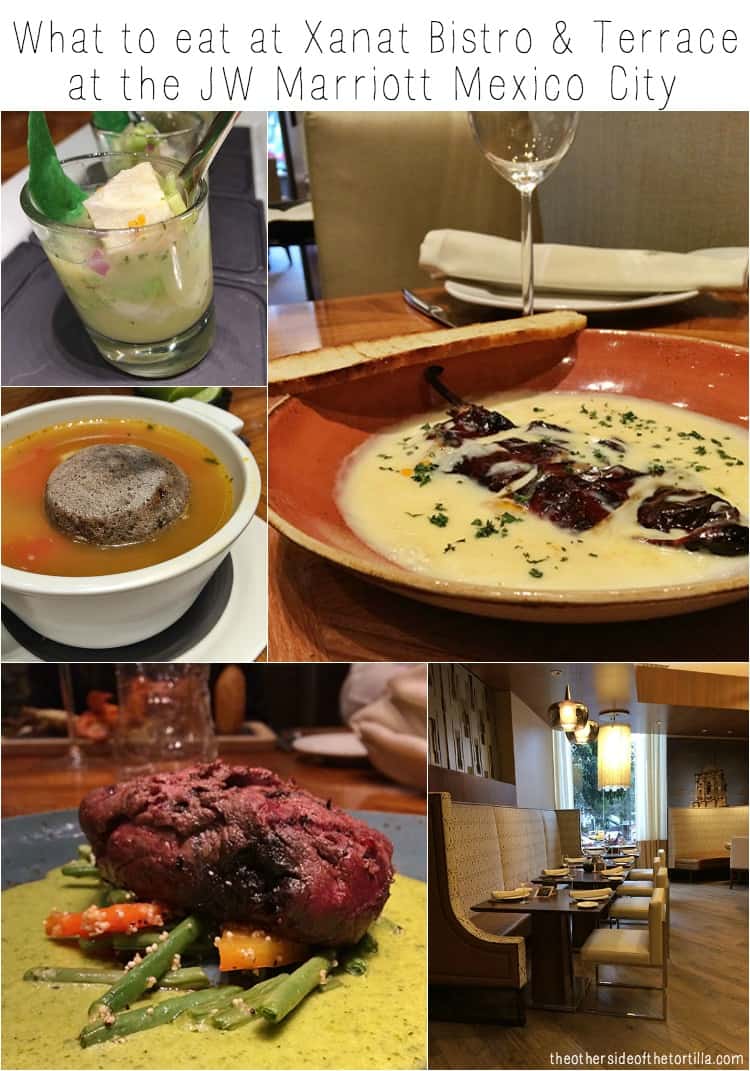 On our recent visit to Mexico in December 2014, I had a chance to dine there for lunch with my cuñada. The hotel's executive chef, Ciro Mejia, came up with the concept for Xanat (pronounced "shah-naht"). The restaurant's name is an ancient Totonaca word that means "vanilla flower." In Totonaca mythology, the vanilla orchid was born when the princess Xanat, who had an affair with a mortal man, ran away to the forest with her lover. The two were captured and beheaded for their offense to the gods, and in the place where their blood seeped into the soil, the first vanilla orchid grew.
The Totonacas were the first to cultivate the vanilla orchid, and Mexico is considered the birthplace of vanilla. Xanat is still used today as a girl's name in Papantla, Veracruz, where most of Mexico's vanilla is cultivated. Mexican vanilla beans have a signature creamy flavor and a unique woody spice profile different from other kinds of vanilla.
RELATED RECIPE: Atole de vainilla
At Xanat Bistro and Terrace, many items on the menu have a touch of vanilla incorporated, both in sweet and savory dishes, paying unique homage to this truly Mexican ingredient. I liked that they also focus on using local and national Mexican ingredients to elevate traditional Mexican dishes with a modern spin.
…