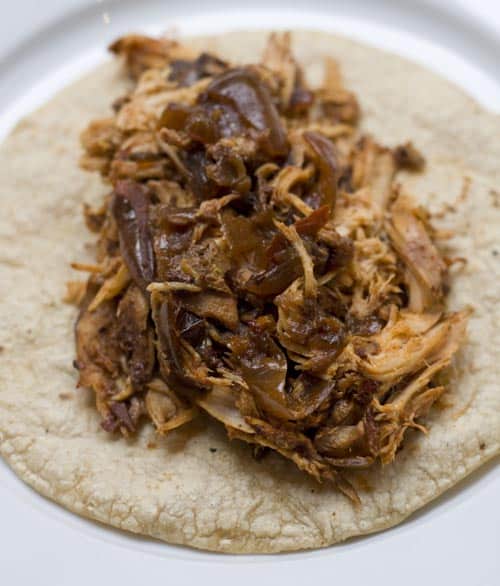 I've been working late into the evening recently so I decided to break out my slow cooker and put it to work for me! On top of the late nights, the brutal heat wave we've been having over the last few weeks has made me less than happy about spending time in the kitchen after a long day, especially if it involves heating up the oven or even the stove top for more than a few minutes because I don't want to be any hotter.
This recipe for chicken tacos is great for a few reasons: it's super easy to make, it takes very little effort to prepare and it can be used as a filling for three different dishes so if you make a little extra you can turn it into more than one meal.
It can be used just as a regular old taco filling, rolled and fried in a tortilla to make taquitos or even rolled and bathed in salsa and topped with cheese as enchiladas. The biggest bonus of all: It won't heat up the kitchen….