In Mexico, as well as other countries in Latin America, aloe gel (also sometimes referred to as aloe crystal) is used externally for a variety of skin ailments as well as consumed for its curative health benefits, especially for stomach and digestive ailments. Aloe gel or crystal comes from the meat of the leaf, and is easy and inexpensive to extract yourself at home. In Spanish, aloe vera is called "sábila" or "áloe," and is sometimes misspelled as "sávila." In Mexico, it's most commonly referred to as "sábila."
Aloe vera juice is said to help maintain healthy digestion, and can also help regulate blood sugar, reduce inflammation, reduce acne eruptions, as well as many other health benefits, and is a good addition for those who are conscious of an alkaline diet.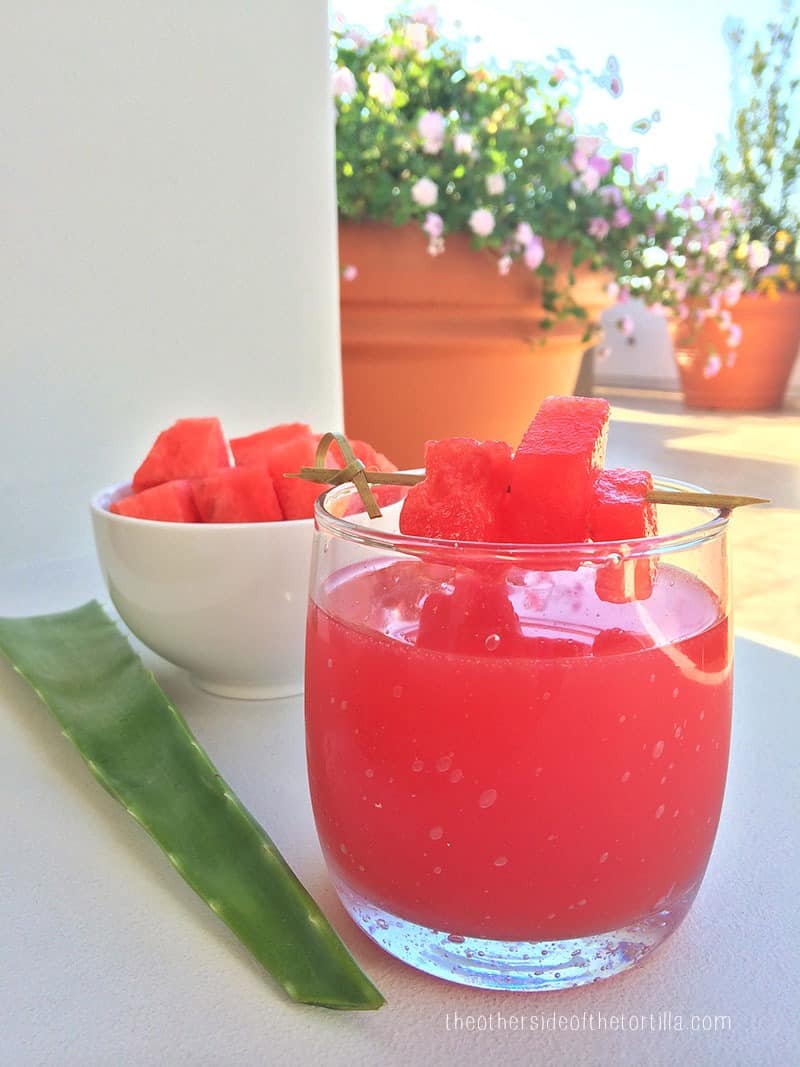 My Tío Eduardo swears by homemade aloe vera juice for digestive ailments. Homemade aloe juice is both easy and inexpensive to make—a single large aloe vera leaf in the produce section of most grocery stores in the U.S. should cost between 99 cents and $2 or $3. If a single leaf is $3 or more, it should be very large and heavy, otherwise check another store for a better price. Most Mexican or Latin American markets will carry them. Aloe leaves available in grocery stores are typically about 4-4.5 inches wide at the base, 22-24 inches long and about 1 inch thick.
…