Atole de nuez is a traditional milk and masa-based beverage flavored with toasted pecans and piloncillo.
Served hot, this creamy beverage is the perfect way to warm up on cold fall or winter mornings. Atole is often served for breakfast, but can also be served throughout the day or after dinner, too. My father-in-law always had a mug of atole with his coyotas, a Sonoran pastry, after dinner at a restaurant he loved in Coyoacan.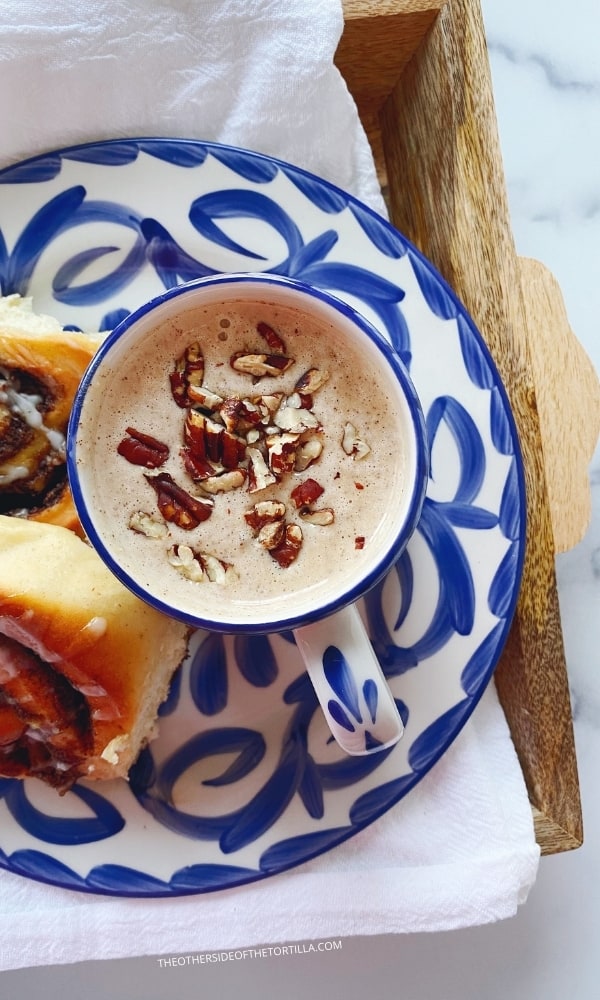 Atoles come in many flavors; most are thickened with corn masa. When it comes to the main liquid, most are made with water, milk, or a combination of the two. Champurrado and vanilla atole are the most typical flavors, but others, such as pumpkin atole, strawberry atole, as well as grain (such as amaranth), fruit and nut flavors, also exist. There are even some types of atole that are savory rather than sweet.
…