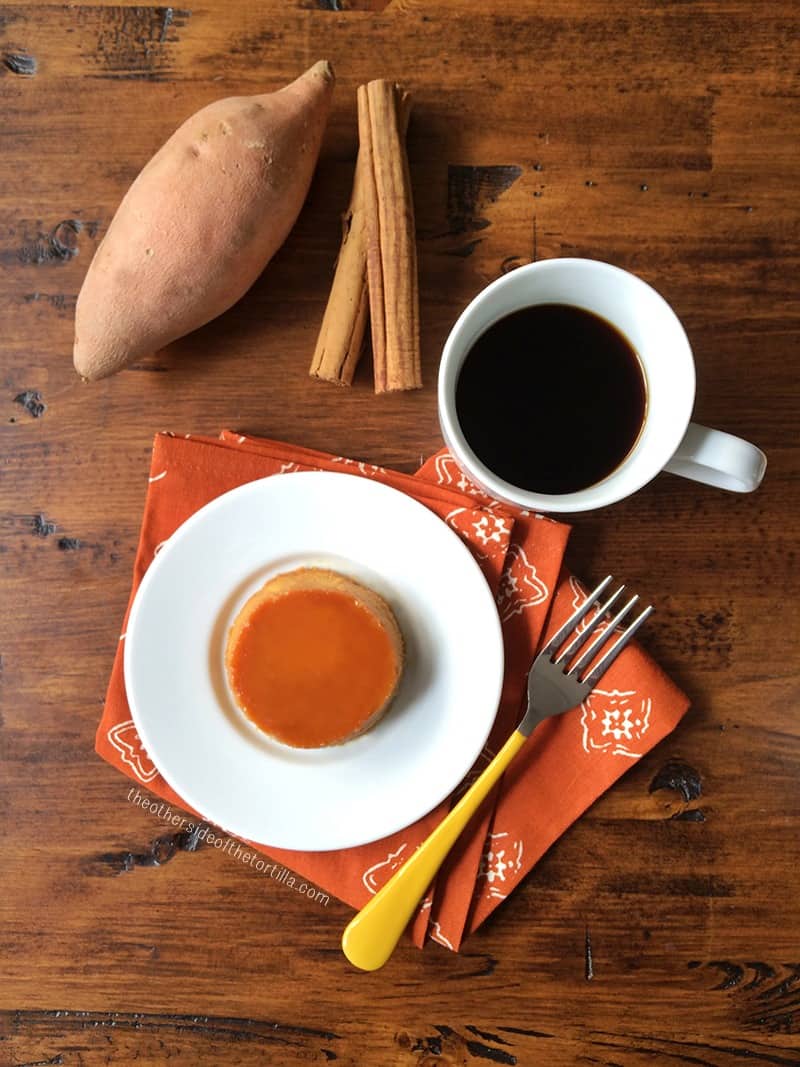 This post is part of a compensated campaign in collaboration with California Sweetpotatoes and Latina Bloggers Connect. All opinions and the recipe are my own.
Sweet potato flan is a non-traditional flavor for a very traditional dessert, but if you're a sweet potato fan, I guarantee you'll like this rich, decadent dessert. Mashed sweet potato gives this recipe a more dense, textured quality than your traditional flan.
I like cooking with sweet potatoes because they can be prepared in a variety of ways from savory to sweet. This low-carb and vitamin and mineral-rich vegetable is considered a superfood and one sweet potato contains more than one day's worth of Vitamin A. My favorite way to eat them is baked and sprinkled with a little chopped piloncillo, ground cinnamon and a little bit of butter, which is what led to the idea to create this flan recipe….