Guisados is a family-owned restaurant that serves tacos stuffed with homestyle braises such as tinga de pollo, chuleta en chile verde, and cochinita pibil, and is one of my favorite Mexican restaurants in LA.
The term "guisado" literally means "stewed" and usually follows a formula of meat (most typical are pork, beef or chicken) braised in a salsa made with chiles, tomatoes or tomatillos, spices and herbs, and sometimes vegetables. The type of chiles, spices and meat combinations used vary according to region and family recipes.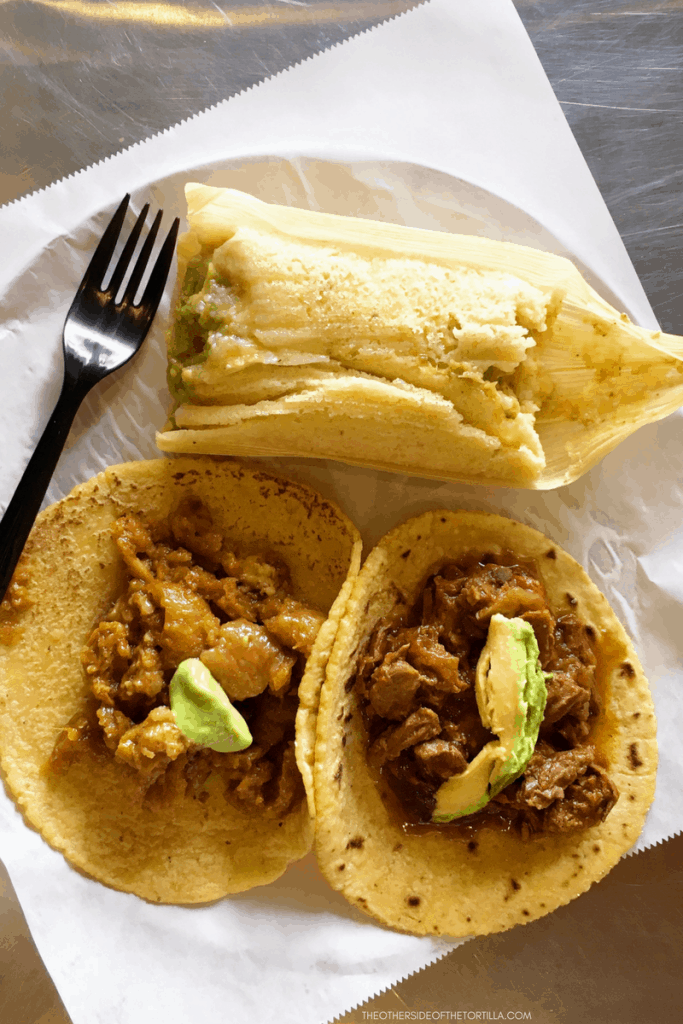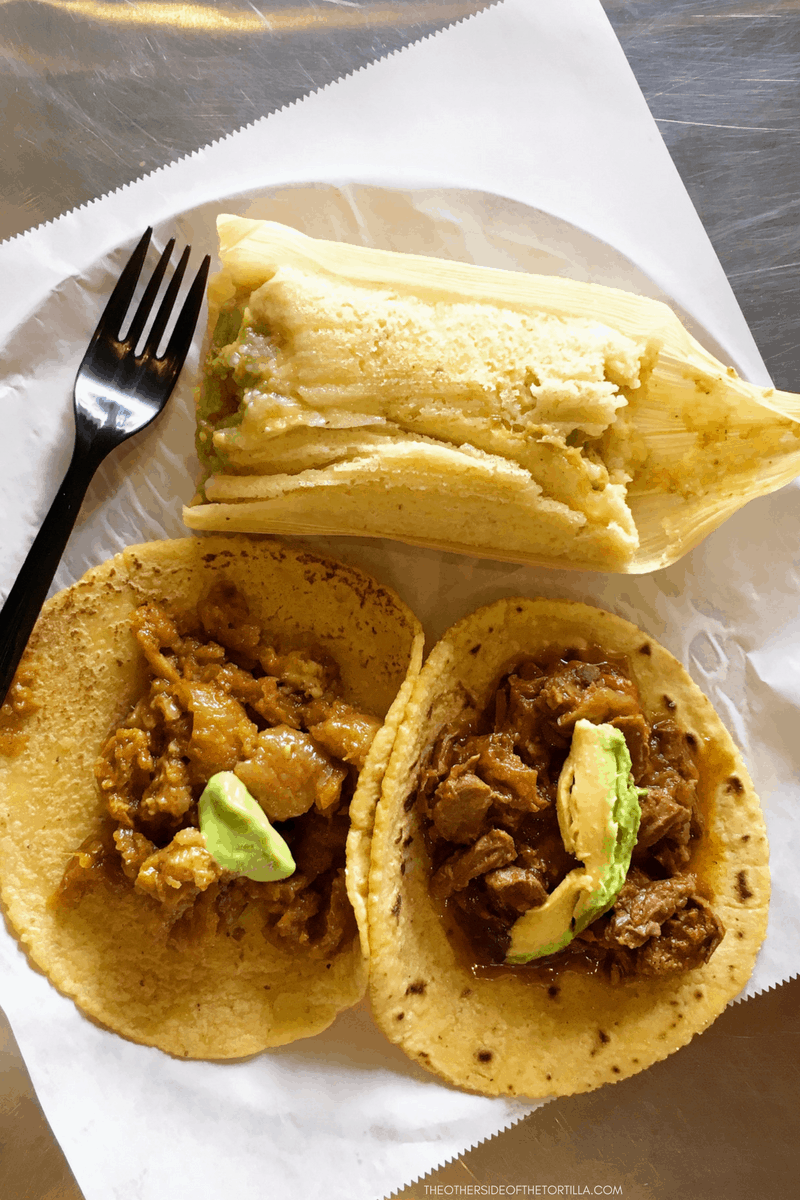 You really can't go wrong with anything on the menu at Guisados. However, if you're indecisive and want to try several kinds, the best deal is to order the sampler that comes with six small tacos.
Most everything on the regular menu at Guisados is gluten-free. (Ask servers about the specials, though—sometimes those contain gluten.) They also have some vegetarian options. If you're vegan, they'll make you a taco with sauteed bell peppers and onions if you ask.
The tortillas at Guisados are made fresh, by hand, every day at every location, too. They'll sell you a half-dozen or dozen handmade tortillas to take home if you ask. They're not cheap, but they're damn good. A little on the thick side, but way better than grocery store tortillas for sure.
One of the things I really like about the servers at Guisados is that they always offer to tell you which tacos are which (especially if you order the sampler) when they deliver your order to your table. Although I eat there often enough to tell them apart without any help, the first time I ate there I thought it was a nice touch.
Portion sizes:
2-3 of the standard size tacos per person, or 1 sampler is usually sufficient for a meal.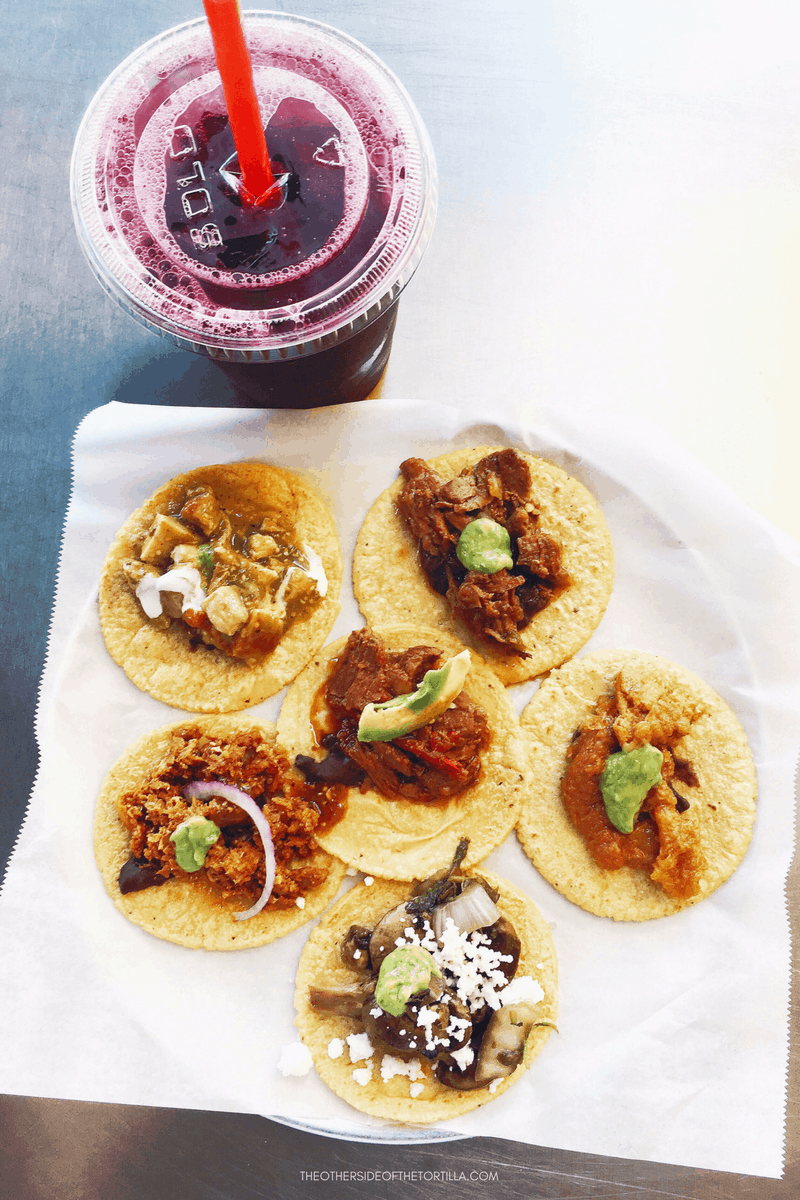 My favorite taco at Guisados: Chicharrón
In fact, I like their version so much that I made tacos de chicharrón guisado at home to share the recipe here on the blog.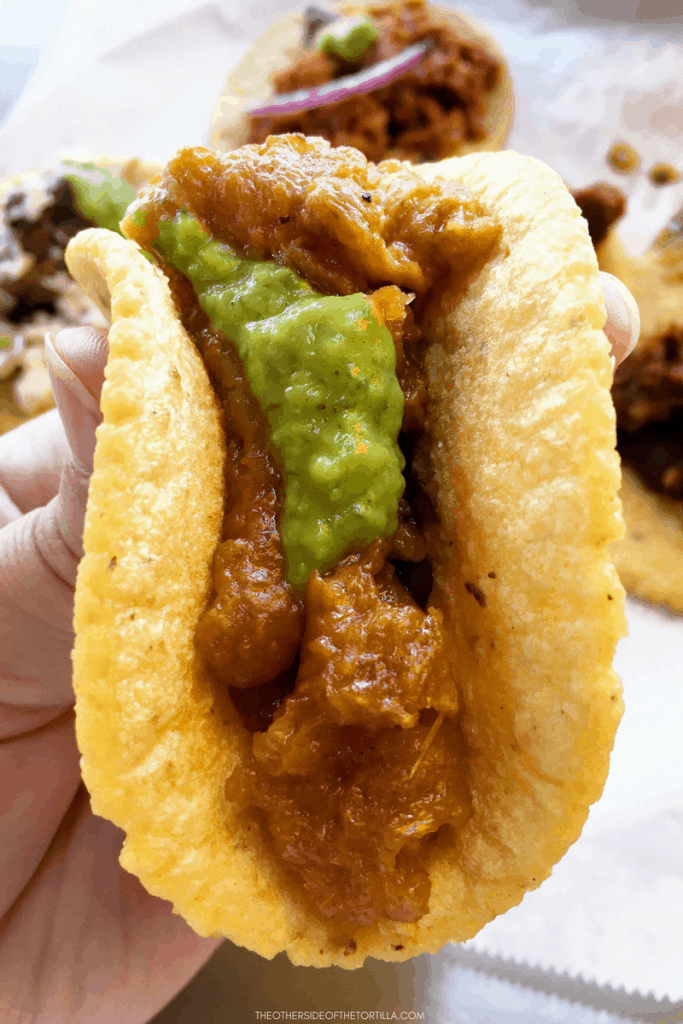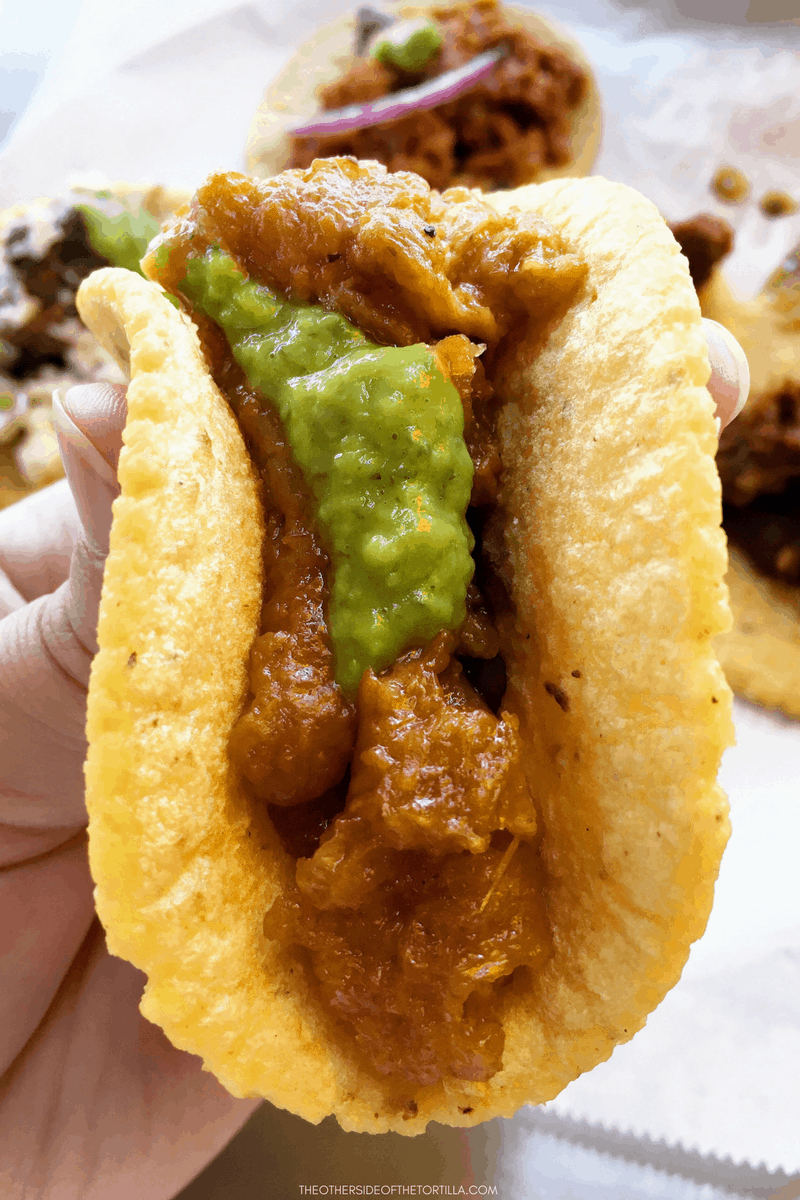 My meat-lovers' taco picks at Guisados
Bistek en salsa roja (flank steak simmered with red bell peppers and tomato, served over a smear of black beans and topped with chile de árbol and avocado), chorizo (served over black beans, topped with red onion and salsa verde), and steak picado (flank steak simmered with green bell peppers and bacon, served over black beans and topped with salsa verde).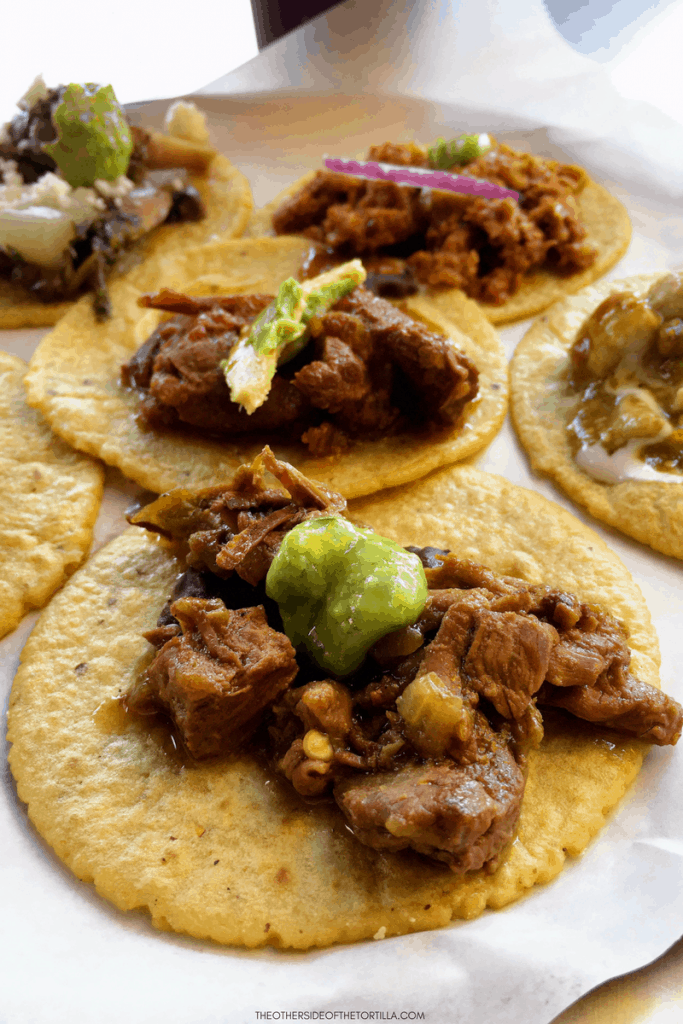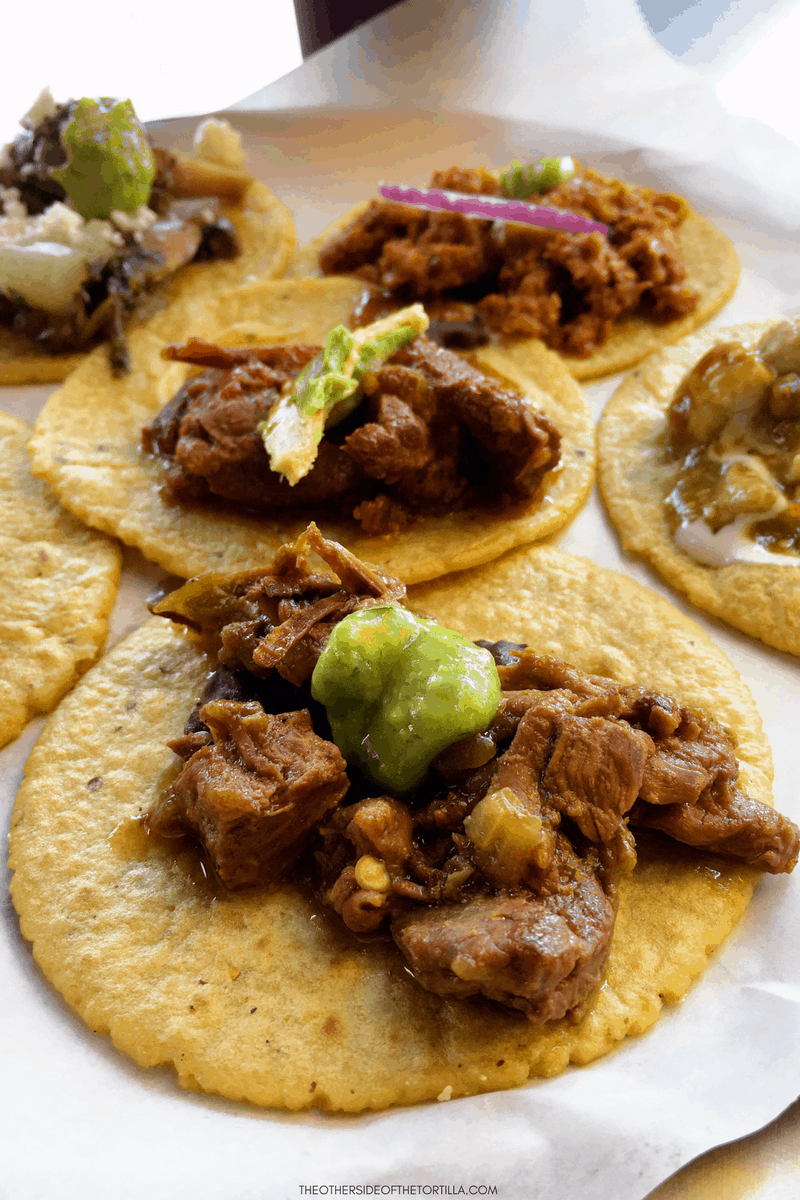 The chuleta en chile verde is consistently good, but I don't order it often because that's something I make regularly at home. I don't love their tinga, but that's more of a personal flavor preference.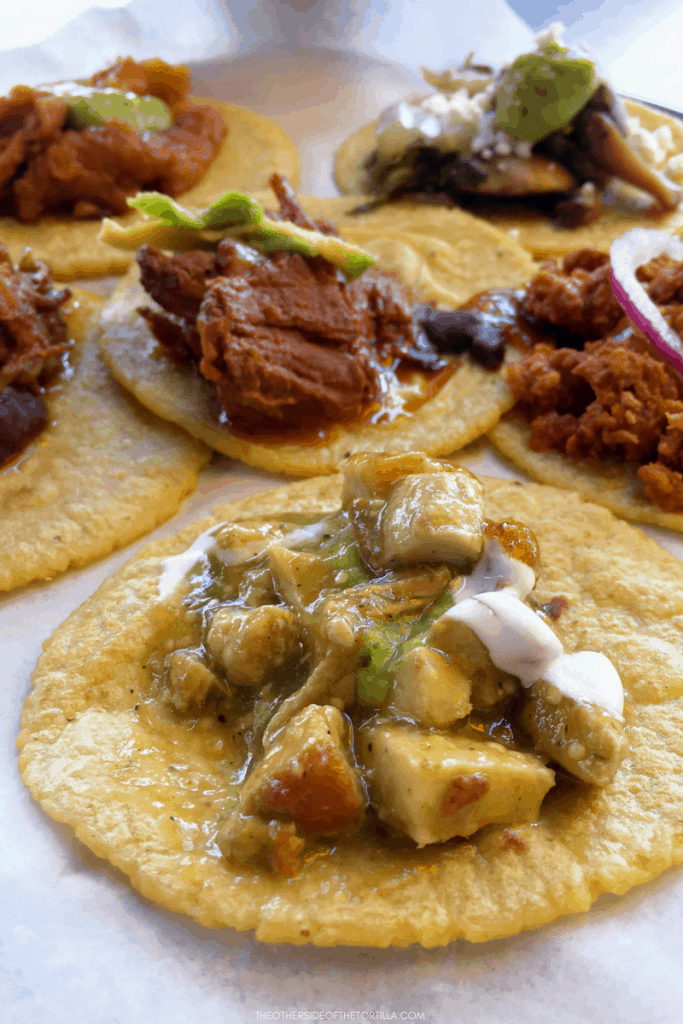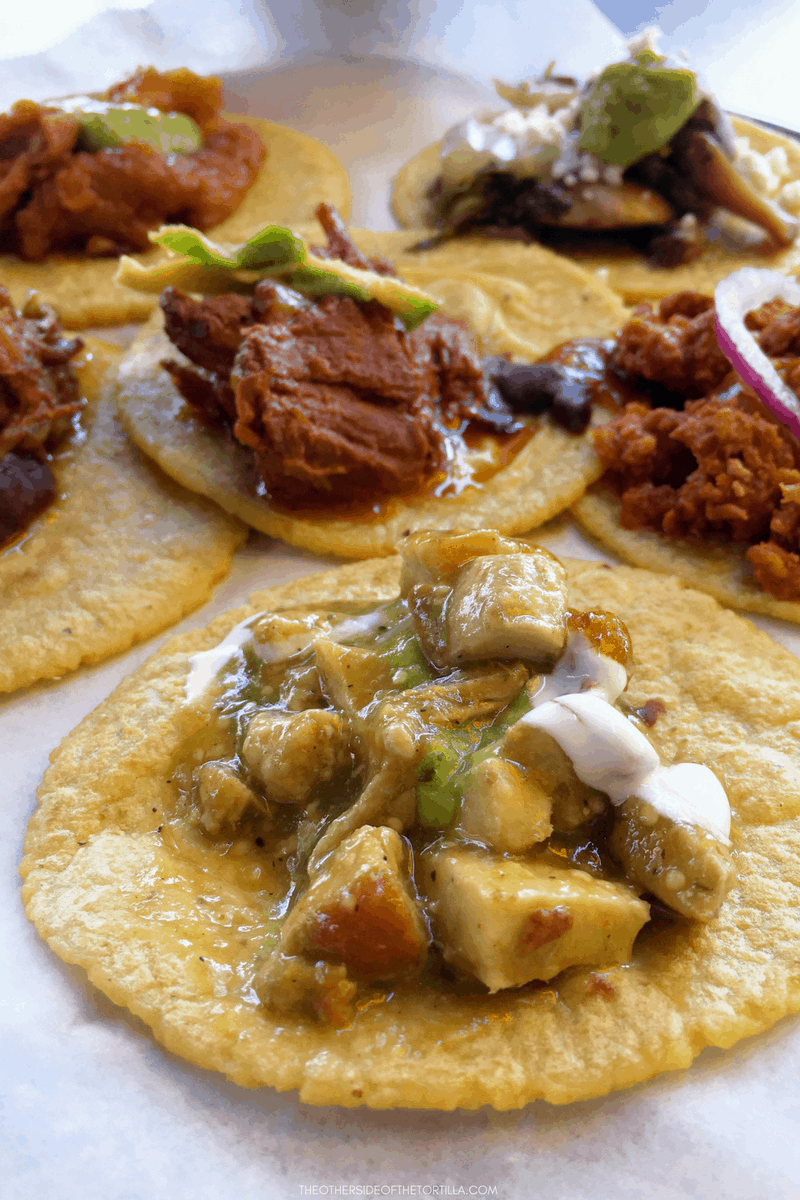 Vegetarian taco picks at Guisados
Hongos con cilantro (mushrooms, onions and cilantro, topped with a dollop of salsa verde and queso fresco) or calabacitas (squash, tomato, bell peppers, corn and onions, topped with a chipotle sour cream and queso fresco). The chiles toreados taco is also excellent but very spicy. Skip the frijoles con queso and get a quesadilla instead.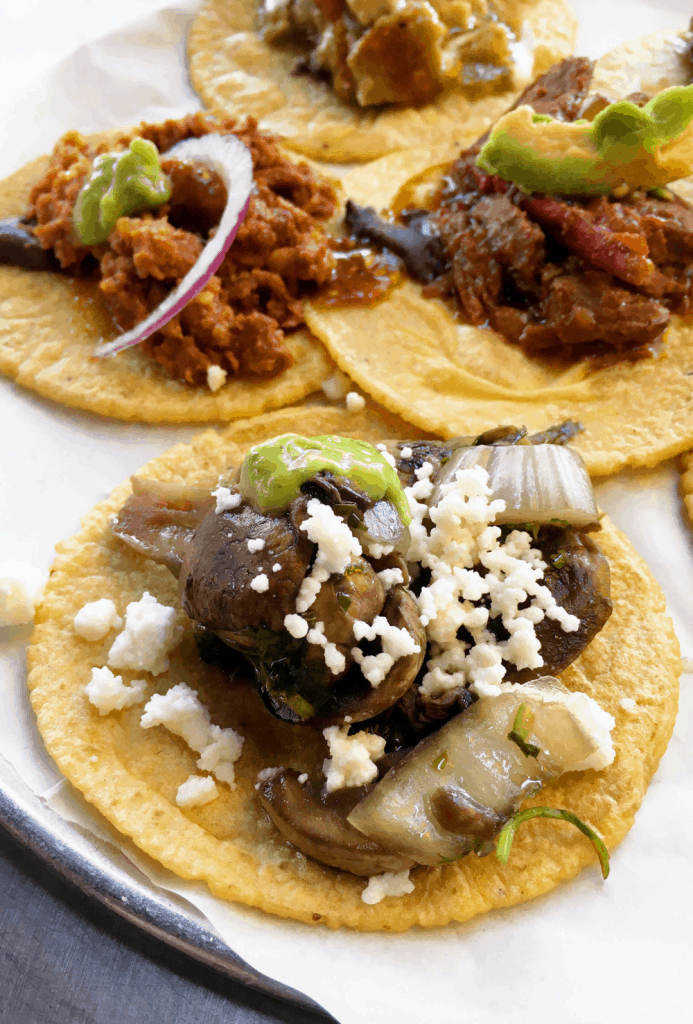 To drink at Guisados
Jamaica or Armando Palmero (2/3 jamaica and 1/3 agua de limón) are your best choices because they're consistently good. Yes, they have horchata, but I don't love the one they serve because it always has too much grit at the bottom of the cup. In my opinion, you can skip the horchata latte (iced coffee with horchata) and spend your money on another taco instead.
Other details
Also on the menu regularly (but not listed on the menu on their website), the tamales are worth exploring. My favorite is the the tamal de elote, but the chicken tamal with green chile is a close second.
There are 5 Guisados locations across Los Angeles: Boyle Heights, Echo Park, DTLA, West Hollywood and Burbank.