Las posadas navideñas are the nine days of annual Christmas celebrations that culminate with a big celebration on Nochebuena, or Christmas Eve, in Mexico.
The nine days symbolize each of the months that Mary was pregnant, and that's also why Christmas Eve is more celebrated in Mexico than Christmas Day like in many other countries.
Posadas often include traditional foods and drinks, especially things like tamales and ponche navideño. There are many different ways to make ponche, and each family does something different. Another holiday favorite of mine is rompope, an eggnog-like drink that comes from the famous nuns of Puebla, located about two hours outside of Mexico City.
From hosting las posadas to putting out nativity scenes, and making preparations for Noche Buena and La Navidad, here are some of the ways families in Mexico celebrate the holidays.
Food and drink for celebrating Las Posadas
There are lots of typical dishes and drinks served during the holiday season in Mexico. From ponche navideño and rompope to champurrado and chocolate caliente, there's a warm drink to make everyone's belly happy. Tamales, pozole, ensalada de Noche Buena, turkey, bacalao, buñuelos, cookies, and more make the holidays the best time to become acquainted with the rich traditions of Christmastime in Mexico.
Ponche navideño
Mexican Christmas punch, called ponche navideño, is a stewed, warm drink that is served during las posadas, on Christmas Eve and Christmas Day, and even through Día de Los Reyes Magos.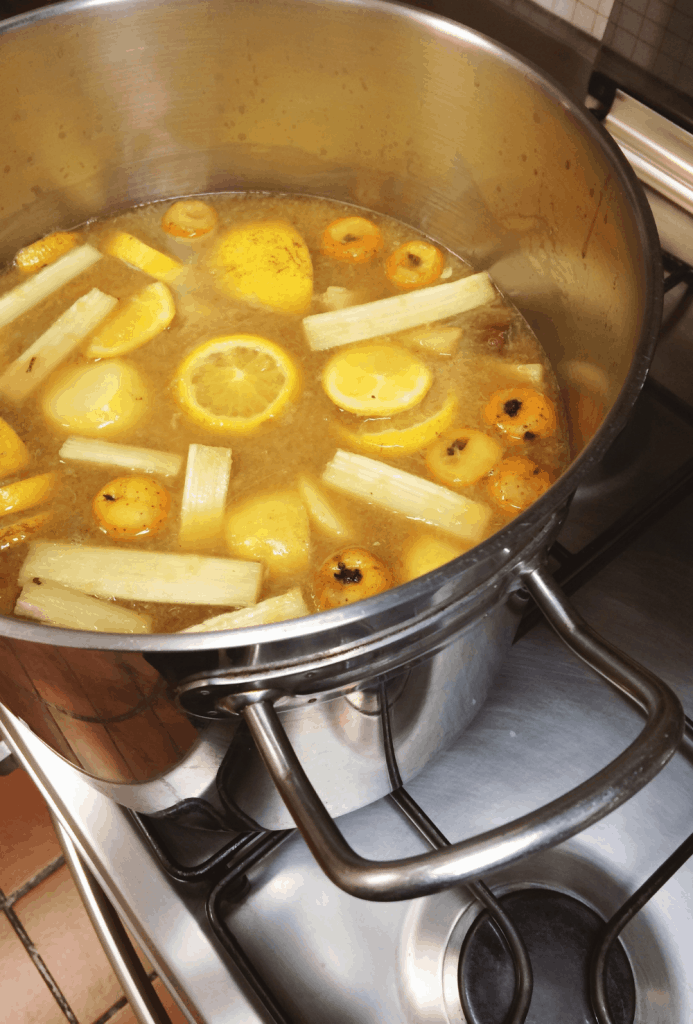 Every family makes their ponche a little differently. Some are made with jamaica (hibiscus flowers) or tamarindo.
Rompope: Mexican eggnog
Rompope (pronounced "roam-poh-pay") is a Mexican version of eggnog made with milk, Mexican cinnamon, Mexican vanilla, egg yolks, sugar, aguardiente (cane sugar liquor) and sometimes nutmeg.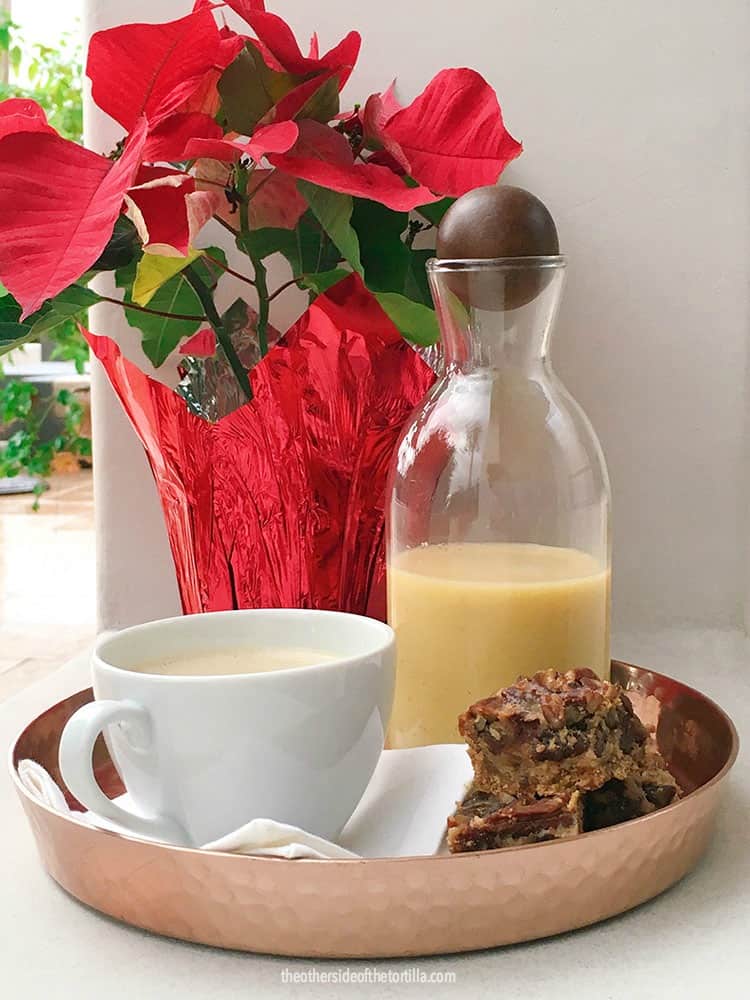 Meaning of the piñata
The piñata is also a staple of posadas, and everyone from the youngest to the oldest gets a turn to try to break it. Piñatas are traditionally shaped like a star with seven cones, and the cones represent the seven deadly sins.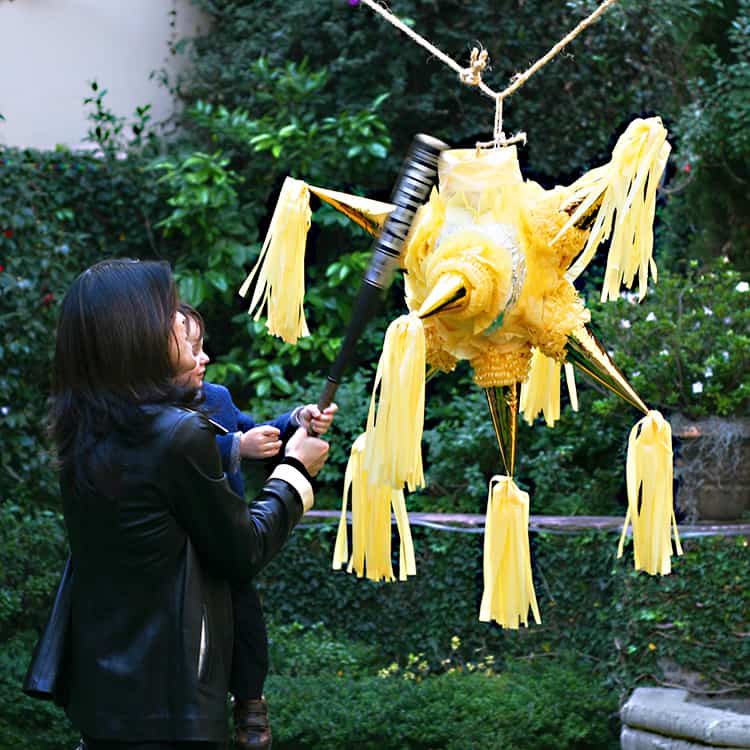 The custom of being blindfolded while hitting the piñata is supposed to symbolize one's faith, and the stick used to hit the piñata is supposed to symbolize virtue. And traditionally, the piñata is made of an olla de barro, a clay pot, covered in paper maché and decorated with colorful tissue paper and streamers.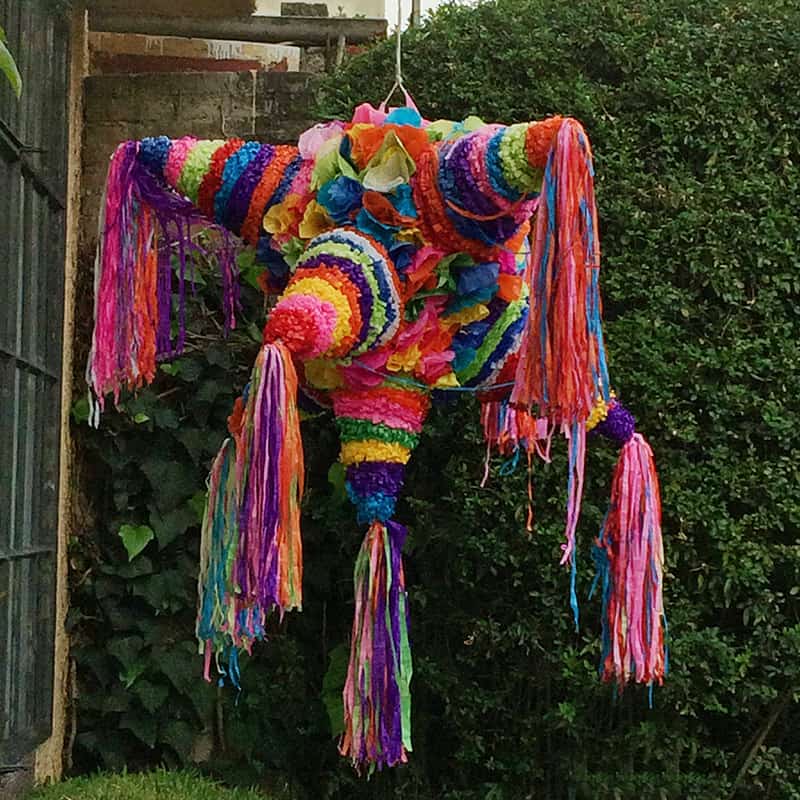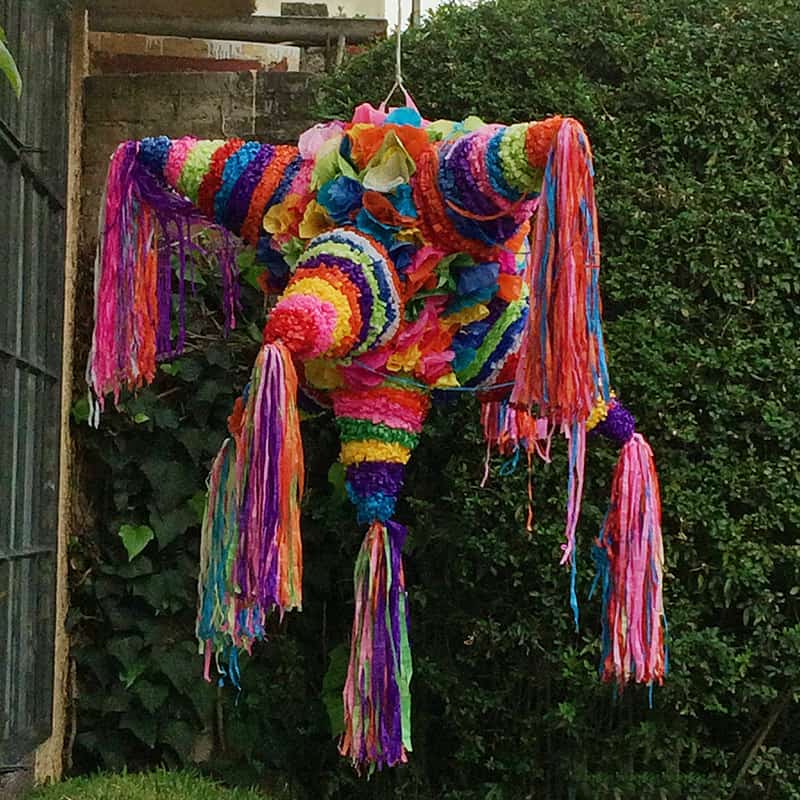 Many people still fill their piñata with fruit such as tejocotes, oranges, and guavas, or cane sugar sticks and nuts but it is also common to fill it with candies such as tamarindo or even modern candies like one of my favorites, a strawberry jelly and marshmallow candy bar covered in chocolate called Bubu Lubu.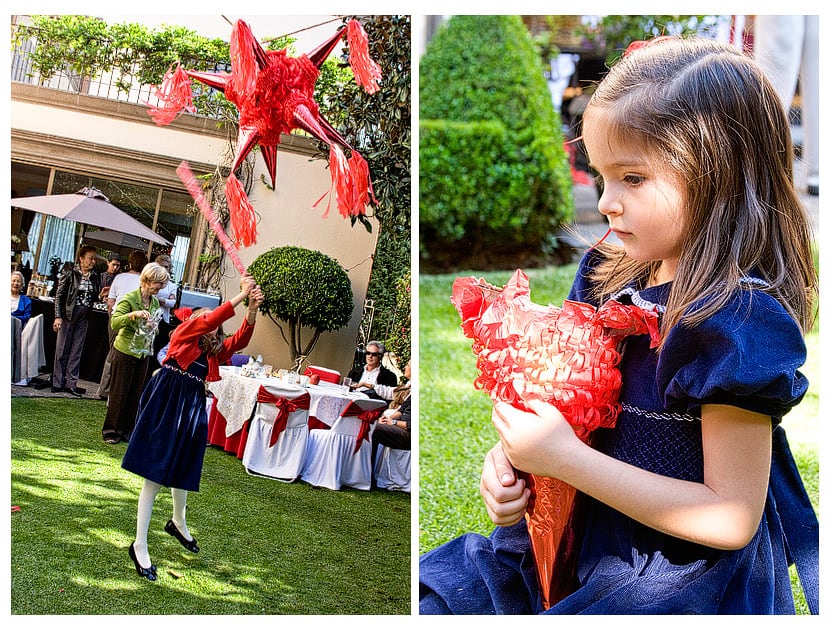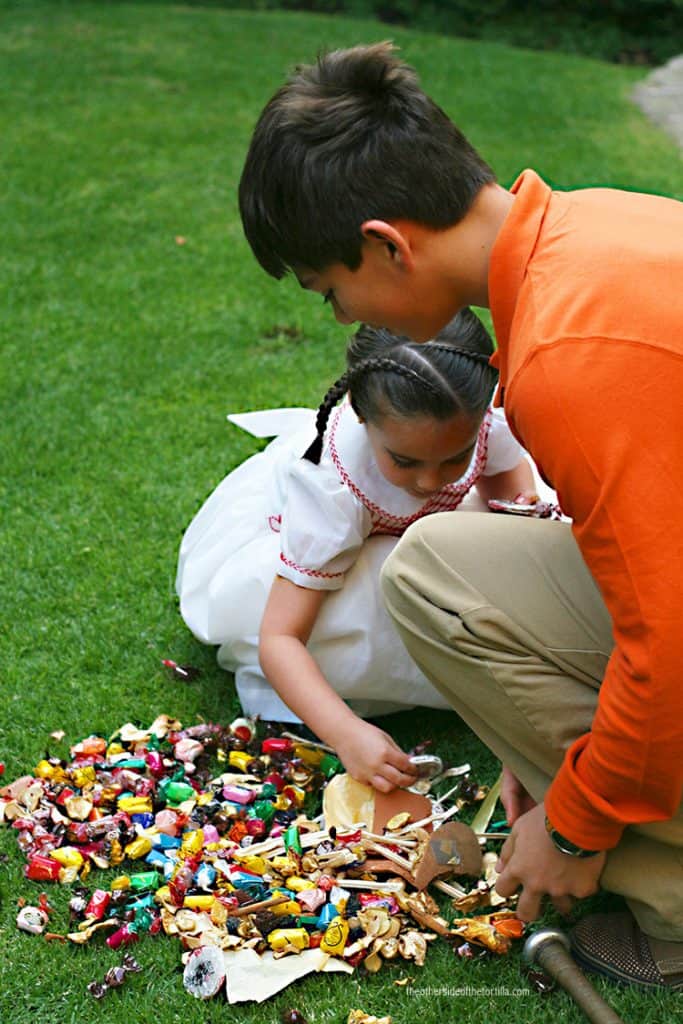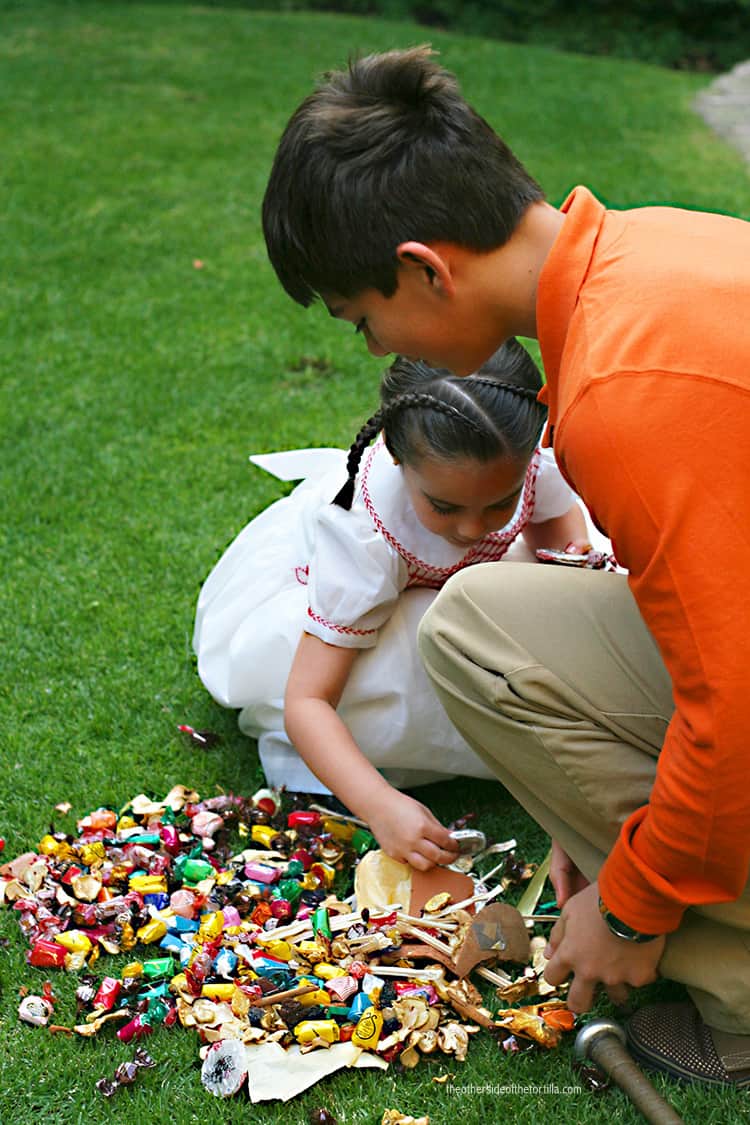 Song for hitting the piñata
Below are the lyrics to the piñata song, "Dale, dale dale" which is sung during each person's turn to hit the piñata.
Dale, dale, dale , no pierdas el tino
porque si lo pierdes, pierdes el camino.
Ya le diste una, ya le diste dos, ya le diste tres, ¡y tu tiempo se acabo!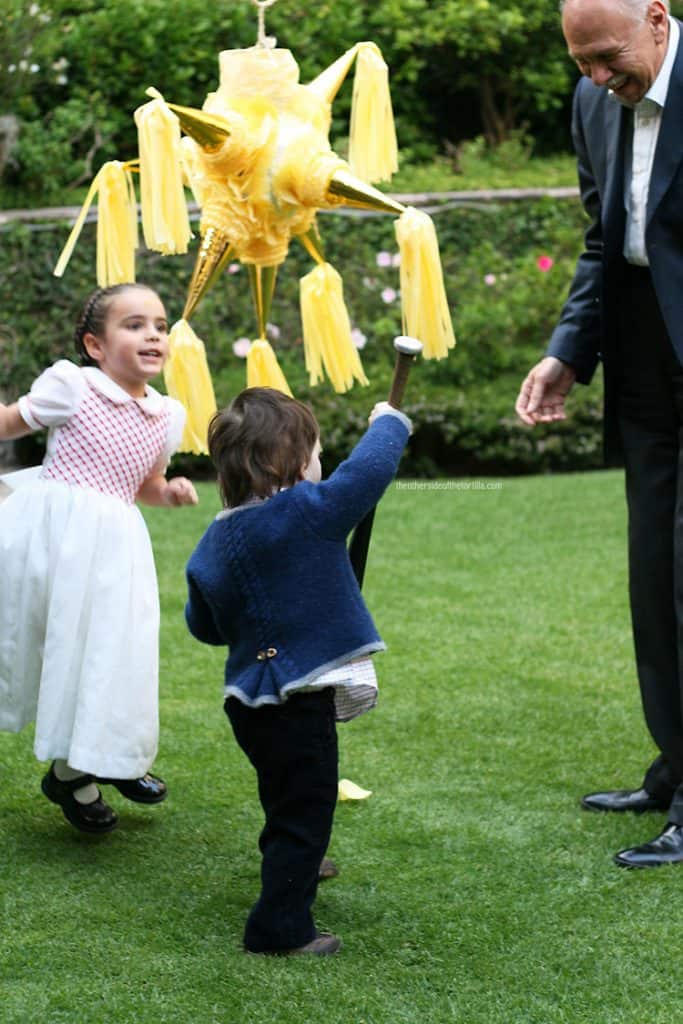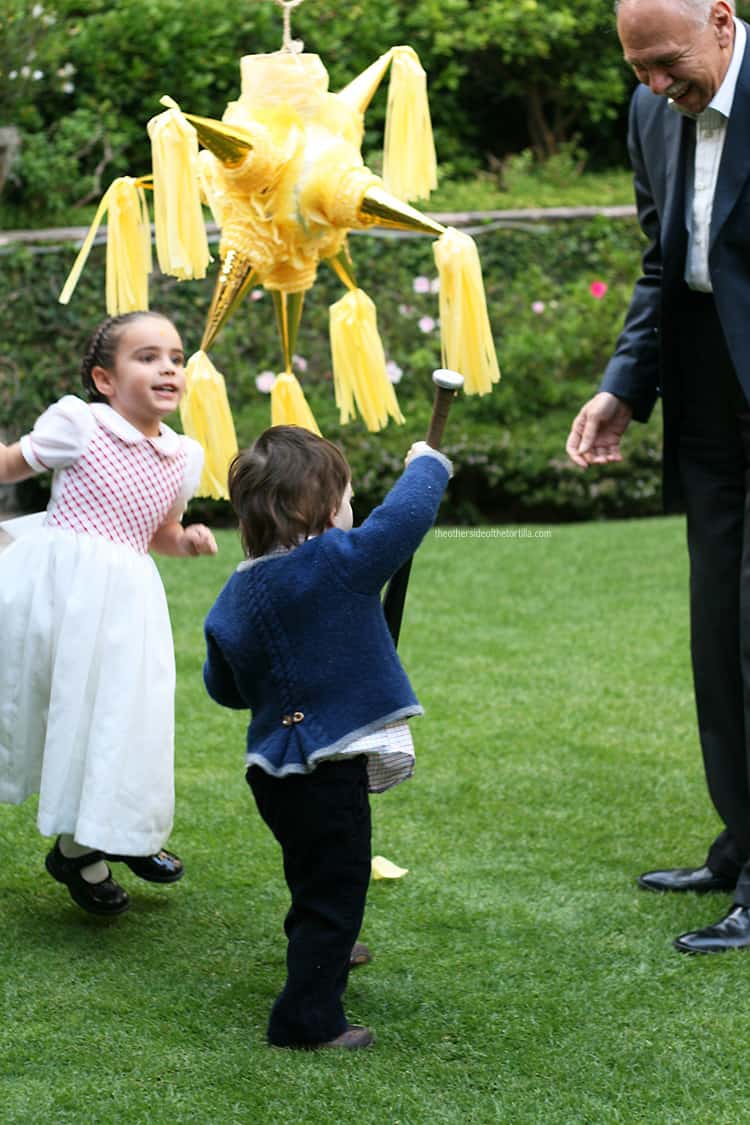 Song for Las Posadas
The "peregrinos" sing verse A and the "innkeepers" sing verse B.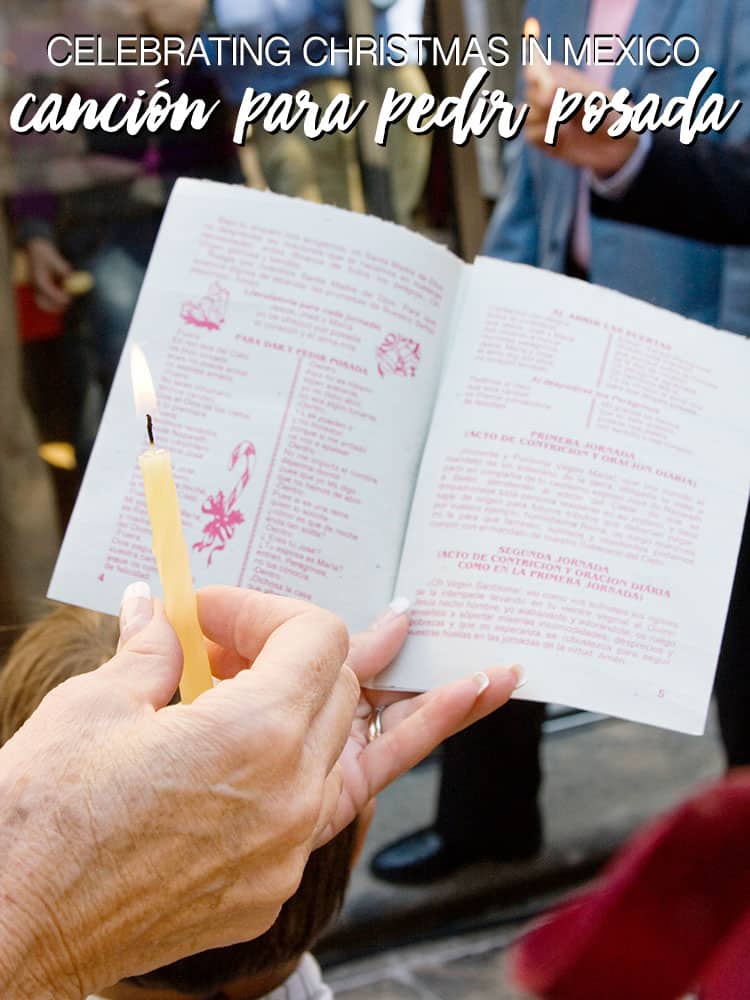 Canción para pedir posada
1a. En el nombre del cielo os pido posada, pues no puede andar mi esposa amada.
1b. Aqui no es mesón, sigan adelante. Yo no debo abrir, no sea algún tunante.
1a. No seas inhumano, tennos caridad, que el Dios de los cielos te lo premiará.
1b. Ya se pueden ir y no molestar, porque si me enfado os voy a apalear.
2a. Venimos rendidos desde Nazarét, yo soy carpintero de nombre José.
2b. No me importa el nombre, déjenme dormir, pues que yo les digo que no hemos de abrir.
2a. Posada te pido, amado casero, por sólo una noche la Reina del Cielo.
2b. Pues si es una reina quien lo solicita, ¿Cómo es que de noche anda tan solita?
3a. Mi esposa es María, es Reina del Cielo y madre va a ser del Divino Verbo.
3b. ¿Eres tú José? ¿Tú esposa es María? Entren, peregrinos, no los conocía.
3a. Dios pague, señores, nuestra caridad, y que os colme el cielo de felicidad.
3b. ¡Dichosa la casa la casa que alberga este día a la Virgen pura! ¡La hermosa María!
Then the peregrinos enter and the tune changes while all sing.
Entren, Santos Peregrinos, reciban este rincón, que aunque es pobre la morada, os la doy de corazón.
Cantemos con alegría, alegría, todos al considerar
Que Jesús, José y María, y María, nos vinieron hoy a honerar.
Nacimientos and decorations
It is very common to see nacimientos, or nativity scenes, displayed as decorations in homes, businesses, stores and outdoors in Mexico. There are all types of materials they can be made from, such as corn husks, wood, or even aluminum.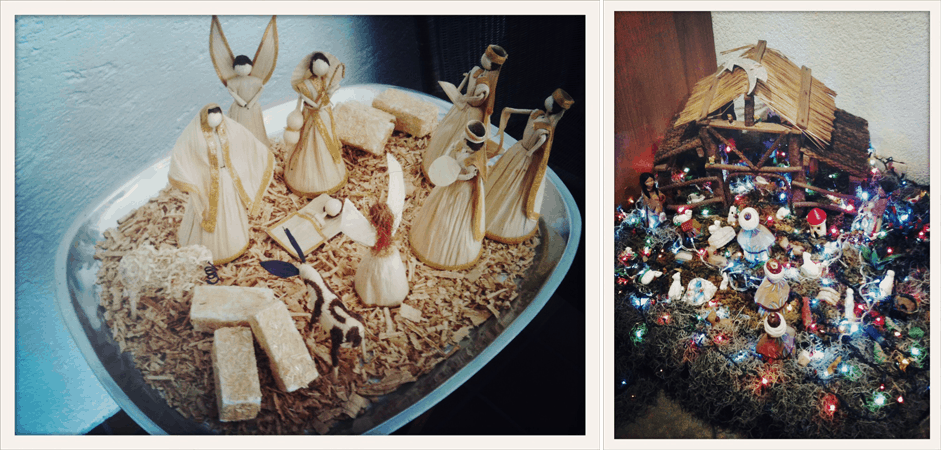 My mother-in-law has a beautiful nacimiento made of corn husks that she displays every year at Christmastime.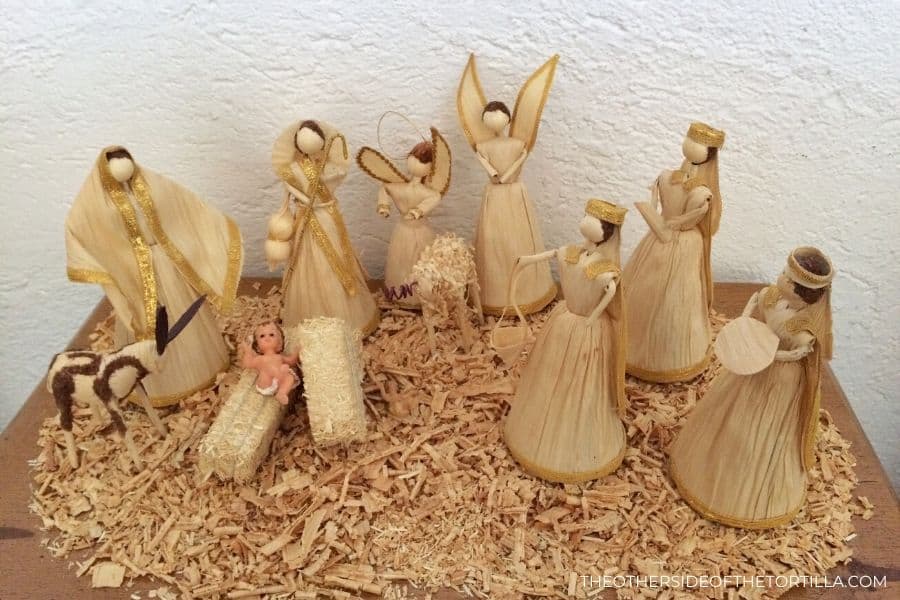 This one below was an outdoor nativity scene at a Mexican resort we spent the holidays visiting.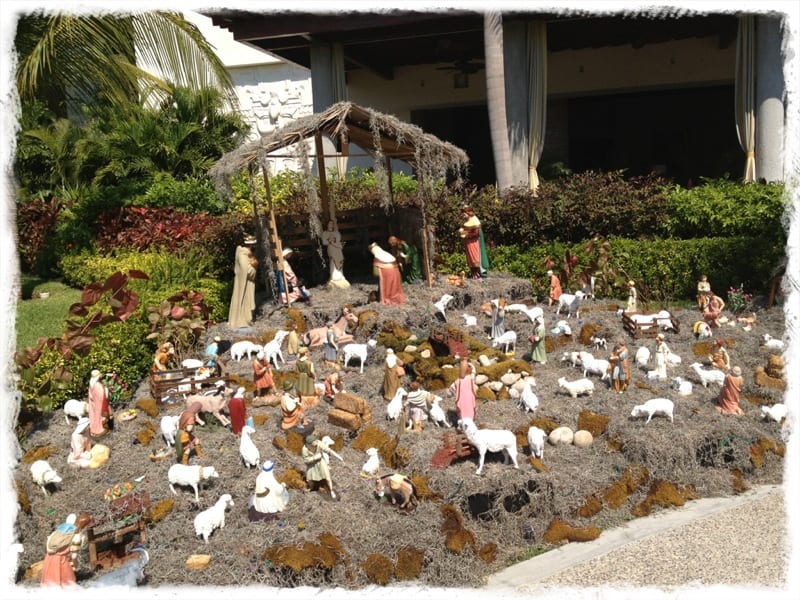 53