I'm excited to share that I've co-authored a bilingual recipe ebook, "Brunch With Mom," that has 11 awesome brunch recipes for Mother's Day by me and five other food writers. You don't want to miss out on this cookbook full of drool-worthy photos and easy directions to make the perfect brunch!
I wrote two of the recipes in the book, which are pictured here below. If you make any of the recipes, share them on Instagram and Twitter with the hashtag #BrunchWithMom so we can see your masterpiece!
Trenza de huevo con chorizo | Egg and chorizo puff pastry braid
This fun and fancy variation on a traditional breakfast dish envelops the huevo con chorizo in a braided puff pastry dough to create a savory breakfast treat.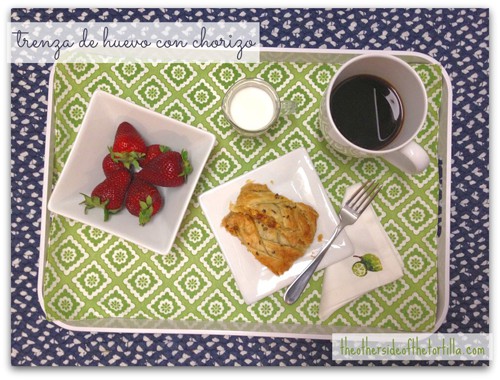 Latte Oaxaqueño | Oaxacan Latte
This spin on a regular old cafe latte uses Mexican chocolate for an Oaxacan twist. The secret: You don't need a fancy coffee machine to make the foam! I teach you how to do it with a glass jar, milk and the microwave. Even your kids will be able to do this one.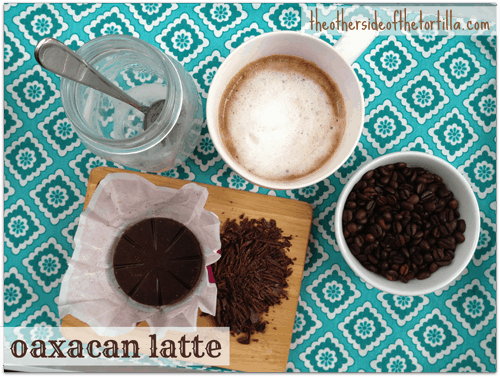 My recipes and photos appear on pages 10-15 and 44-47. Get the whole ebook for FREE here (you need to create a free account to download or print it):

This ebook is a collaboration with Ericka Sanchez of Nibbles and Feasts, Nicole Presley of Presley's Pantry, Vianney Rodriguez of Sweet Life, Luciana "Uchi" Davidzon of Latin Food Lovers and Leslie Limon of La Cocina de Leslie.
1