Mexican limes are widely used in the cuisine and offer a bright, acidic touch to food and beverages.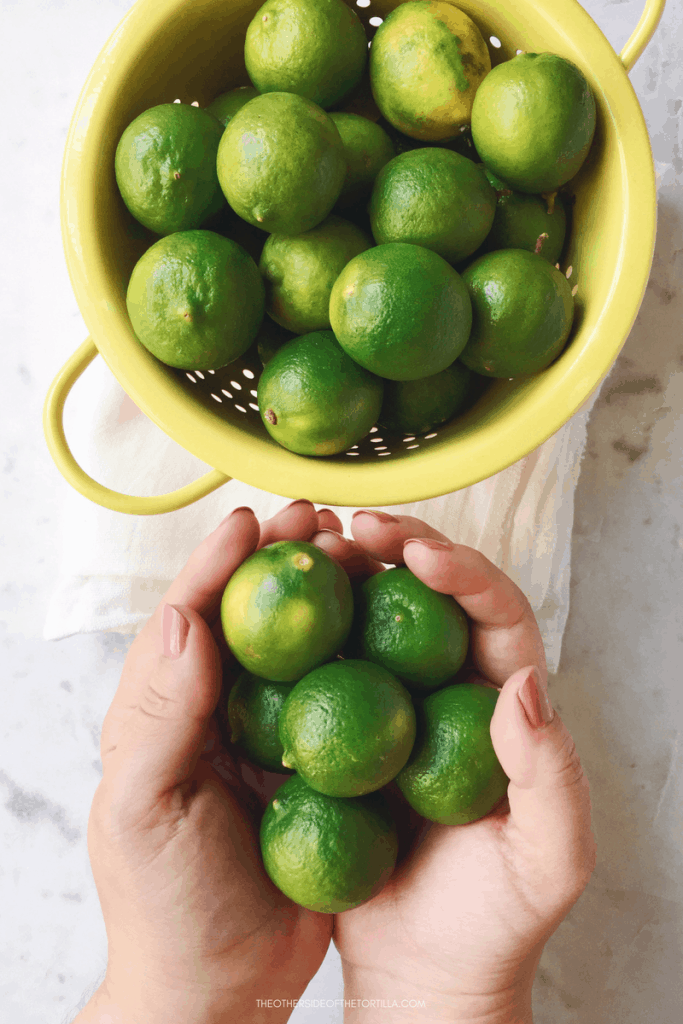 All limes pictured in this post are Mexican limes. 
Lime juice is an indispensable part of Mexican cuisine. It's used in everything from beverages to dressing ceviche, soups, salads, fruit and vegetables, meats, in desserts and more. And it's not just the juice; lime zest also makes its way into plenty Mexican recipes as well.
The limón chico (also known as limoncito or limón de Colima) is what most people think of when they think of Mexican limes. They generally measure between 2.5 and 5 centimeters in diameter, are more round (rather than oval) with thin, bright green skin, greenish-yellow pulp, have small seeds, and a very acidic flavor. As they age, the skin turns yellow and the flavor bitter when they're over-ripened.
Known as limón grande or limón sin semilla, the larger Mexican limes do not have seeds….