Polvorones are also known as Mexican wedding cookies and are a tender shortbread cookie made with chopped nuts and topped with powdered sugar.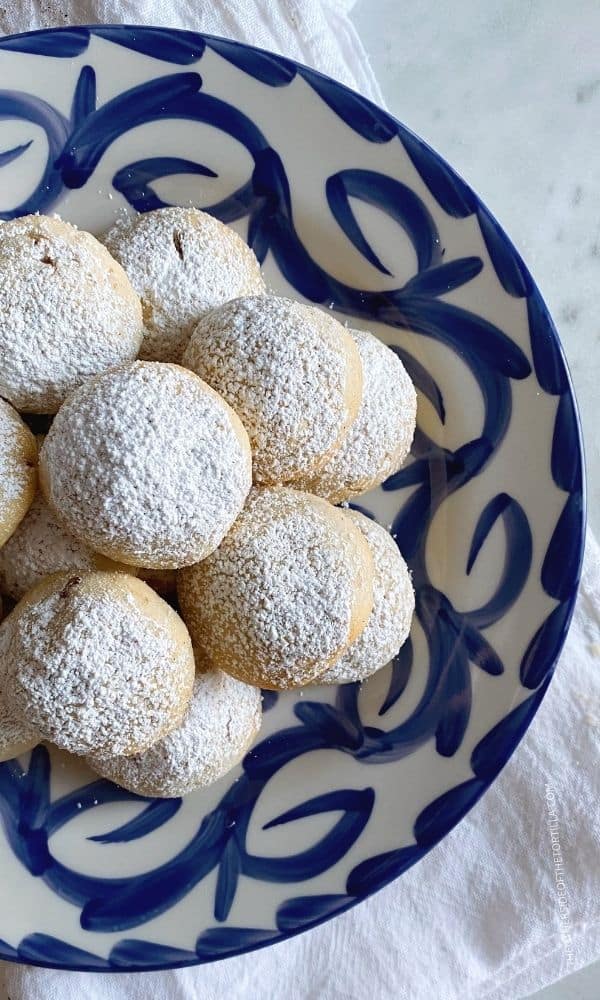 These crumbly, buttery shortbread cookies known as polvorones or Mexican wedding cookies melt in your mouth. This particular recipe was passed down from my grandmother and one that my family enjoys every year between Christmas and Día de los Reyes Magos. I especially love to eat them alongside a mug of ponche navideño, champurrado, or spicy Mexican hot chocolate. These are also delicious to eat with rompope, the Mexican version of eggnog!
The origin and many names of Mexican wedding cookies
These cookies, in general, are often referred to as having European origins, and many versions exist.
The Moors brought a type of these cookies to Spain when they occupied the country from the 700s through the 1400s. When Spaniards settled in Mexico, nuns who traveled to the new world brought their knowledge of these cookies as well, and that's how polvorones became known in Mexico as beloved convent sweets.
…