Agua fresca de melón is a very popular fresh fruit drink in Mexico. Learn how to make it in a flash with a juicer to cut down on time and mess!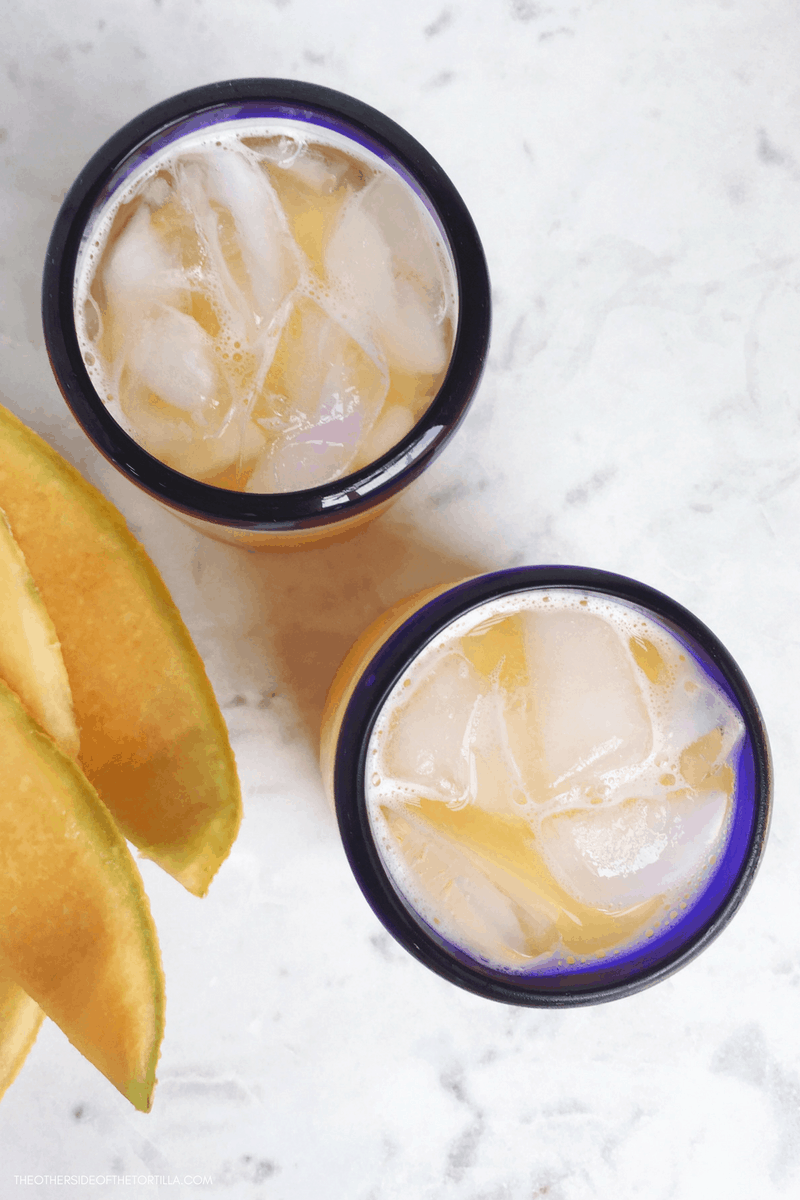 Why use a juicer instead of a blender? While the blender does the job OK, the process of filtering the pulp through a mesh sieve can be a lot messier, and also take more time. The end result is that your juice has some pulp that you really don't want in an agua fresca. 
I have a Jack LaLanne Power Juicer that I bought several years ago, but any juicer should do the trick. I also like this Breville juicer from Amazon. I started using my juicer to make aguas frescas because it gets the most juice out of your fruit possible, so they're more flavorful and you can use less sugar to sweeten them.
Always make sure to line your pulp collector bin with something to catch the pulp and make your clean-up a lot easier. I just use produce bags from the grocery store, and I put a fresh one in the bin right after I clean it so there's a new one already in there for the next time I use my juicer.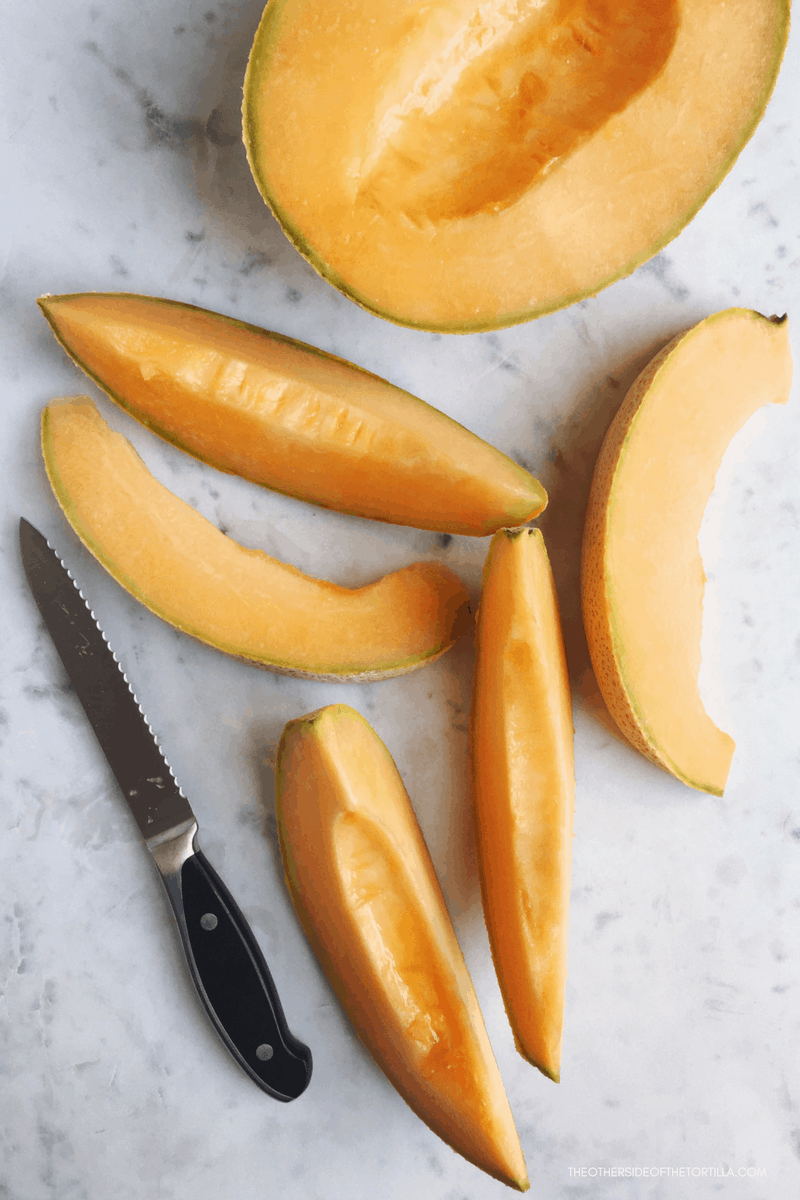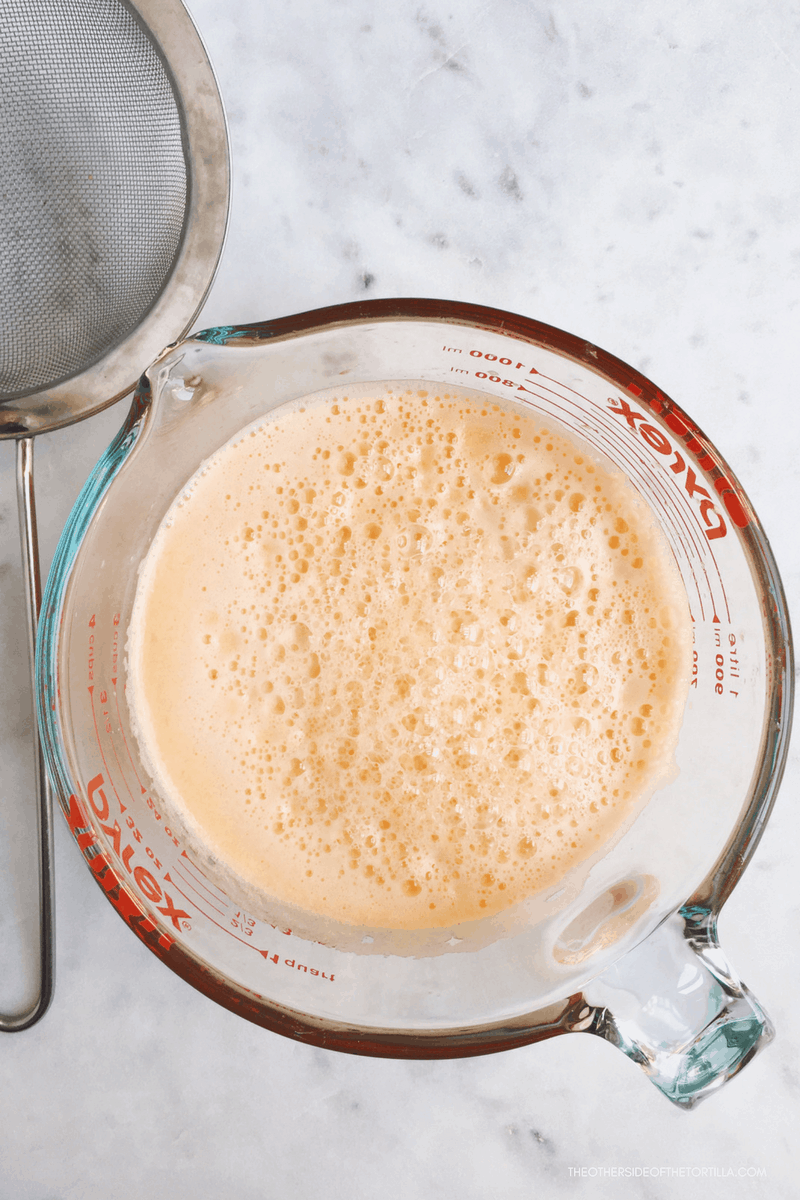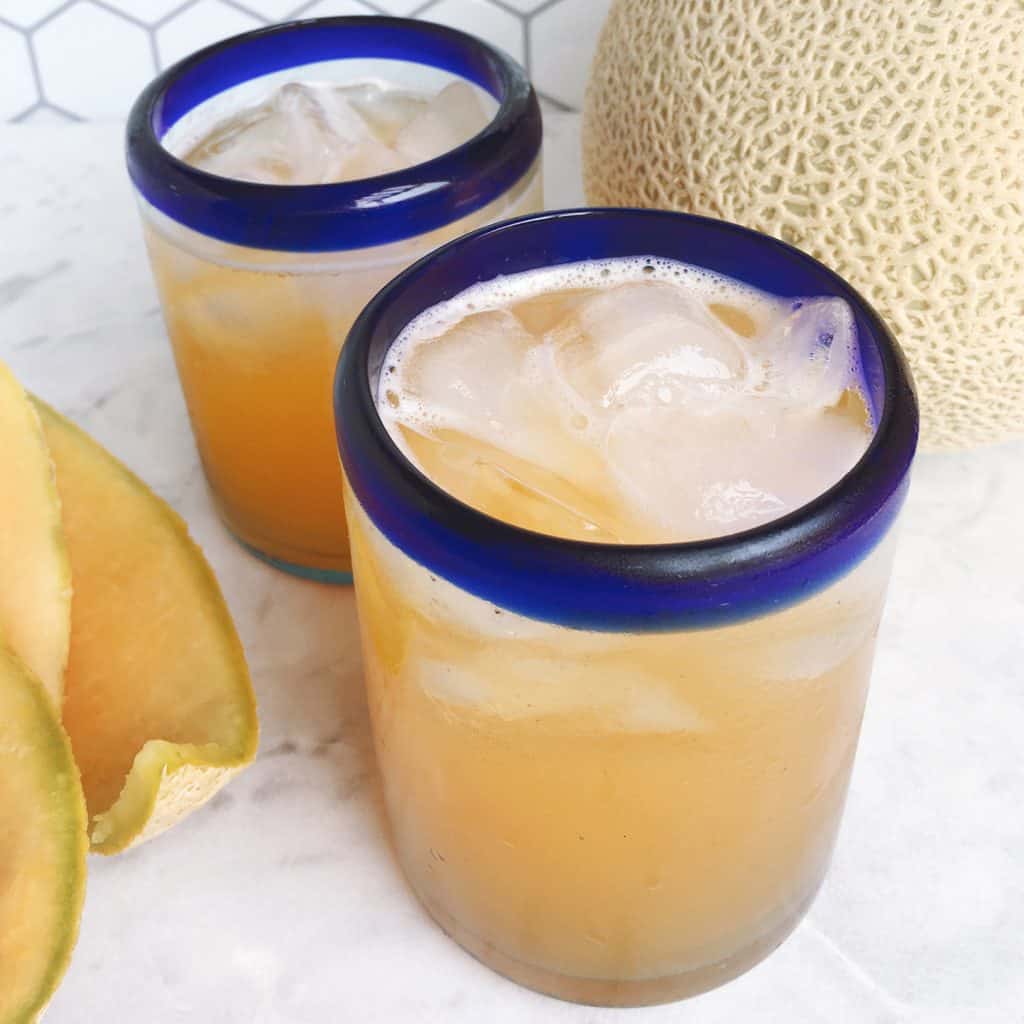 I've also started using Hey Shuga! brand liquid cane sugar to sweeten my aguas frescas because it requires a little less work to blend into the juice than if I have to make a simple syrup with sugar and water. I find that not only does it save me a little time, but I also end up needing to use a lot less sugar. Win-win!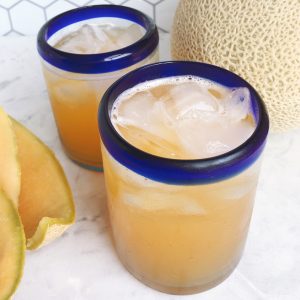 Print
Agua fresca de melón
Yield 4 cups
How to use a juicer to make cantaloupe agua fresca.
Ingredients
1 large ripe cantaloupe melon
2 cups cold water
1-1/2 to 2 tablespoons Hey Shuga! Organic Cane Sugar Liquid Sweetener
Instructions
Cut cantaloupe in half and remove seeds. Slice melon vertically and remove the rinds.
Put a large measuring cup underneath the juice spout. Turn on the juicer and feed the melon through the chute with the pusher. Unplug the juicer and then make sure all the juice has come out of the receptable, then close the spout. You can set the juicer aside to clean when you're done.
The juice should settle to the bottom of the measuring cup and it will look like there's foam over the top of the juice. Over a pitcher, pour the contents of the measuring cup through a fine mesh sieve so that only the juice goes into the pitcher. allow the foam to sit in the sieve on top of the pitcher for about 5 minutes so any remaining juice drips into the pitcher.
Add 1-1/2 to 2 tablespoons of Hey Shuga! Organic Cane Sugar Liquid Sweetener and stir well until it's completely dissolved. 
Serve over ice immediately or refrigerate for up to 3 days. Make sure the pitcher has a lid or seal if you're going to refrigerate the agua fresca. 
Notes
Can be refrigerated in a sealed container for up to 3 days.
Courses beverage
Cuisine Mexican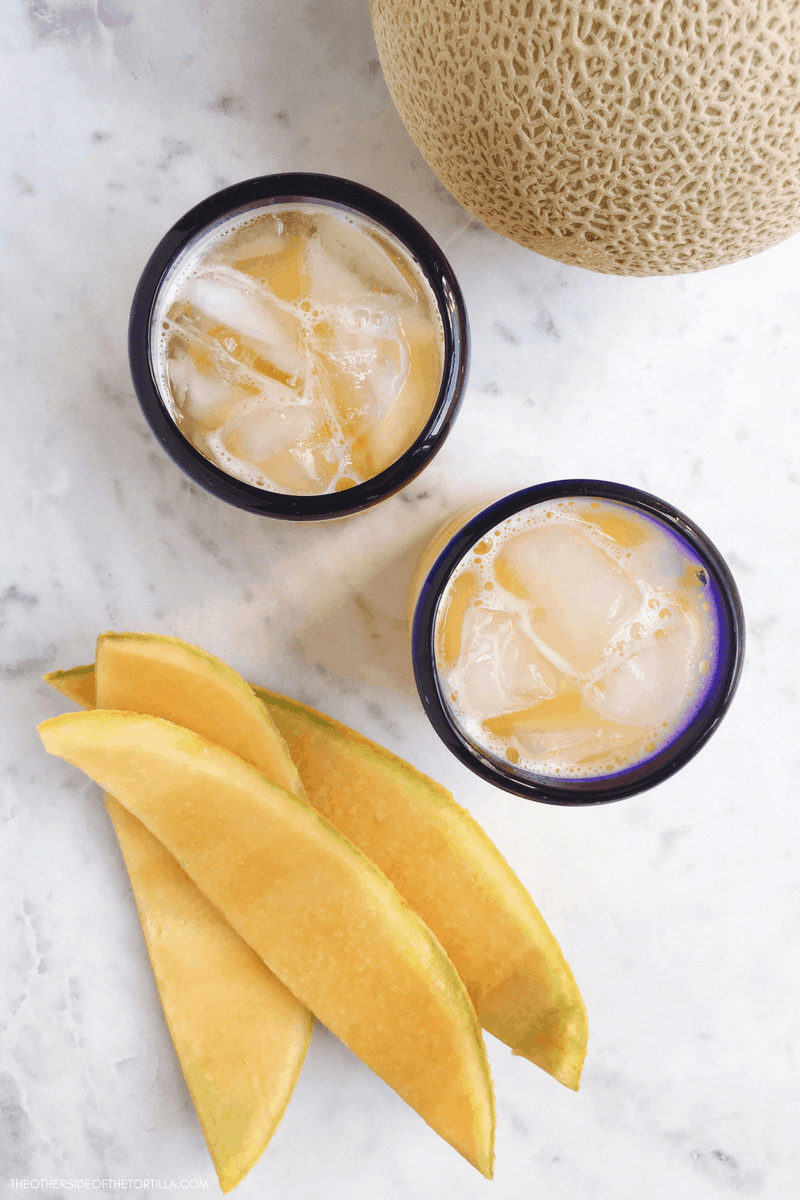 21