Mexican s'mores are an easy twist on a classic American treat, made with grated Mexican chocolate melted into mini discs.
This post is part of a compensated campaign with Honey Maid. All opinions and the recipe here are my own.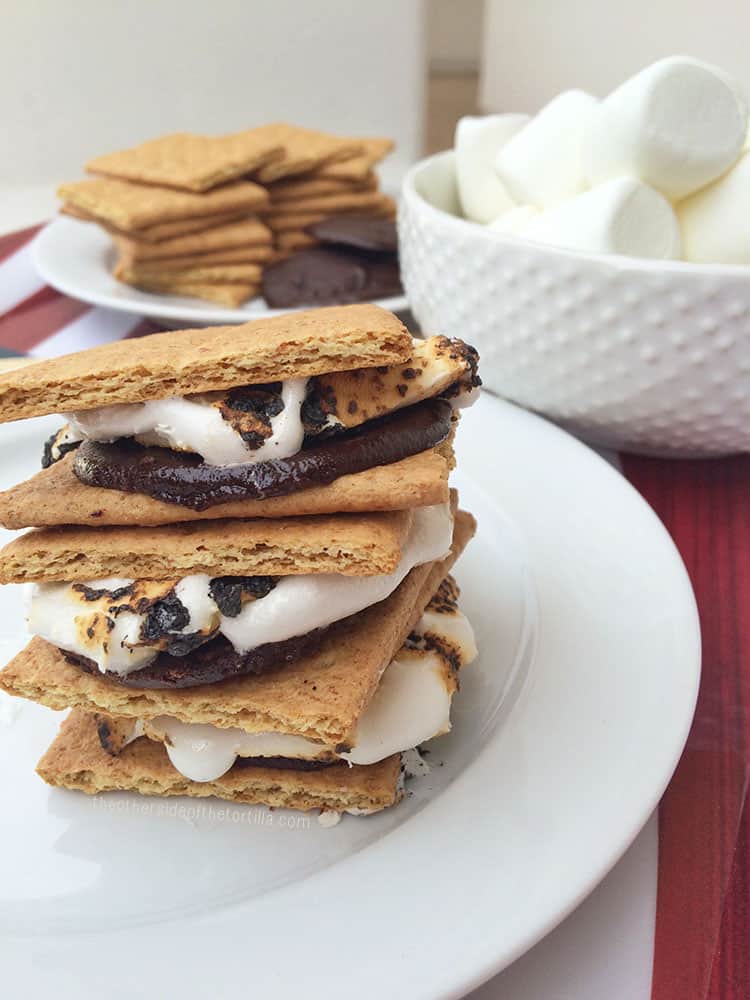 One in five Americans is part of an immigrant family and I'm among them. Although I was born and raised in the United States, my husband was born and raised in Mexico City. So when it comes to celebrating American holidays, such as the Fourth of July and Thanksgiving, I like to put some Mexican touches on our celebrations — both in the menu and the decorations. It's important to me that we talk about and celebrate both cultures in our home. I know that someday, our kids will appreciate having been raised in a bicultural, bilingual household because it will give them the best of both worlds.
Most years, we celebrate the Fourth of July with my family in the U.S. It's a day filled with family fun by the pool, snacks, a barbecue dinner (including dishes such as grilled Mexican chimichurri-marinated flank steak, arrachera borracha, tacos de rib eye and cebollitas), dessert and a fireworks display or at least some sparklers to conclude our Independence Day festivities. Any regular reader of my blog can attest that I love to put a Mexican spin on my favorite American dishes, so it's probably no surprise that I'd do the same for my Fourth of July dessert pick: s'mores. Although I keep regular milk chocolate on hand to make traditional s'mores too, I like to switch things up and also make mini Mexican chocolate discs to sandwich between my Honey Maid graham crackers and fire-toasted marshmallows.
Everyone in my family loves these Mexican s'mores!
…