This spiced pear margarita recipe has a cinnamon-infused kick and gets a sweet, molasses-like depth from piloncillo.
There are two great things about this recipe: First, it can be served cold or hot, depending what kind of climate you live in and whether you're suffering through a brutal winter or not. Serving it hot is just like having a fruit-infused tequila hot toddy! And second, the spiced pear puree will keep in an airtight container (I recommend a glass jar) in the refrigerator for up to a week, and the recipe can be easily doubled if you want to make it in advance for a party or just enjoy a few cocktails during the week.
This margarita recipe calls for Bosc pears, which have brown skin and sweet flesh. They're in season from September through April. If you can't find Bosc pears, you can substitute Bartlett pears, which also are sweet and juicy, and in season from August through February.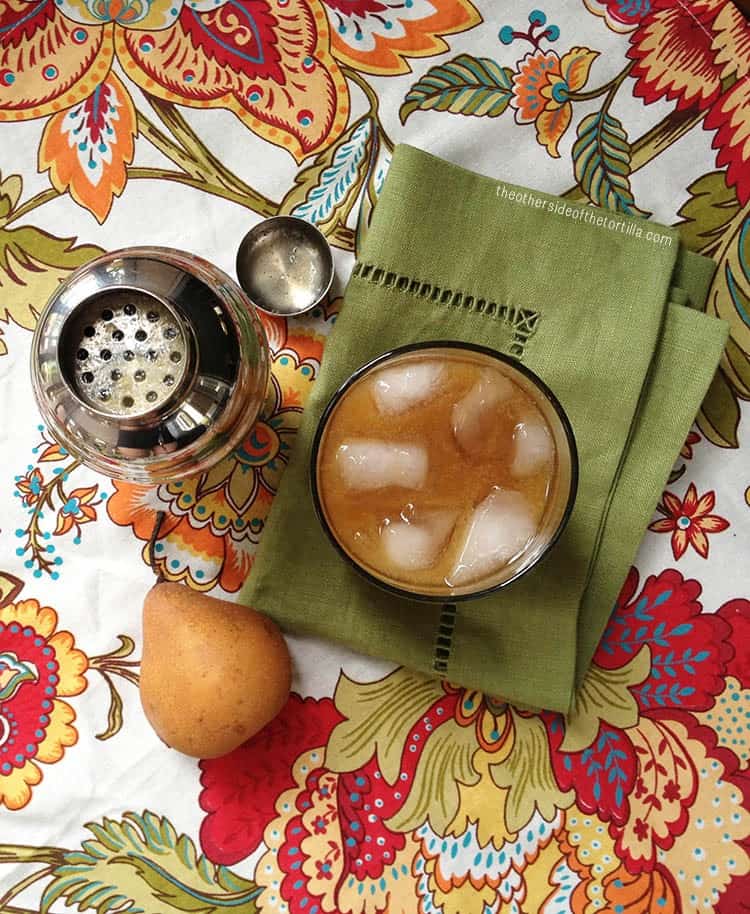 …