Té de bugambilia, also known as bougainvillea tea in English, is an essential Mexican home remedy during cold and flu season. It's an excellent way to alleviate coughs, chest congestion and sore throats.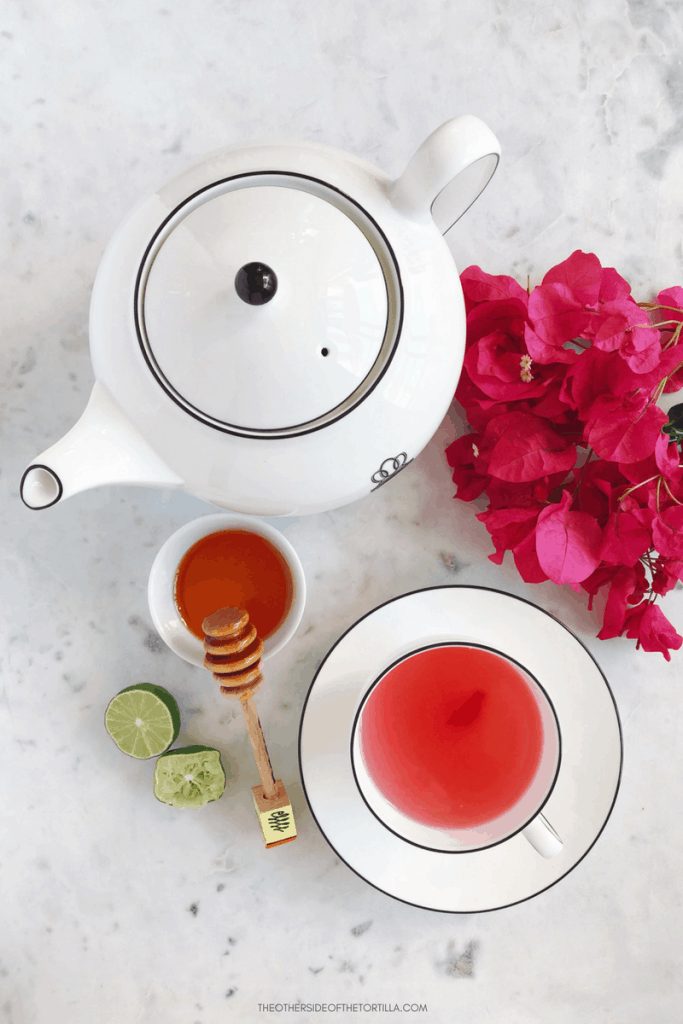 Years ago on a visit to Mexico City, my father-in-law taught me how to make this very effective Mexican home remedy for alleviating coughs and sore throats.
The recipe couldn't be simpler: boil water and add the flowers until the water turns pink, then add Mexican lime juice (key limes) and honey. Some people like to add a little Mexican cinnamon stick to theirs as well, but I prefer my tea without it. Add slightly more honey if your throat is particularly sore….