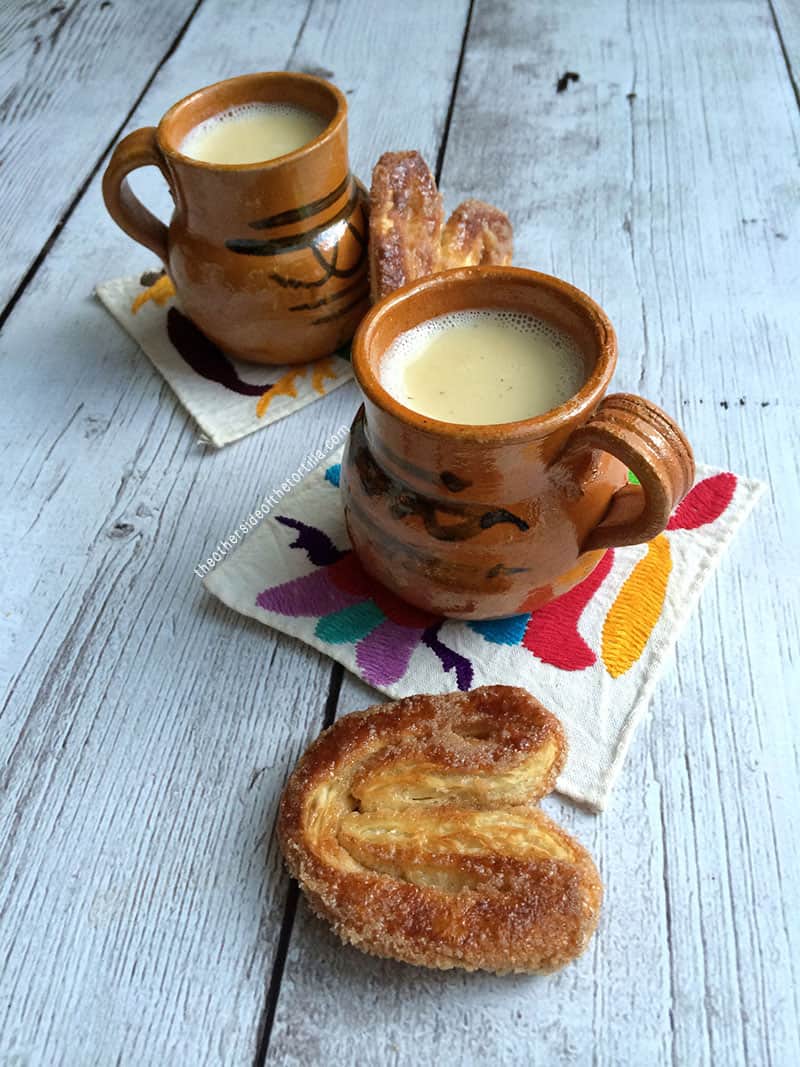 This post is part of a compensated campaign with Maseca, but all opinions and the recipe here are my own.
Atole de vainilla is a traditional masa-based beverage, often made with milk, and served hot. This hot beverage goes great with tamales, pastries or pan dulce and is also most popular around Day of the Dead and the holidays. 
Atoles date back to pre-Columbian times in Mexico and are well-documented as a form of sustenance amongst the Aztec and Mayan cultures. Historical texts tell us the drink was often flavored with fruits, spices or chiles. 
Vanilla, strawberry and chocolate are the most common flavors of atole nowadays, but you can sometimes also find mora (blackberry; one of my favorites), nuez (pecan), pineapple, elote (sweet corn), piñon (pine nut), and many other flavors. In some areas of Mexico, you can even find savory atoles—one made with with green chile is called chileatole.