This post is part of a compensated campaign in collaboration with Latina Bloggers Connect and Avocados from Mexico but my love for avocados from Mexico is 100 percent authentic and the opinions and recipe in this post are my own. This post includes affiliate links to my Amazon aStore, El Mercadito, recommending products that I used to make this recipe.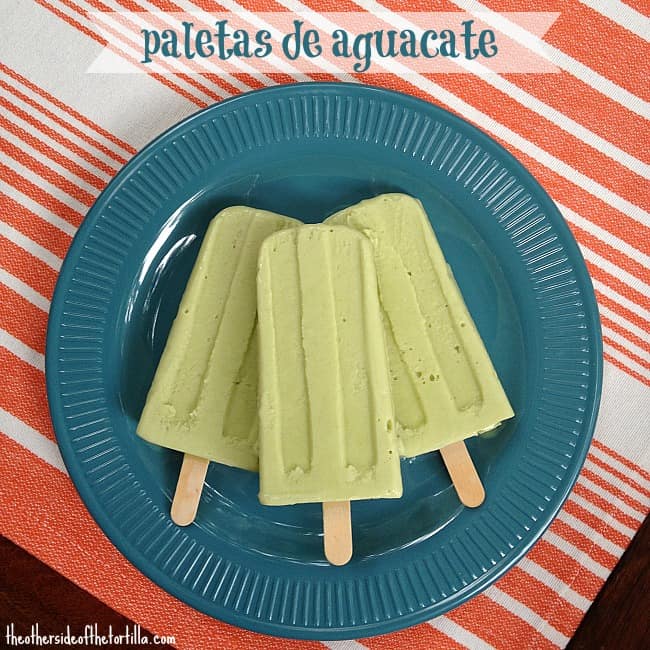 Summer means paleta time in my house. And though we like the traditional flavors, I also like to branch out and make flavors that are considered "normal" in Mexico, but that are not as common to see in the U.S., such as avocado. A few friends have looked at me sideways when I said I was working on a popsicle recipe with avocados, but I assure you that you'll be won over by the creamy texture and pleasantly earthy, sweet taste.
I prefer to buy avocados from Mexico because of that distinctive, earthy taste due to the fertile volcanic soil in which they're grown. They're packed with nutrients and are a versatile ingredient that can be used in both savory and sweet dishes—but most people don't think of using avocados in a sweet dish. The thing I especially love about this recipe is that the light coconut milk and sweetened condensed milk (also known as lechera) don't overpower the natural flavor so you can still taste the earthiness of the avocado….