Transform plain orange slices with a little lime juice and Tajín! Serve immediately, or freeze them for a refreshing, frosty treat!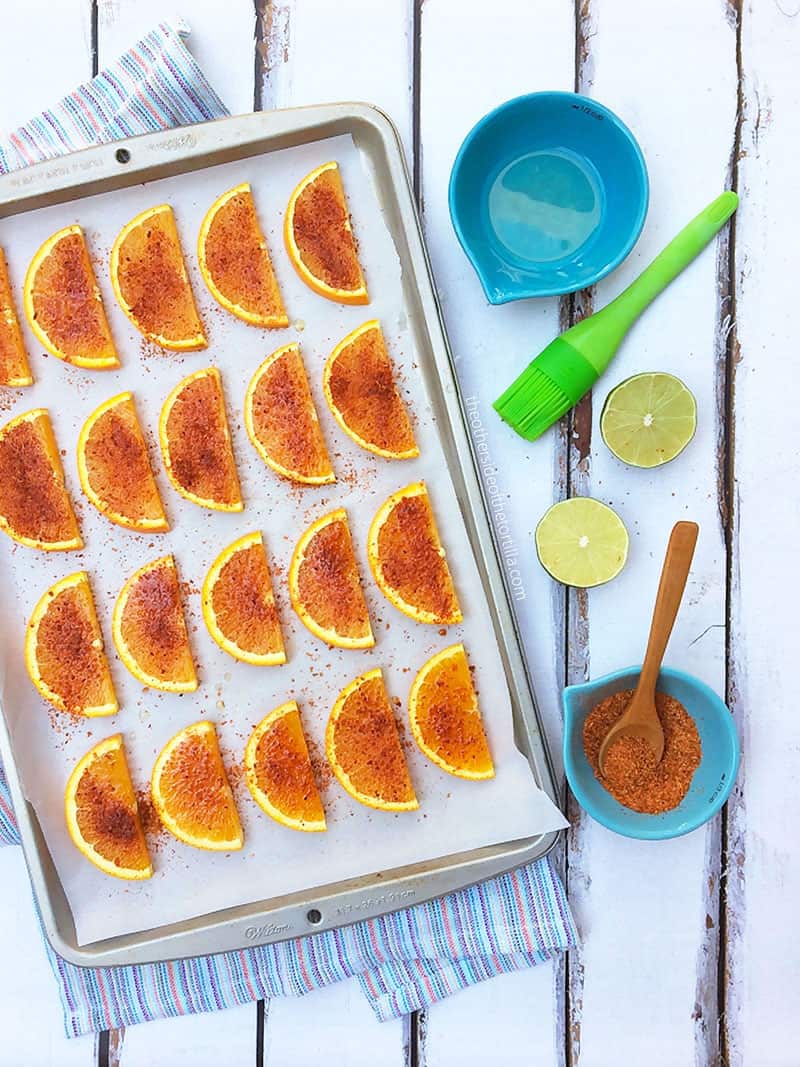 The best part of summer is the peak availability of so many fruits; it means you can make a variety of sweet treats with little or no added sugar, such as street food-style mango and orange cups with coconut chips, watermelon aloe juice, and all kinds of paletas. With what seems like a surplus of juicy oranges at my local supermarkets, I've been using them in many different ways all summer. Whether it's juicing them, eating them plain, or sectioning them to make a fruity pico de gallo or ensalada xec (a Mayan citrus and jicama salad), there are lots of possibilities.
This healthy snack is one I like to make in advance, freeze and serve by the pool or in the backyard on hot summer days. It's great to serve to kids as well because even if they eat two servings, they're eating only one whole orange. Plus, it's an easy snack for little hands to hold.
RELATED RECIPE: Mango cantaloupe paletas with chile powder
This recipe is gluten-free, dairy-free and vegan-friendly.
…