These banana chia popsicles are an easy homemade summer treat packed with nutrition and very little added sugar.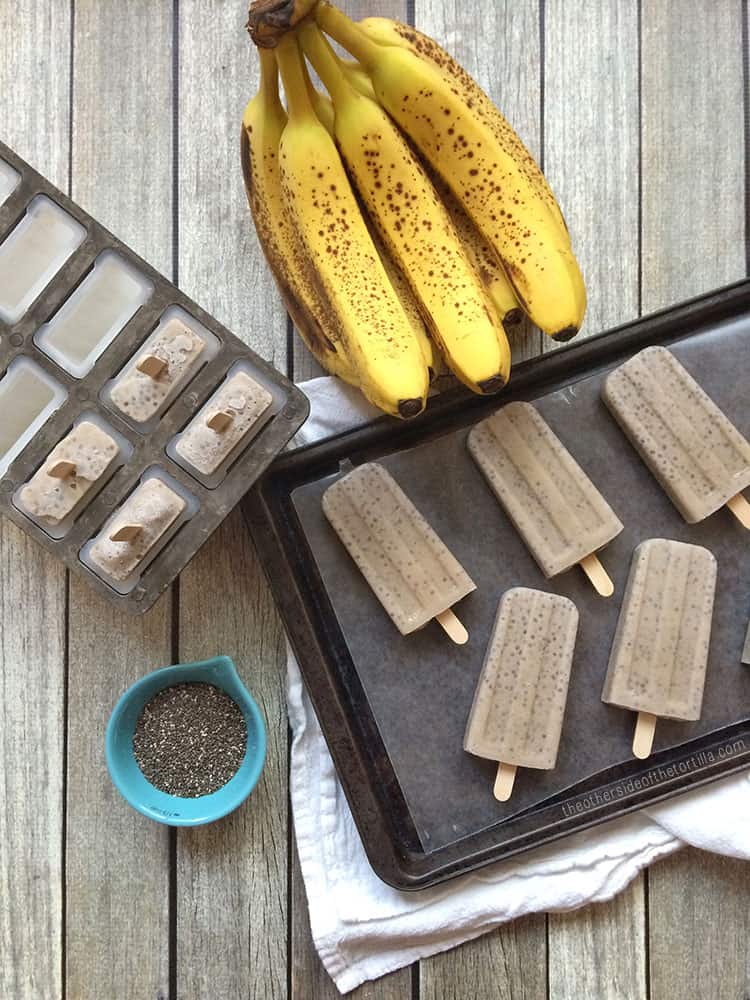 During the summer, I always want paletas for dessert whenever possible because, well, it's typically REALLY HOT in the part of Los Angeles where we live. I very rarely buy popsicles in the grocery store because they have a lot of added sugar, and if I'm going to be eating them daily, I need to make healthier choices. Plus, I have a reputation to uphold as the queen of paletas!
Whenever I buy too many bananas (which is basically always) and they start to get spots and are too ripe, I have to get creative with how to use them quickly. So I came up with this frozen treat version of a refrigerated banana chia pudding that I like to make when I'm trying to eat healthier. They're not overly sweet or too banana-y, they're very low-fat and not many calories per serving either (for the record, one serving is one popsicle). As you probably know, bananas are packed with potassium and Vitamin C as well as fiber and some other nutrients. Most of the sweetness in this recipe comes from the natural sugar in the bananas. Of course, if you like your popsicles on the sweeter side, you can always add a little extra sugar to the recipe if you want.
RELATED RECIPE: Coconut chia pudding
…