Chia seeds aren't just for aguas frescas, and today I'm sharing with you a super easy, delicious and healthy dessert recipe for coconut milk and chia pudding.
This recipe is dairy-free, gluten-free and vegan-friendly.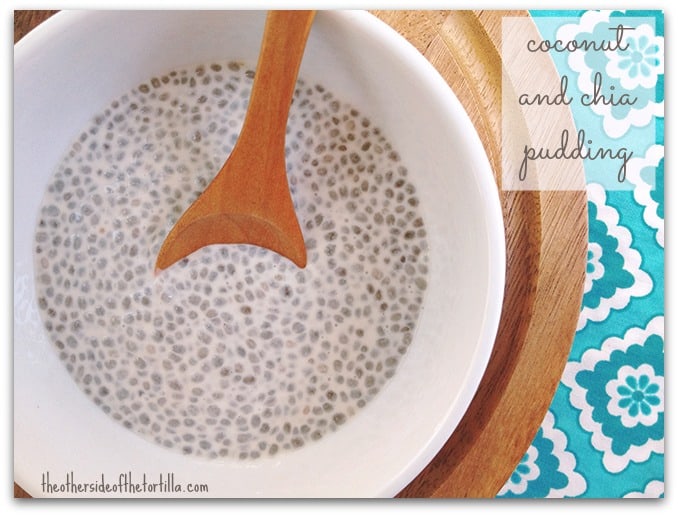 I love chia seeds. Not in the way that some people mean when they say they love something… I mean I really LOVE chia seeds. I consume them nearly every day of the week and they're a great source for fiber and Omega-3 fatty acids, and even have some protein. They have been used for centuries, including by the Mayans and Aztecs. In present-day Mexico, you're most likely to notice chia seeds floating in an agua fresca.
I know you must be thinking there can't be that many ways to use them, but trust me when I say there are so many great things you can do! One of my favorites is to use them to make this tapioca-like pudding with coconut milk. It's a flavorful and not-too-sweet dessert that any coconut lover will enjoy. And a few bonuses: this recipe is dairy-free, gluten-free and vegan-friendly! Once the chia seeds develop their gel and you refrigerate the jar, it will get firm and set more like a traditional pudding. If you try to eat it too soon, it won't be the right consistency.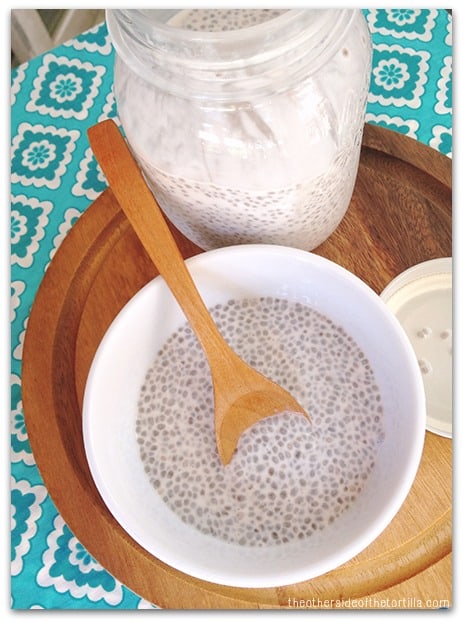 …