Dzibilchaltún is one of the oldest Mayan cities and is located near the Northern coast of the state of Yucatán, about 10 miles North of Mérida. The name Dzibilchaltún (pronounced Tsee-beel-chahl-toon) means "the place where there is writing on flat stones" in the Mayan language. In September, I traveled to Mérida, Yucatán for four days to explore and Dzibilchaltún was one of my favorite discoveries on the trip.
If you love ruins, archaeology and Mayan history, this site is a must-see during a visit to the state of Yucatán. We had a wonderful guide during our visit who spoke Spanish, English and Maya and was very knowledgable not only about the history of the site, but also explained the language roots and word evolution, which I found particularly interesting.
The archaeological site at Dzibilchaltún is less well-known to international tourists in comparison to sites such as Chichen Itzá, but is well worth the visit thanks to the knowledgable guides, the swimming area in the cenote and the fact that it's less crowded than some of the larger sites. It's also not too far from Mérida, making this site a great place to visit if you don't want to take an entire day to travel to see an archaeological site in Mexico. There's plenty to learn and appreciate here and I hope to be able to return again with my family.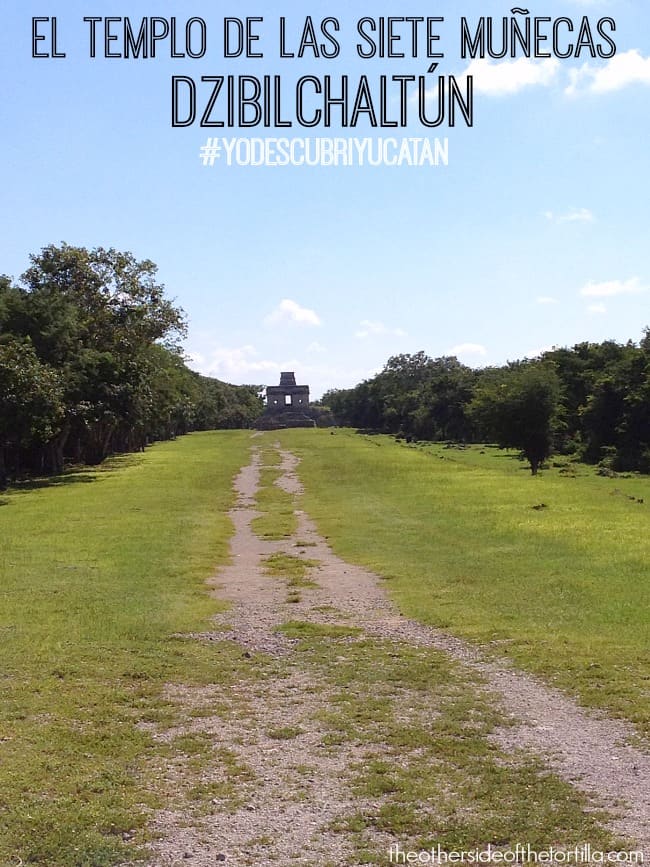 …