Who doesn't love a quesadilla? It can be a perfect breakfast, lunch, dinner or snack.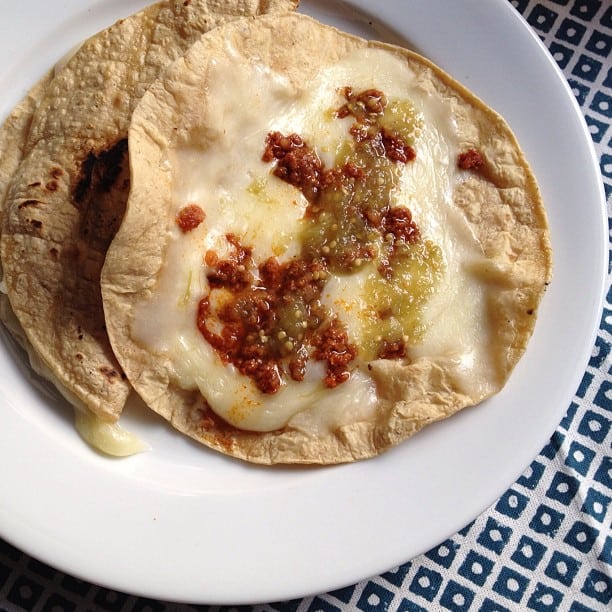 Especially if it has chorizo in it. This one has queso Oaxaca, chorizo and salsa verde. So simple, yet it made me so happy when I ate it!
What's your favorite filling for a quesadilla?