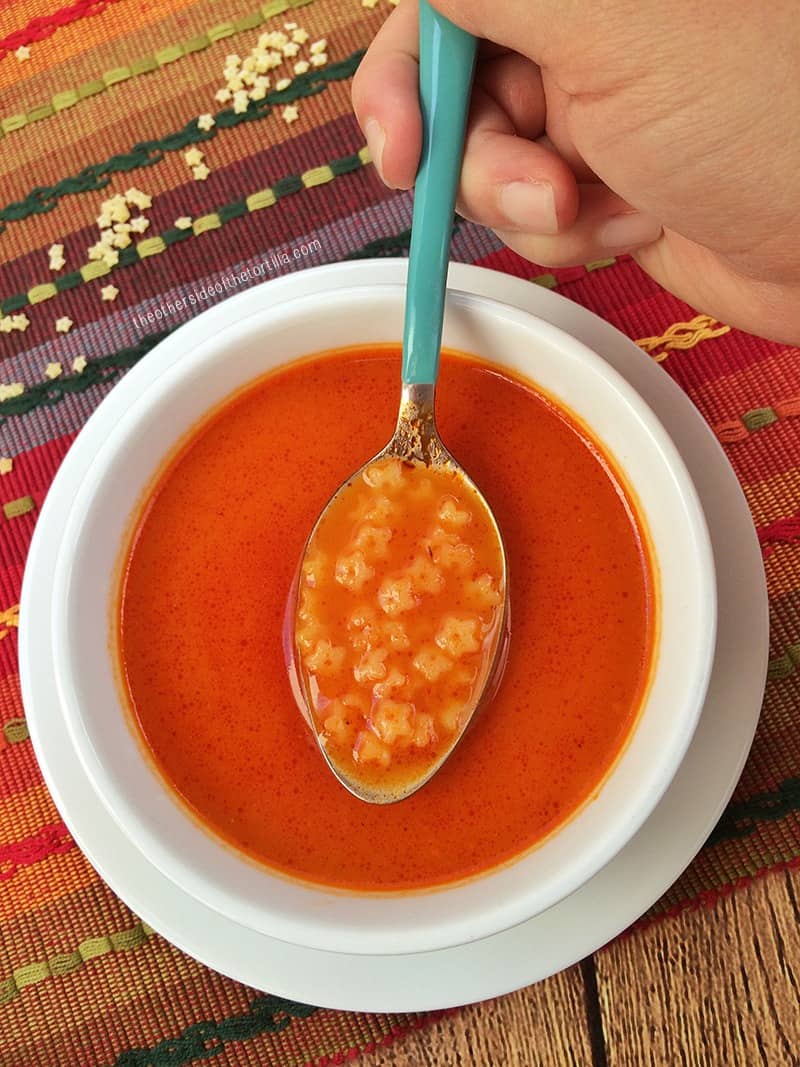 This post is part of a compensated campaign in collaboration with Barilla and Latina Bloggers Connect.
Tomato chipotle soup with star pasta is a spin on the classic Mexican comfort dish known as sopa de fideo.
I love to make this soup especially during the fall and winter months or on a cool, rainy day. And the star-shaped pasta rather than regular fideo is a fun addition for both adults and kids alike!
Although this soup is really not very spicy at all, if you're worried about picky eaters, you can reduce the amount of chipotle pepper by half or completely replace the actual chile with a few tablespoons of adobo sauce.
Star-shaped pasta is a classic cut that's perfect for introducing kids to the delicious world of pasta, and in Mexico, many children's first experience is with estrellas or fideo.
RELATED RECIPE: Sopa de fideo…