On any trip to Mexico City, I look forward to my first visit to any of my usual taquerías. Not only because I need to satiate my appetite for tacos (read: stuff myself to practically the point of no return), but also because I get an order of chicharrón de queso while I wait.
It's a delicate, crunchy salty treat—the name basically translates to cheese cracklings.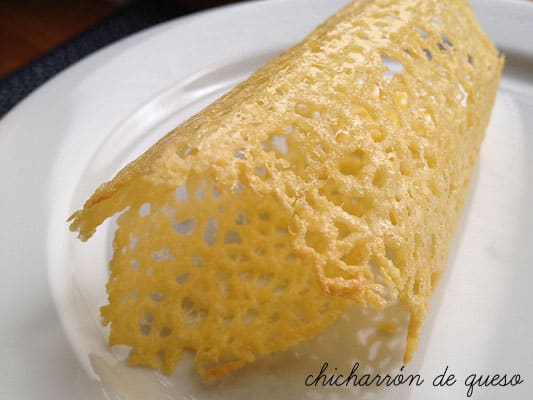 For years, I never considered making my own chicharrón de queso. Not because I thought it was too hard, but because I don't have a flat top griddle like the taquerías do. I thought the hot griddle was the key to the texture and the high heat was responsible for the ability to mold it; but one day I had a nagging craving that forced me to experiment and I discovered it can be done at home in an easy way that doesn't sacrifice any of the things that you'd expect from a good chicharrón de queso….