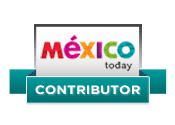 I'm incredibly excited to announce that my passion and desire to share Mexican cooking and culture with the rest of the world have led me to a new partnership that I'm very proud to be a part of. The Other Side of The Tortilla has been chosen as one of 24 ambassadors by the Mexico Tourism Board for the Mexico Today program to promote the country as a global business partner and an unrivaled tourist destination!
This blog has always focused on the positive aspects of Mexico as a destination that offers world class cuisine, abundant natural beauty and a melding of ancient and modern cultures. It feels only natural, then, to become a part of Mexico Today because we know and frequently share here that Mexico is more than what you may see on TV news or in newspapers in the U.S. and in other countries. This partnership will give us access to exclusive interviews and other resources to share more of Mexico with you and we're thrilled to be involved. In addition, some of our closest blogging amigas are also involved, including Ana from Spanglish Baby and Silvia from Mamá Latina Tips. I can't think of two better friends to embark on this journey together with.
I invite you to LIKE Mexico Today on Facebook, follow @MexicoToday and all 24 Mexico Today ambassadors on Twitter, and visit the website at MexicoToday.org to check out the program.
Read on to find out where it all started and how I keep Mexico close to my heart even when I'm thousands of miles away.
HOW MY LOVE AFFAIR WITH MEXICO BEGAN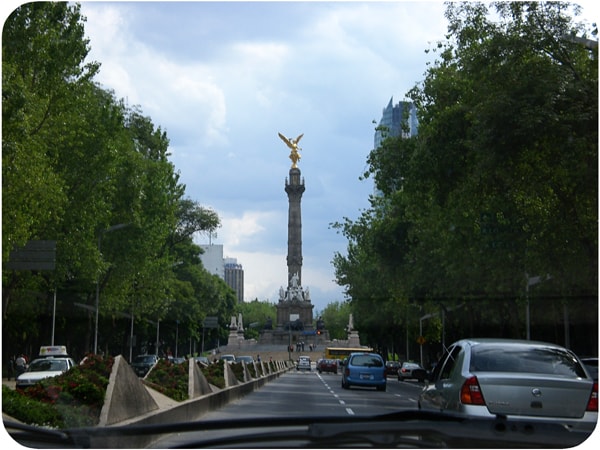 The very first time I visited Mexico City, I fell deeply in love. Everything about it fascinated me, stimulated me, embraced me and fed my soul. It called my name as soon as I left. So much so, that I made my second trip only eight weeks later. And my third trip, only four months after that.
And before I knew it, I was traveling there with a very regular frequency and it became a part of who I was–who I am. It's now a place that feels just as much "home" to me as my real home in Chicago. Whenever I've been gone too long, I actually sometimes feel homesick for Mexico.
I've traveled to around a third of Mexico's states since then, and I hope to someday be able to visit each and every state left on the list of those that I haven't yet visited. I'll get to add one more state before the end of this year, which I'm very excited about. Slowly, but surely, I'm making my way.
But no matter where I go and what I see or experience, I will never forget my first glimpse of El Ángel de la Independencia, a beautiful column with a gold angel on top, situated along Paseo de la Reforma in the heart of the city. This monument–commissioned in 1902 by Porfirio Diaz and dedicated on September 16, 1910 in honor of the centennial of Mexico's independence–is one of the city's and the country's most iconic monuments in existence today. This photo pictured above is actually the very first photo I ever took of El Ángel on my first trip to Mexico City.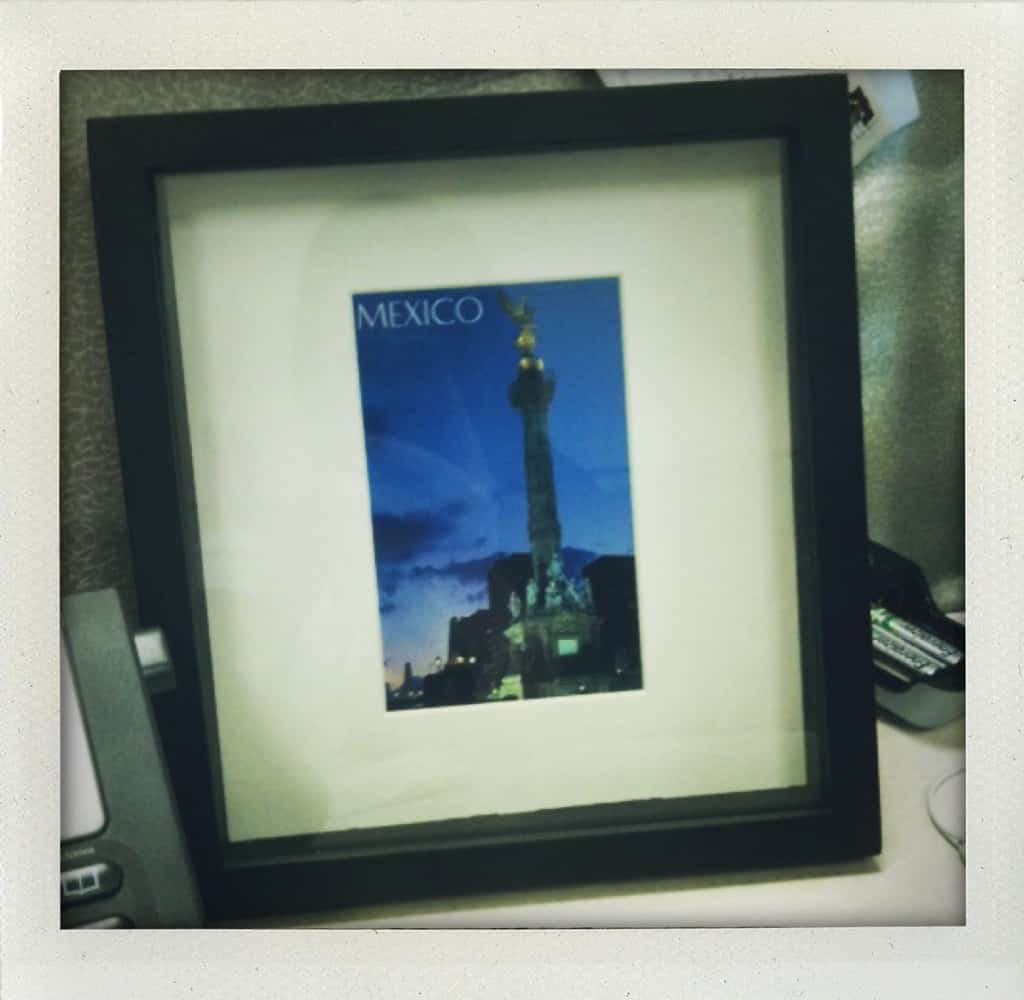 It's a place that people often gather to celebrate, like after winning a big soccer match or on Independence Day. To me and many others, it represents the heart and soul of a vibrant and passionate nation that we adore with every fiber of our being.
Someone once told me that the Ángel speaks to those who can hear it and that we are a special kind; by that, he meant if Mexico is in your heart then you are never too far from home. I keep a framed postcard on my desk at work as a daily reminder not only of Mexico City, but of all the things that Mexico means to me. And sometimes, I look at it and hear it calling my name.
I hope you'll join me as I take on this very exciting journey, sharing more of everything I love so much about México lindo y querido.
Marca País – Imagen de México, is a joint public and private sector initiative designed to help promote Mexico as a global business partner and an unrivaled tourist destination. This program is designed to shine a light on the Mexico that its people experience every day. Disclosure:  I am being compensated for my work in creating content for the México Today program. All stories, opinions and passion for all things México shared here are completely my own.
0