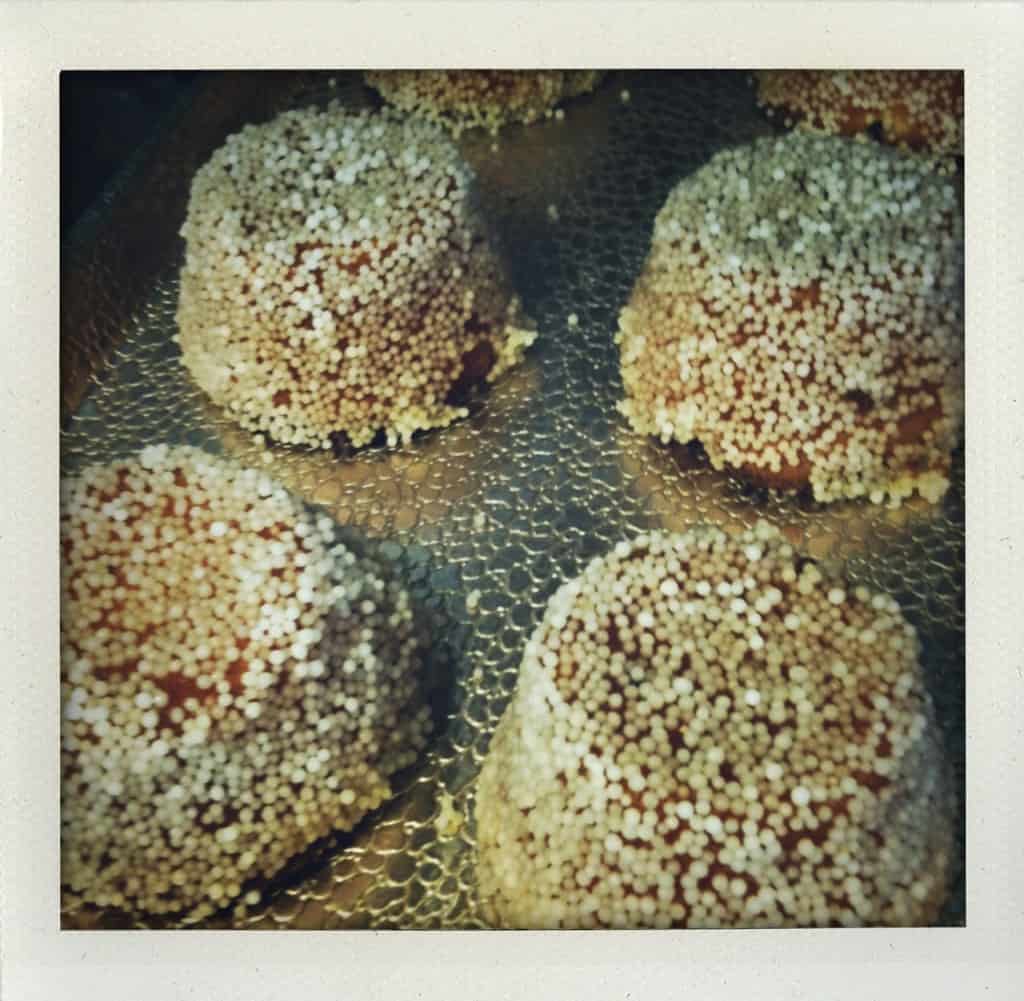 I've mentioned before my love for a bakery called El Globo – but by far my most favorite thing they sell are these precious little pastries called Garibaldi.
These little pound cakes, about the size of a muffin but without the top, are typically bathed in an apricot or raspberry marmalade and then rolled in white nonpareils (known as grageas in Spanish) for decoration. My favorite are the apricot-flavored.
Every time we visit, my suegra will pick up fresh Garibaldi for the day we want to eat them. They're great as a breakfast pastry or a dessert and they're the perfect treat because they aren't gooey or sticky, the cake is perfectly moist and they're not overly sweet.
I'm on a quest to learn how to make these at home this year because only being able to have them a few times a year is torture! I've dreamed about these little cakes and hopefully soon I'll have a recipe to share here, or at least a comic tale of marmalade-coating-gone-wrong.
What's your favorite Mexican pastry?
4