Xanat Bistro and Terrace is the upscale contemporary Mexican restaurant in the recently renovated five-star JW Marriott Hotel Mexico City.
The hotel, located in the Polanco neighborhood, is steps from Paseo de la Reforma, the Auditorio Nacional, Chapultepec and the Museo Nacional de Antropología. Xanat opened in October 2014.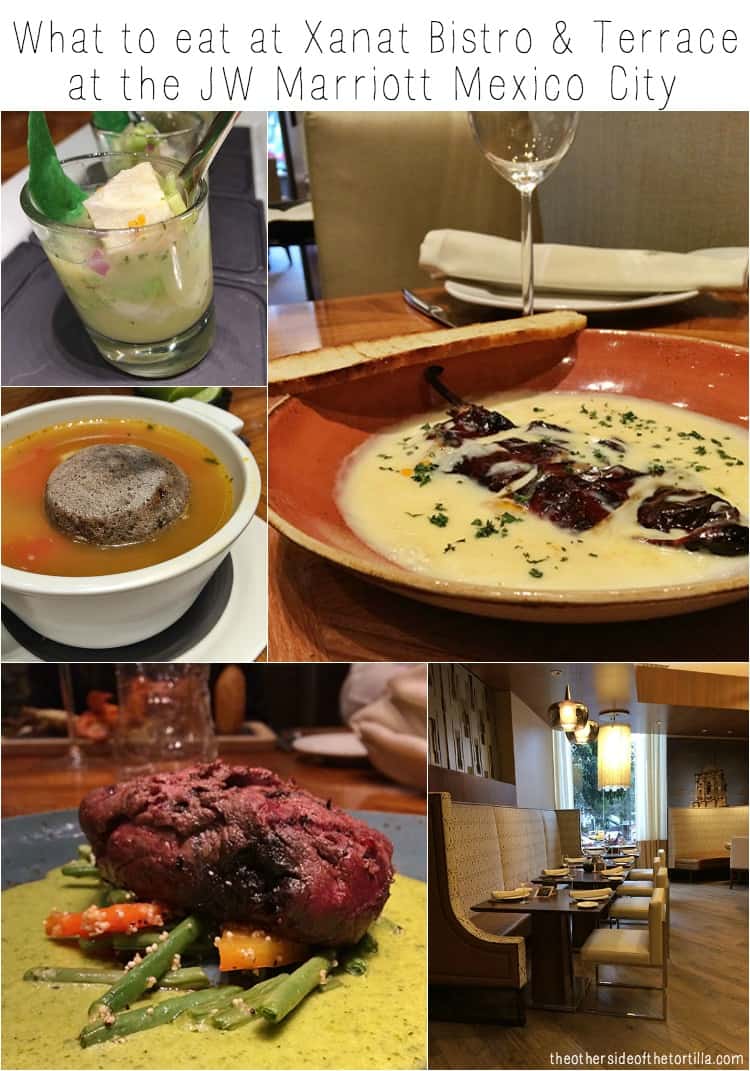 On our recent visit to Mexico in December 2014, I had a chance to dine there for lunch with my cuñada. The hotel's executive chef, Ciro Mejia, came up with the concept for Xanat (pronounced "shah-naht"). The restaurant's name is an ancient Totonaca word that means "vanilla flower." In Totonaca mythology, the vanilla orchid was born when the princess Xanat, who had an affair with a mortal man, ran away to the forest with her lover. The two were captured and beheaded for their offense to the gods, and in the place where their blood seeped into the soil, the first vanilla orchid grew.
The Totonacas were the first to cultivate the vanilla orchid, and Mexico is considered the birthplace of vanilla. Xanat is still used today as a girl's name in Papantla, Veracruz, where most of Mexico's vanilla is cultivated. Mexican vanilla beans have a signature creamy flavor and a unique woody spice profile different from other kinds of vanilla.
RELATED RECIPE: Atole de vainilla
At Xanat Bistro and Terrace, many items on the menu have a touch of vanilla incorporated, both in sweet and savory dishes, paying unique homage to this truly Mexican ingredient. I liked that they also focus on using local and national Mexican ingredients to elevate traditional Mexican dishes with a modern spin.

The dining room is a sophisticated, modern setting with subtle murals on the wall that are distinctly Mexican. Aside from the regular dining room and terrace, Xanat also has a lovely private dining area that can be reserved.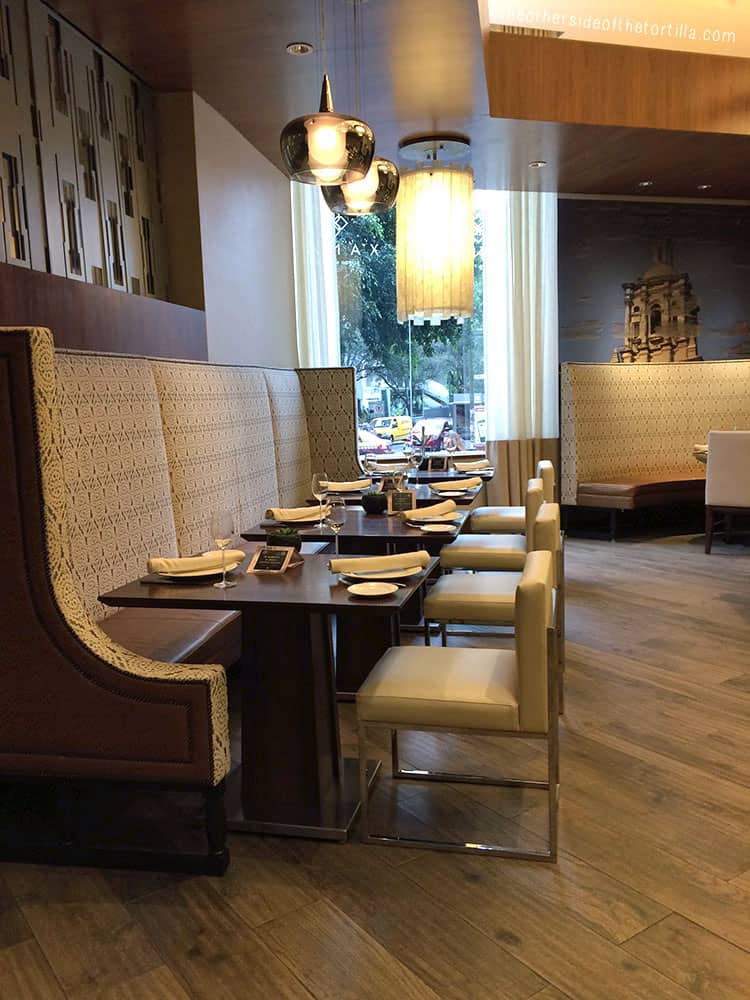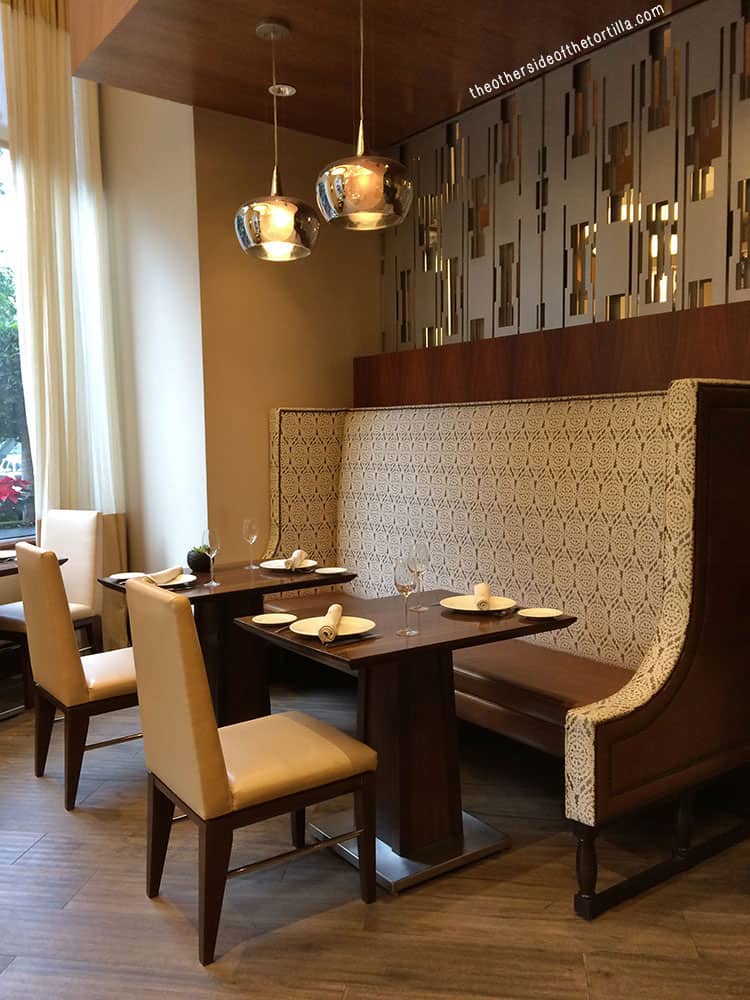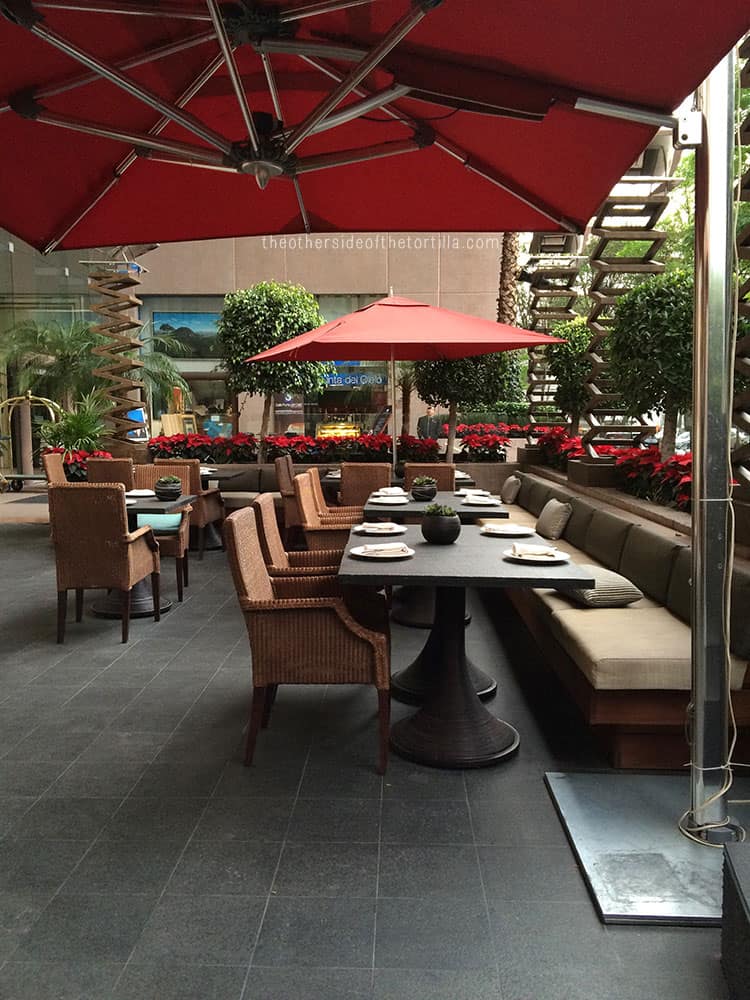 The menu prices are on par with most of Polanco's other upscale restaurants; I didn't find it to be more expensive than other restaurants where I've dined nearby. I estimate the average price for lunch consisting of an appetizer, main course and dessert to be about $40-45 (alcoholic beverages not included) per person. 
What we ate at Xanat
ENTRADAS
Tiradito de róbalo: A fish ceviche marinated with lime juice, ají rojo, ginger and red onion. (Róbalo is a saltwater fish from the Pacific known in English as common snook.)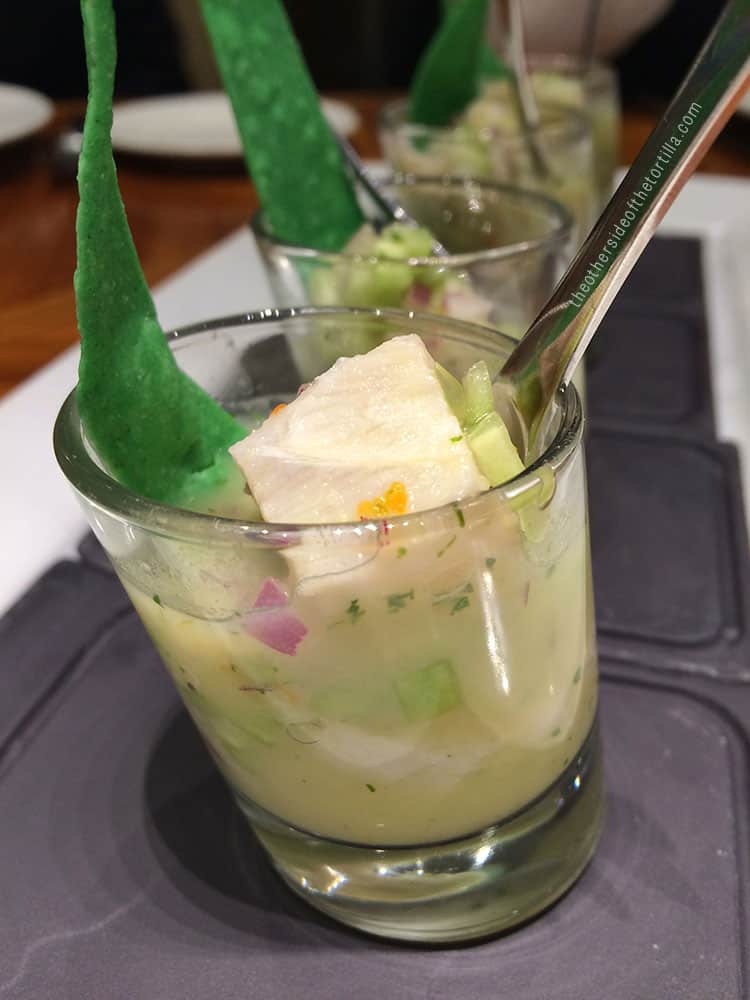 <
Chile ventilla: An ancho chile stuffed with three cheeses (gruyere, gouda and mozzarella) and bathed in a sweet cream sauce. This dish is one of the restaurant's best signature dishes that you can't miss. I honestly wish this dish was an entree with three stuffed chiles — it was by far my favorite! I would absolutely order this dish again next time I visit.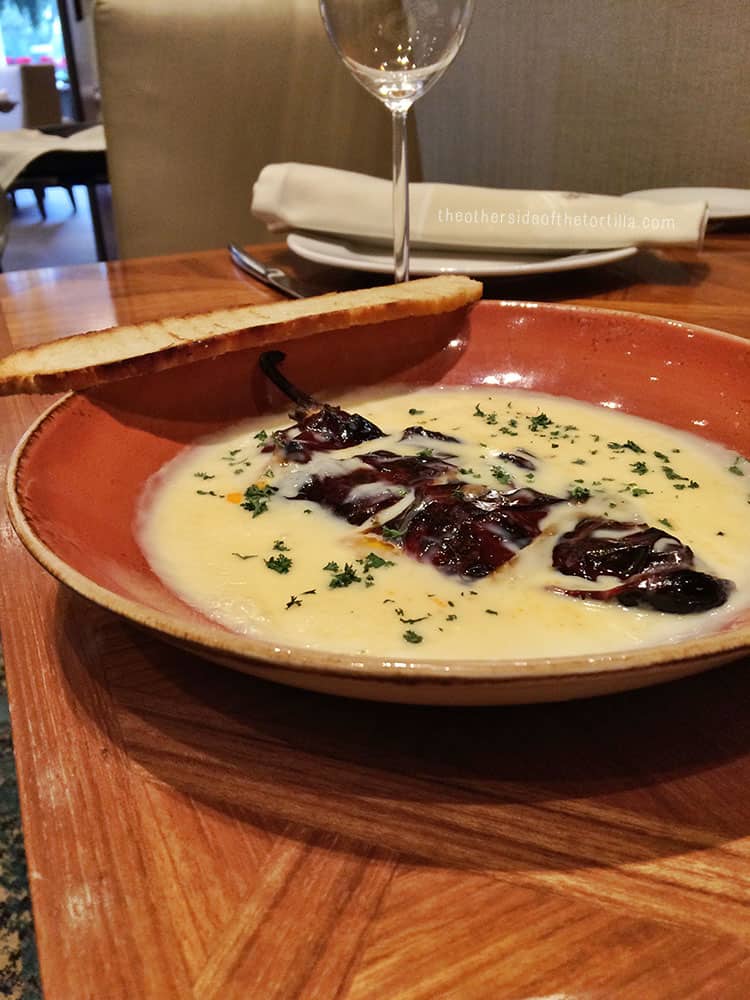 ENSALADA
Ensalada Xanat: Warm, poached apples, organic lettuce, goat cheese, caramelized cashews and a vanilla vinaigrette dressing. The vinaigrette was a little bit heavy on the oil for my liking, so the next time I order this, I would order the dressing on the side.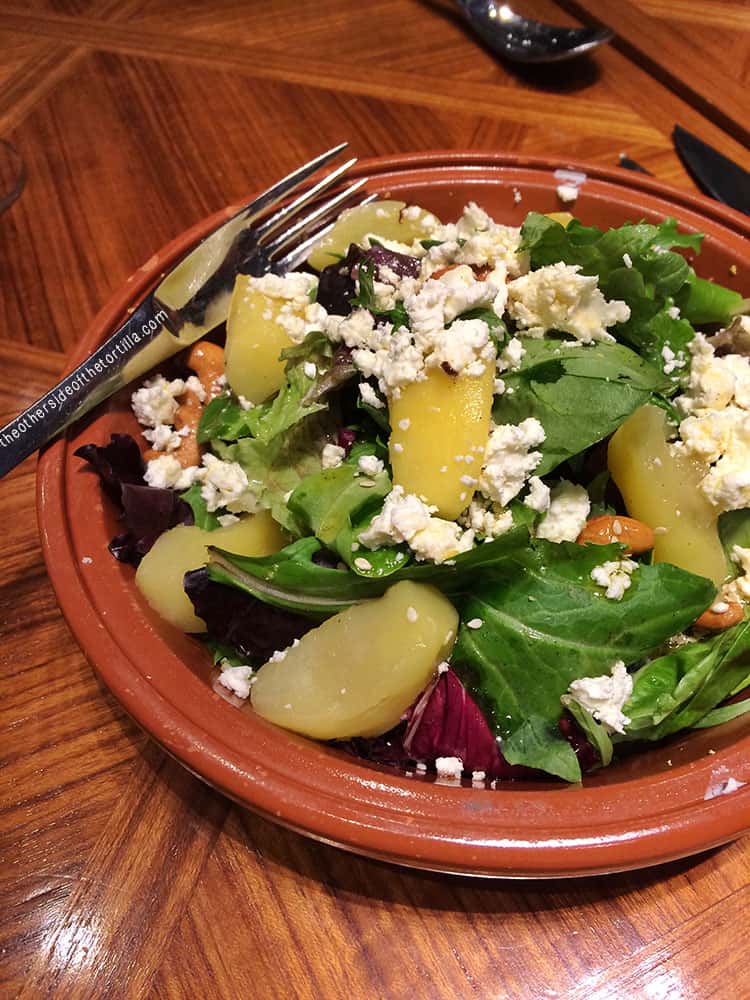 SOPAS
Sopa de piedra: A traditional Oaxacan broth soup with róbalo and shrimp, serrano chile and epazote. The fish and shrimp are covered with a hot stone, which helps cook them, and is then removed before eating. This soup was very meaty and could easily fill you up as a main course.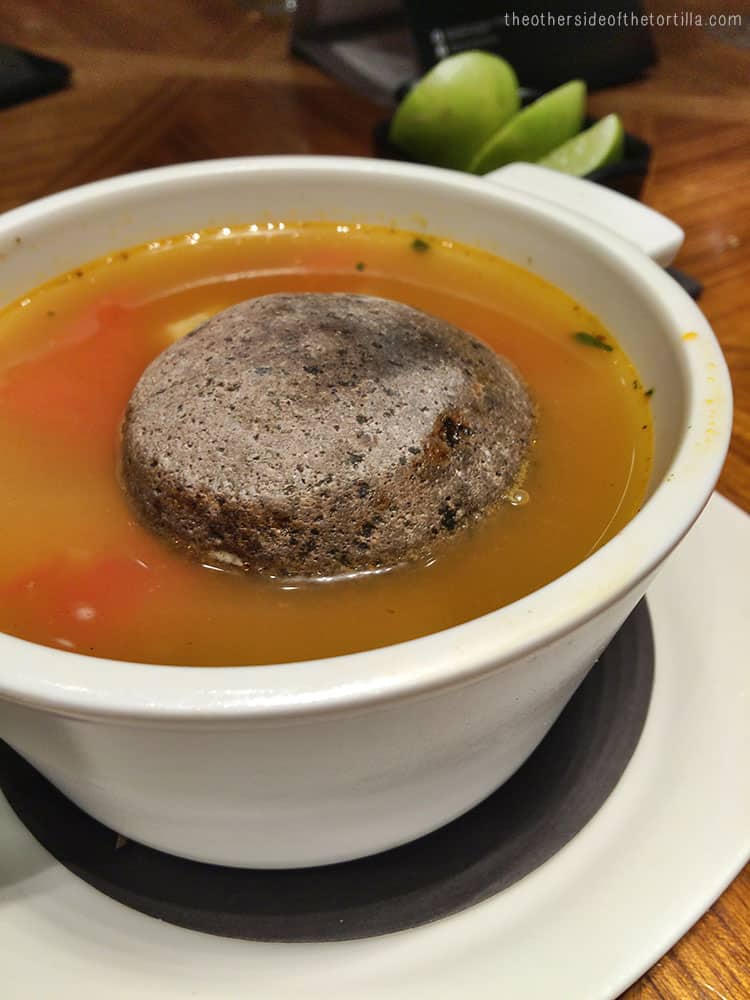 PESCADOS Y MARISCOS
Camarones "Cucaracha": Shrimp sauteed in butter, lime and adobo sauce made with chile morita. My cuñada says this dish was perfect for anyone who loves really spicy shrimp.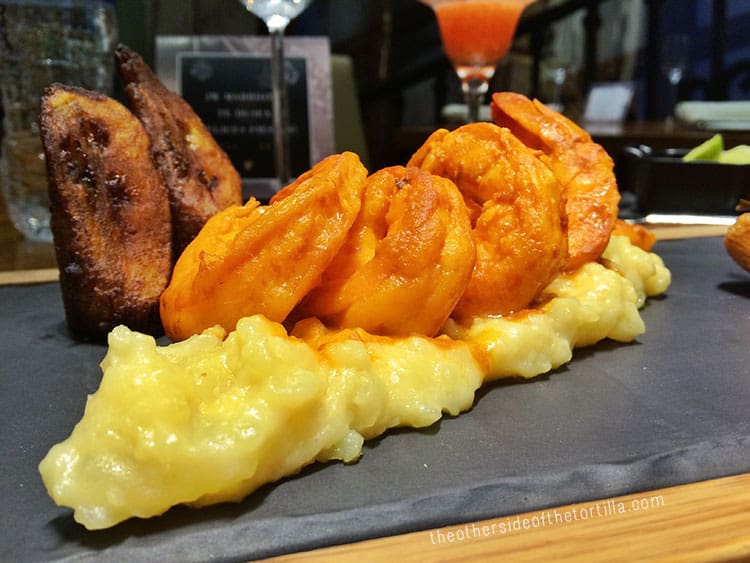 CARNES
Filete de res relleno de huitlacoche: Filet of beef stuffed with huitlacoche (known in English as corn smut) served over a bed of cream of epazote and green beans tossed with vanilla oil and amaranth.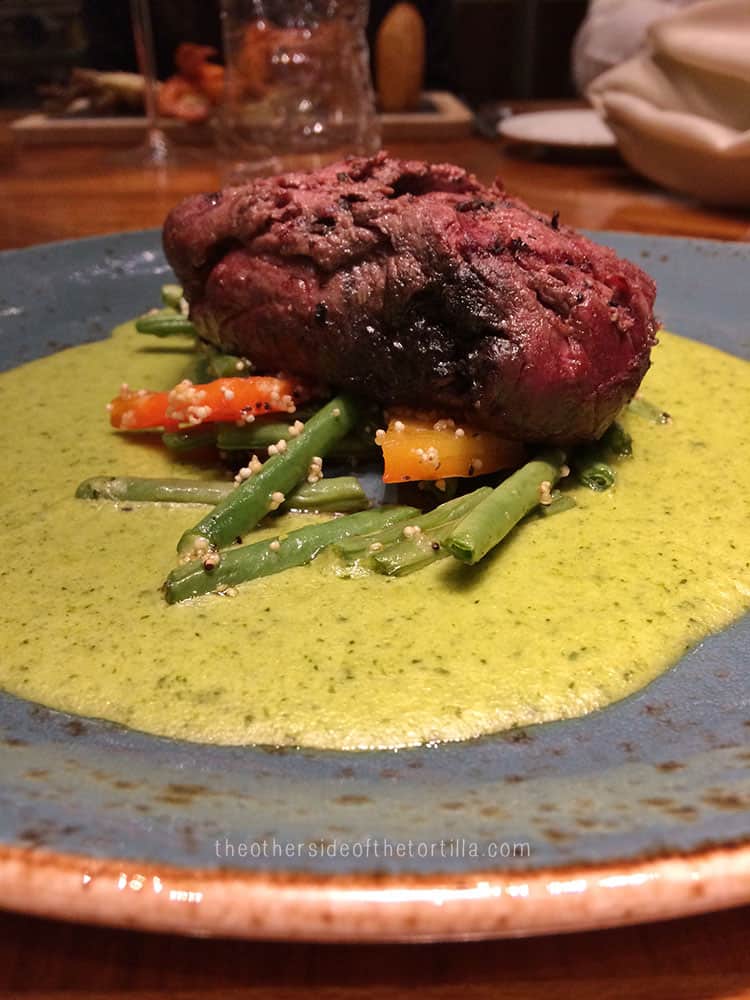 POSTRES
Crema de mamey cristalizada: A creme brulee-esque dessert made with mamey, served with mamey-flavored ice cream and a mamey-flavored fondant lollipop. This dessert is definitely large enough to share between two people, as it's fairly rich. If you love mamey, you will be delighted with this sweet ending to your meal!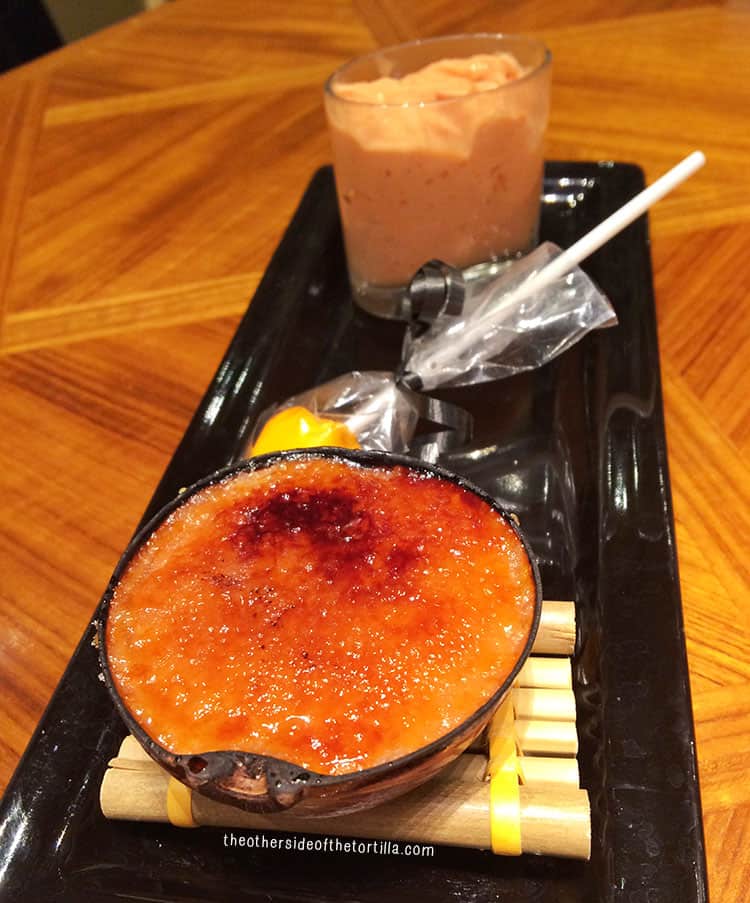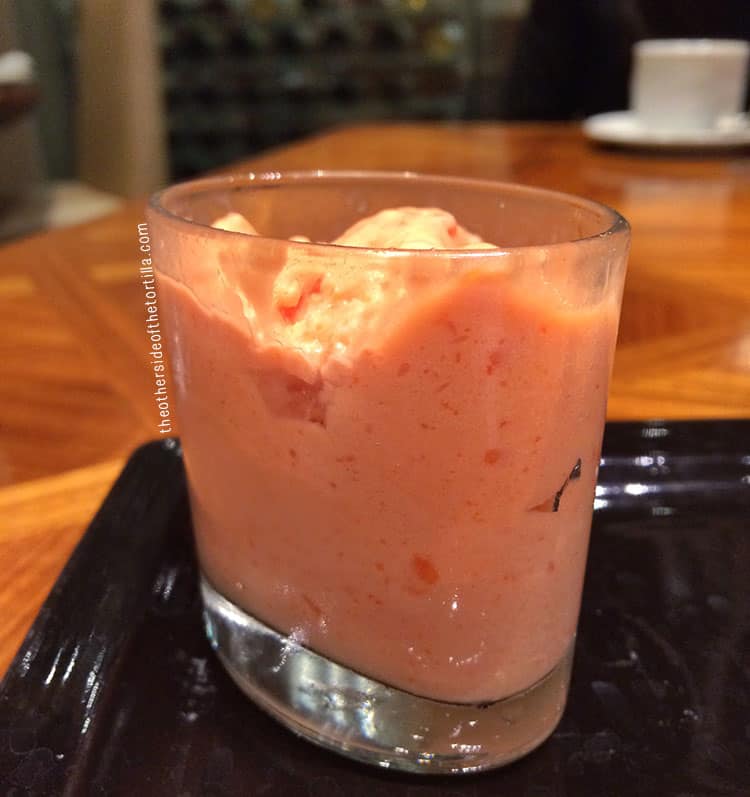 TO VISIT:

Andres Bello 29, 11560 Mexico City, Mexico

Phone: +52 55 5999 0066

Open for: Breakfast, lunch, dinner

We dined here and recommend: Lunch (lunch service is with Chef Amaury Tafolla)

Favorite dish: Chile ventilla
Visiting Mexico City and looking for more dining recommendations? You might also like:
Where to eat carnitas in Mexico City
5