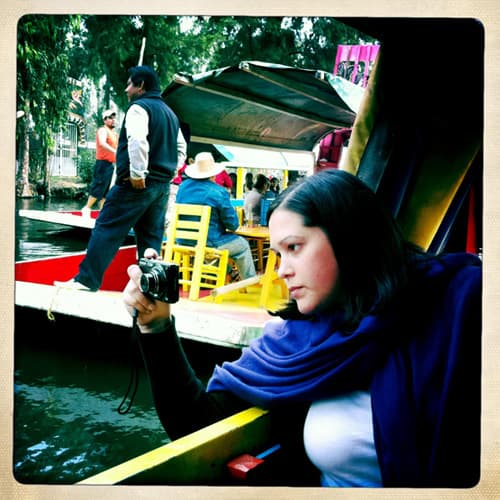 I love this photo that my dear friend, Ana Flores, took of me capturing memories of Xochimilco with my little point and shoot camera on my most recent trip to Mexico City in December 2010. I had so much fun spending the day with Ana and her family while we floated down the canals listening to live mariachi music, eating botanitas, drinking refrescos and enjoying the scenery.
I'm working on editing some video footage into a short film to share with you soon about what it's like to visit these ancient waterways that were once very important to Mexico City's agricultural transport system. I can't wait to share it because it brings back such wonderful, warm memories of Mexico City for me. There's nothing like sharing these cultural traditions with the people you love.
Have you been to Xochimilco or are you hoping to go someday? Tell us what you know about it, or what you'd like to know about it!

0