There is so much to love about Mexico City.
I've been traveling to Mexico City—affectionately known as Chilangolandia—several times a year for the better part of a decade to visit my husband's family, and it never ceases to amaze me. From the world-class museums and interesting historic landmarks to the variety of culinary experiences, ranging from street food to haute cuisine, I have a serious love affair with this city that is home to more than 21 million people (including the metro area). You can see and experience everything from fancy, modern skyscrapers to old-school open air markets. At times it can feel like a major metropolis, but at the drop of a hat, you may find yourself in a neighborhood that feels less like the city and more like a pueblo. It's a diverse city with so much culture and history to explore.
Everything about the place calls my name, and each snapshot I take while visiting is a permanent memory embedded in my mind and heart. It's strange, but when I'm away, I sometimes feel homesick for this magical place although it's not where I was born and raised. Having spent so much time there, though, it has become like my second hometown. Recently, I discovered an app called Waterlogue that blew me away with its ability to turn my photos into stunning watercolor painted images. I started sorting through some of my favorite travel photos from Mexico City as well as other places in Mexico that I've visited, and have become addicted to turning my photos into works of art. Here are 10 photos I've taken in Mexico City over the years that I've turned into watercolor images.
A chicharrón vendor on the UNAM (Universidad Nacional Autónoma de México) campus, Cuidad Universitaria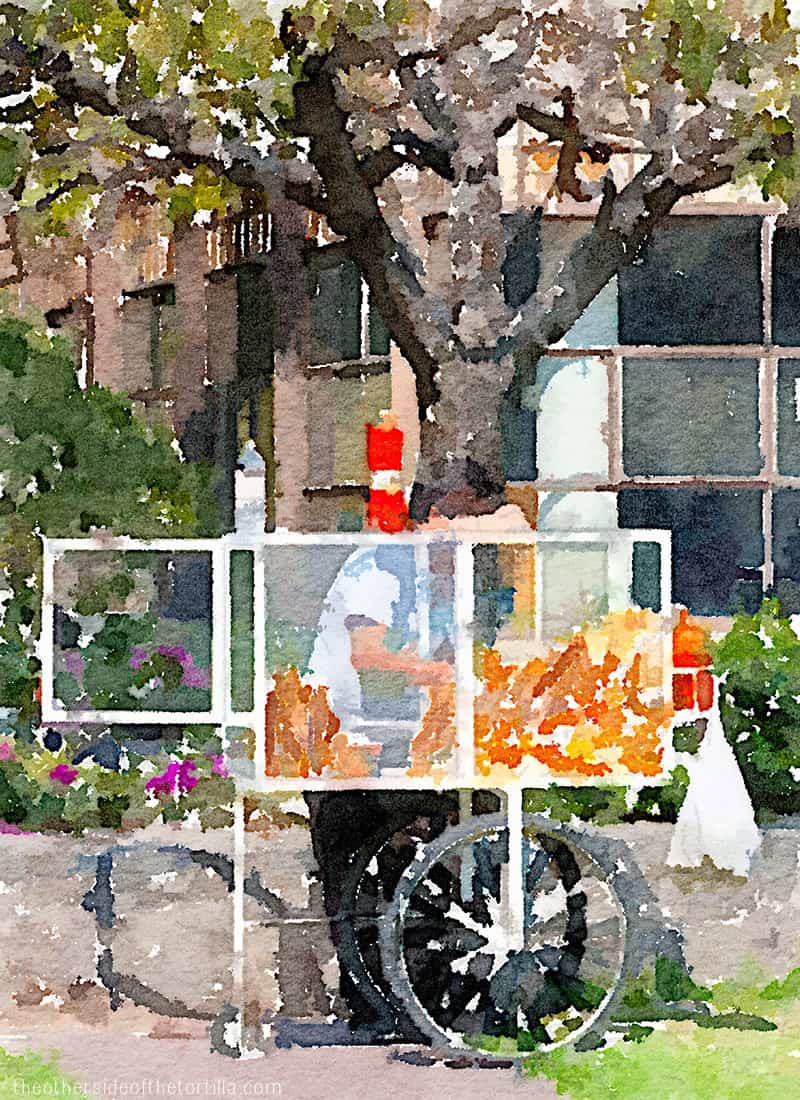 An aerial view of Mexico City, approaching Paseo de la Reforma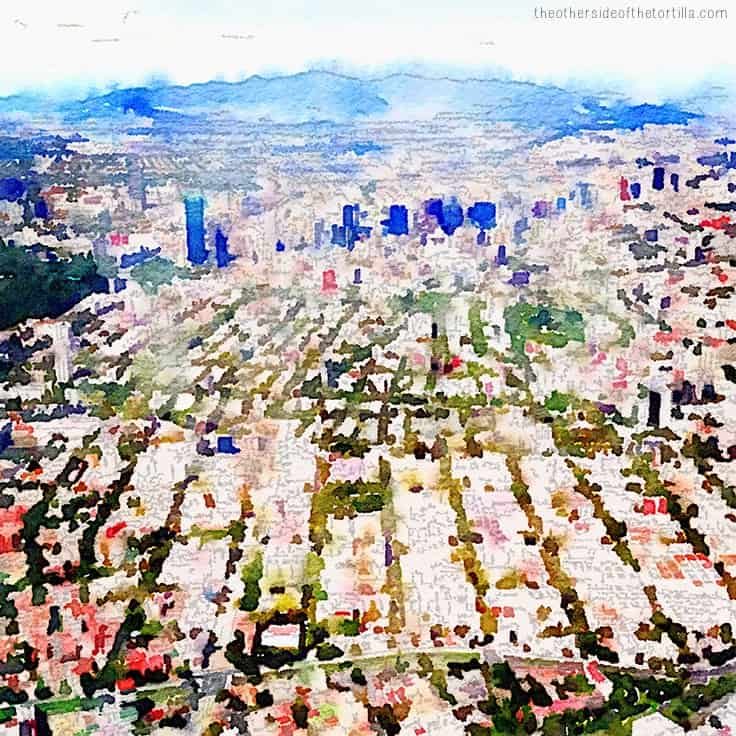 El Ángel de la Independencia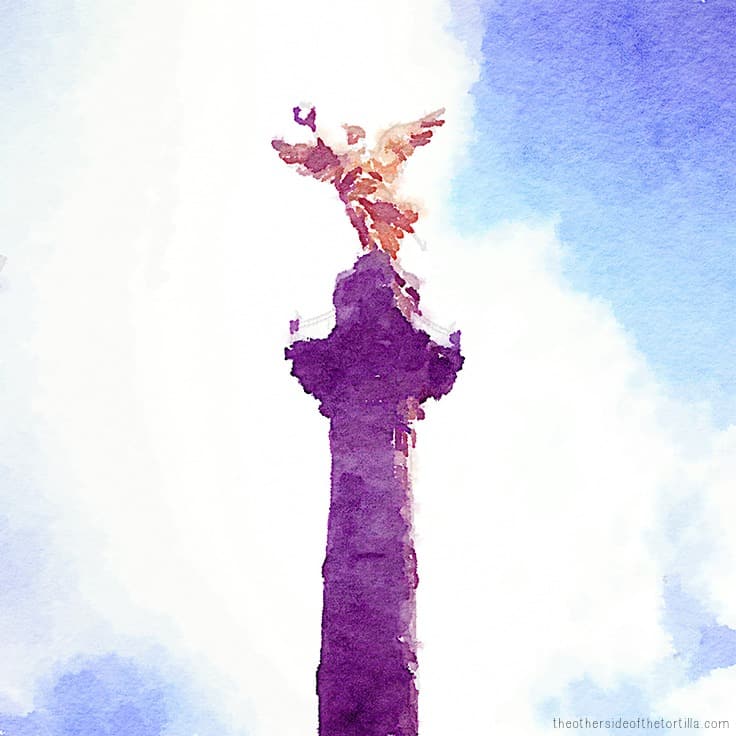 La Catedral Metropolitana, viewed from Mexico City's zócalo
Jacaranda trees blooming in Coyoacán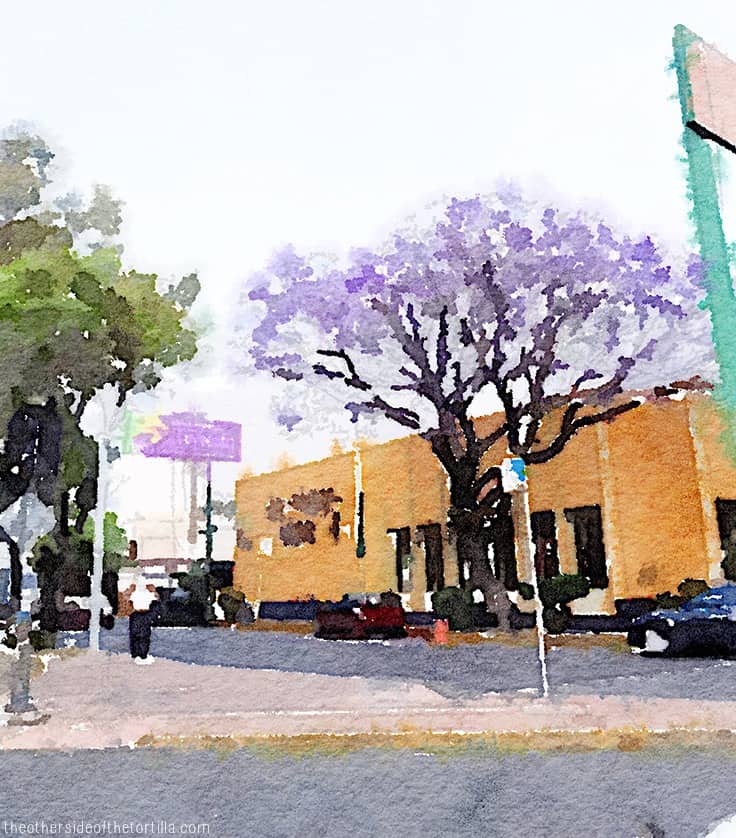 Frida Kahlo's kitchen at Casa Azul, Museo Frida Kahlo in Coyoacán
Part of Diego Rivera's mural, "The History of Mexico," in the Palacio Nacional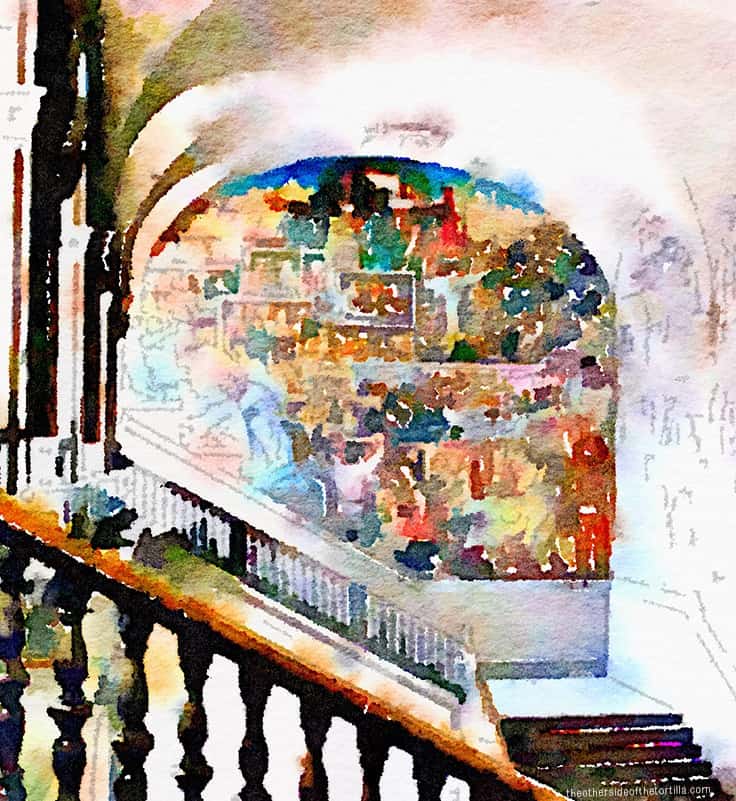 Plaza México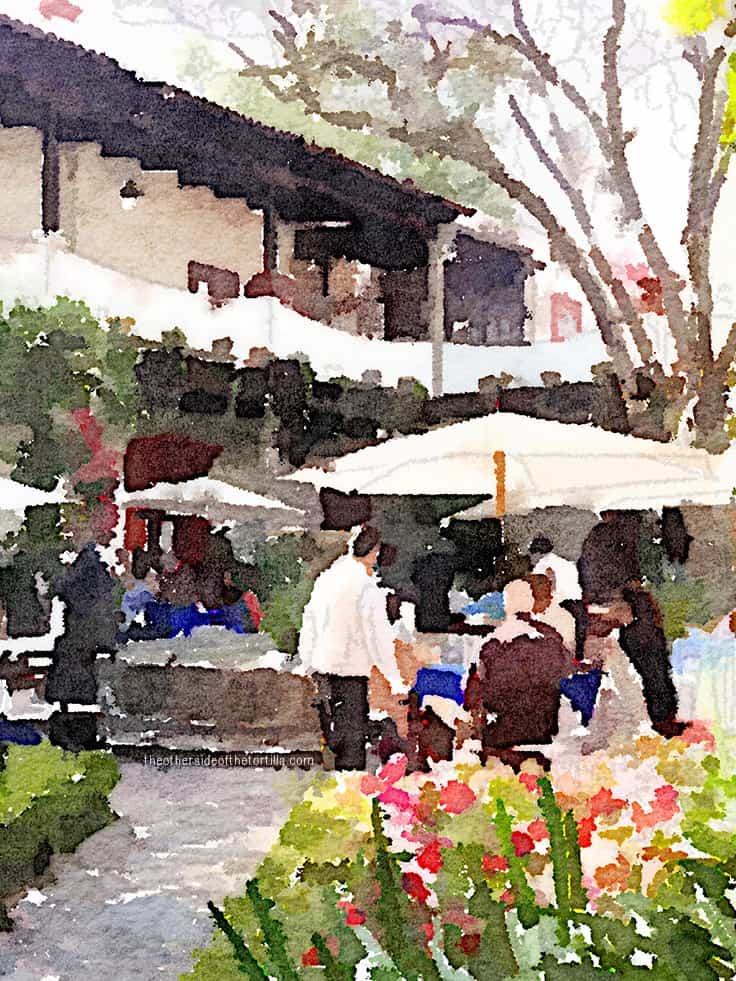 Xochimilco, Mexico City's floating water gardens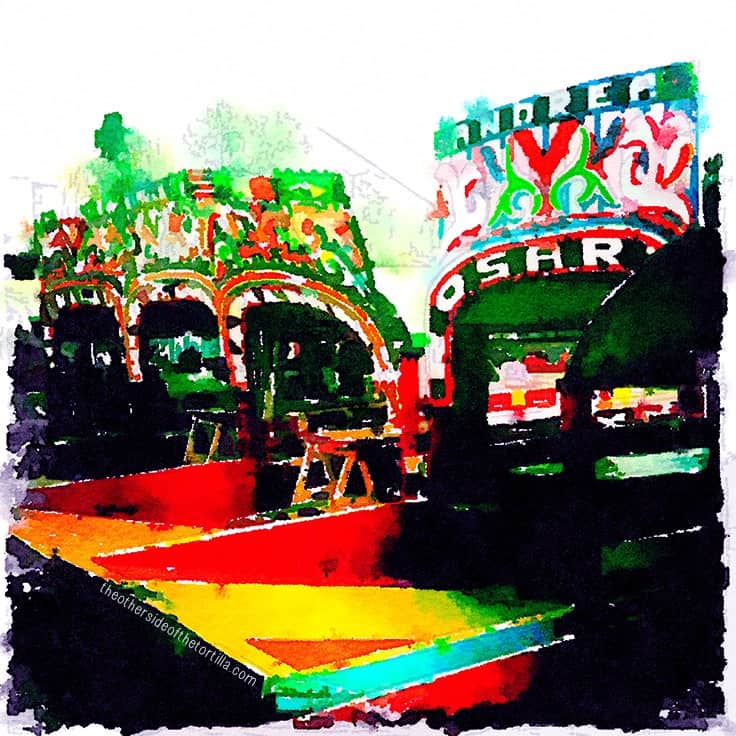 Do you have any favorite photos of Mexico City that you'd like to see turned into watercolor paintings? Tweet them to me @MauraHernandez or email them to me (my email is on the contact page above) and I'll create a watercolor image just for you!
3