Chicken tinga, also known as tinga poblana or tinga de pollo, is a flavorful, authentic Mexican dish that you can get on the dinner table in less than an hour.
 There are a few key ingredients to this recipe that help you get it on the table quickly: Store-bought rotisserie chicken, tomato sauce and canned diced tomatoes. Like many traditional Mexican dishes, tomatoes are an important flavor as the base of this recipe. And if you shred the chicken in advance or have some help shredding it, you'll really have dinner ready in no time!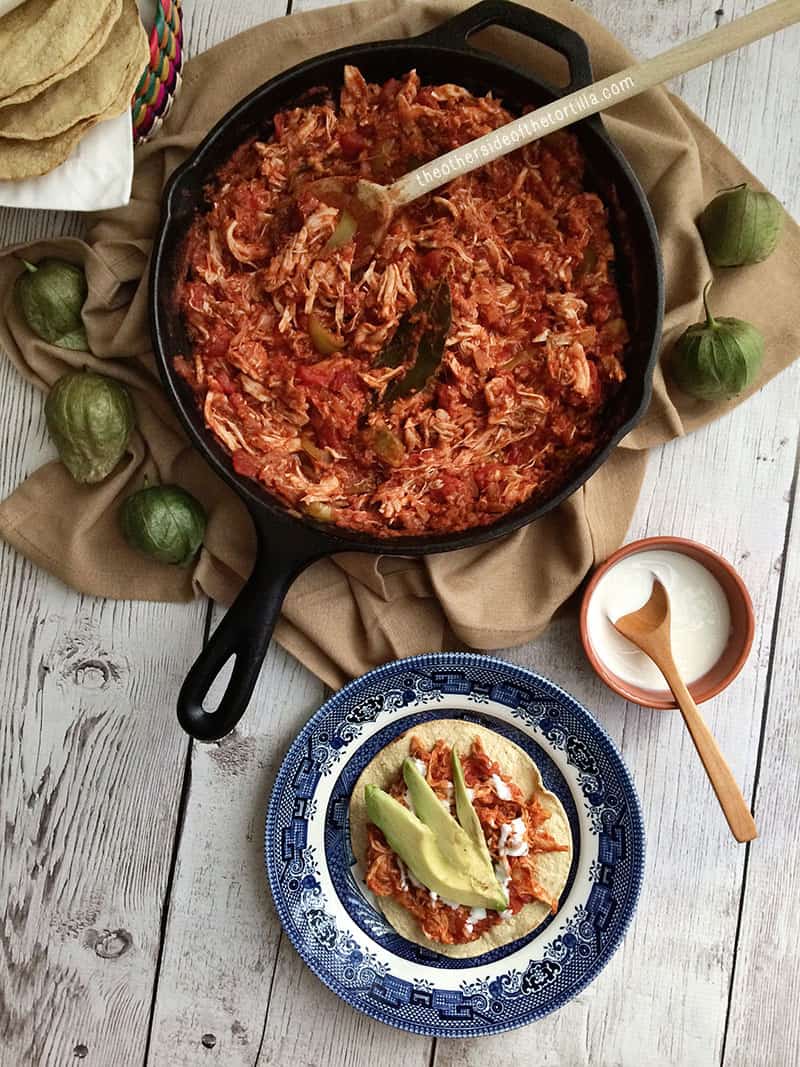 This post is part of a compensated campaign in collaboration with Hunt's and Latina Bloggers Connect. All opinions and the recipe are my own. 
This tangy, slightly spicy, stewed dish originally comes from the state of Puebla and is sometimes also made with shredded beef or pork instead of chicken. Ingredients in this dish can sometimes vary slightly from family to family, but most recipes have a tomato base, call for chorizo and fresh tomatillos—all of which, when combined, lend a little umami flavor and texture to this popular dish.
RELATED: Fideo seco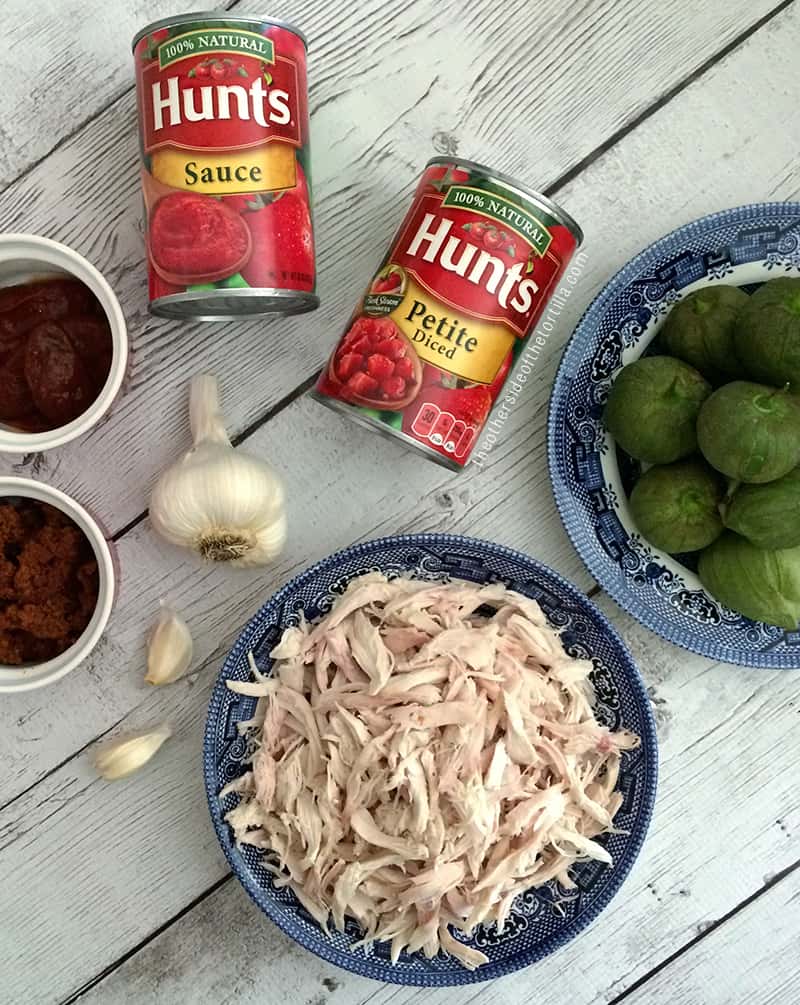 Cooking with fresh, natural and quality ingredients to feed my family is very important to me and I know it's important to you, too. I've used Hunt's tomato sauce and canned tomatoes in my kitchen for several years because they're grown in California, canned within hours of being picked, have no artificial preservatives and are 100 percent natural, so I feel good about feeding my family with healthy, natural ingredients in my recipes that call for tomatoes when they're out of season or I don't have time to make tomato sauce from scratch.

Paired with chipotles in adobo sauce and fresh onion, garlic, and spices you surely already keep in your pantry, this dish is sure to become a family favorite if it isn't already a dish you eat regularly.
And the bonus? You really only need to dirty one pan to make it! 
Tinga is commonly served on top of tostadas with garnishes such as crema mexicana, avocado, shredded lettuce and queso fresco. Tinga can also be served on its own with a side of rice, as tacos or inside of a quesadilla (sometimes known as tingadillas).
RELATED: Paella with Spanish chorizo, chicken and Brussels sprouts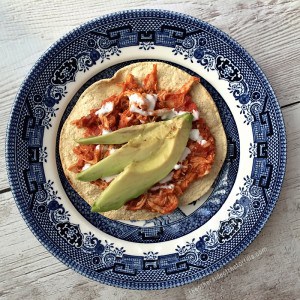 Print
Chicken tinga
Yield 4-6 servings
Tinga de pollo is a Mexican dish from Puebla with a tomato base and shredded chicken, along with chorizo, tomatillos and spices. This dish is also commonly known as tinga poblana or chicken tinga.
Ingredients
4 cups shredded rotisserie chicken
½ cup cooked chorizo (about 6-7 ounces uncooked depending on the brand)
¾ cup white onion, diced (about half of a large onion)
2 garlic cloves, crushed
1 ¼ cups Hunt's tomato sauce
2 chipotle chiles in adobo sauce
6 tablespoons adobo sauce (from canned chipotles in adobo)
1 cup Hunt's petite diced tomatoes
3 ½ ounces fresh tomatillos (about 4 small-to-medium sized tomatillos)
¾ teaspoon dried Mexican oregano
½ teaspoon dried thyme
¼ teaspoon dried marjoram
¼ teaspoon freshly ground black pepper
2 bay leaves
Instructions
Cook 6-7 ounces of chorizo in a frying pan. Drain grease from cooked chorizo on
While the chorizo is cooking, hand-shred rotisserie chicken until you have four cups and set aside.
In a large skillet over medium heat, combine cooked chorizo, diced white onion and garlic. Sautee until the onion starts to turn transparent, about 5-7 minutes.
In a blender or a small food processor, add 1 ¼ cups Hunt's tomato sauce, 2 chipotle chiles and 6 tablespoons of adobo sauce from the canned chipotles in adobo. Puree until completely smooth.
Pour the tomato sauce mixture into the skillet and reduce the heat to low. Add 1 cup of Hunt's petite diced tomatoes, Mexican oregano, thyme, marjoram, freshly ground pepper and tuck two bay leaves into the skillet so they're submerged in the sauce. Stir to incorporate all ingredients.
Add shredded chicken and fresh tomatillo wedges and stir to coat. Reduce heat to simmer and cover. Cook for 15-20 minutes, until chicken is completely heated through and the sauce has reduced slightly.
Remove from heat and serve.
Notes
Serve on top of tostadas with crema mexicana and avocado (as pictured in this recipe); or with a side of rice, as tacos or inside of a quesadilla (known as tingadillas).
Courses Lunch/Dinner
Cuisine Mexican
Get more recipes—in Spanish and English—from the Colección de recetas de Hunt's y Kraft.
48