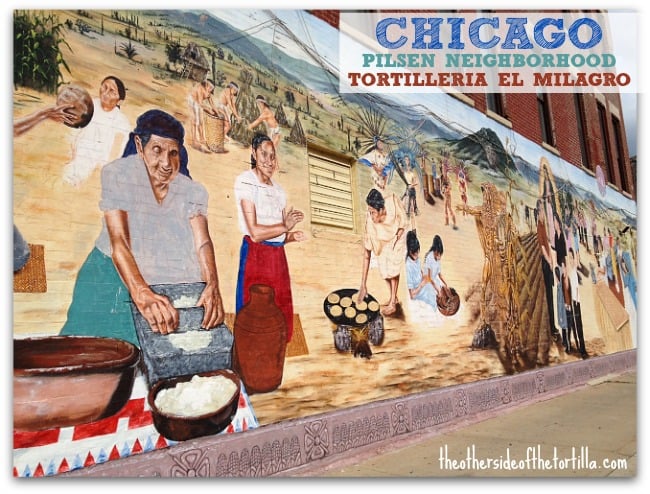 For many years while living in Chicago, I bought my tortillas each Saturday morning from Tortilleria El Milagro on South Blue Island Avenue in Pilsen. It was also the only place where I would ever buy ensalada de nopales, for which I'd have to wake up extra early because they always ran out quickly. On the back side of the building is this beautiful mural I often stopped to admire when picking up my tortillas. The neighborhood, located on the Lower West Side, is one of the city's two Mexican enclaves, and is one of the things I most miss about living in Chicago. My weekly trips to the market, tortilleria and panaderia were like briefly stepping out of Chicago and into Mexico for a few hours at a time.
You can read more about the history of Chicago's Mexican neighborhoods and the murals of Pilsen here.
Does your city have something special that transports you to Mexico?