Over the weekend I posted a photo online of a locket that I wear often that always seems to get compliments from strangers. It's got a vintage map of Mexico City on the outside (er, as close to the heart of Mexico City as they could get with the maps they had available), and on the inside, a tiny photo of the home where my suegros live.
If you're a geography whiz, you'll notice that the map on my locket is not quite accurate. But no matter. I love it anyhow.
I seem to have developed an eye for finding these kinds of unique pieces. I found and purchased this necklace at Chicago's annual Renegade Craft Fair two years ago, from a little booth called The Weekend Store. You can purchase one here with a map of anywhere you like.
When I wear it, I somehow feel like I'm never really that far away from my México lindo y querido.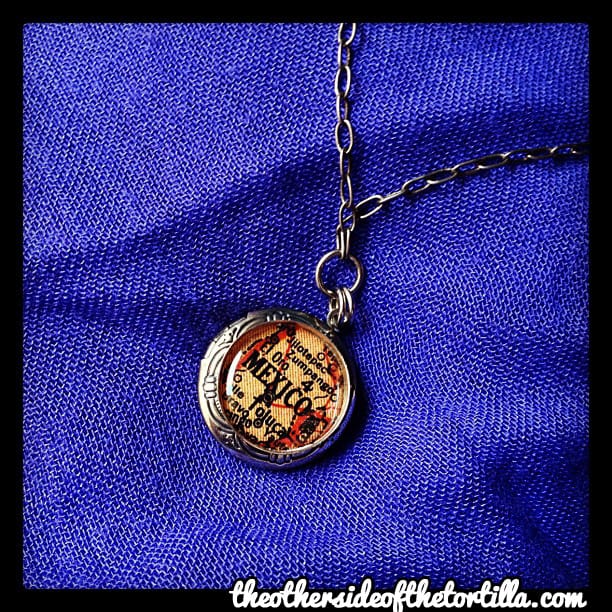 Do you have any special jewelry or trinkets that remind you of Mexico that you keep close to your heart?
0