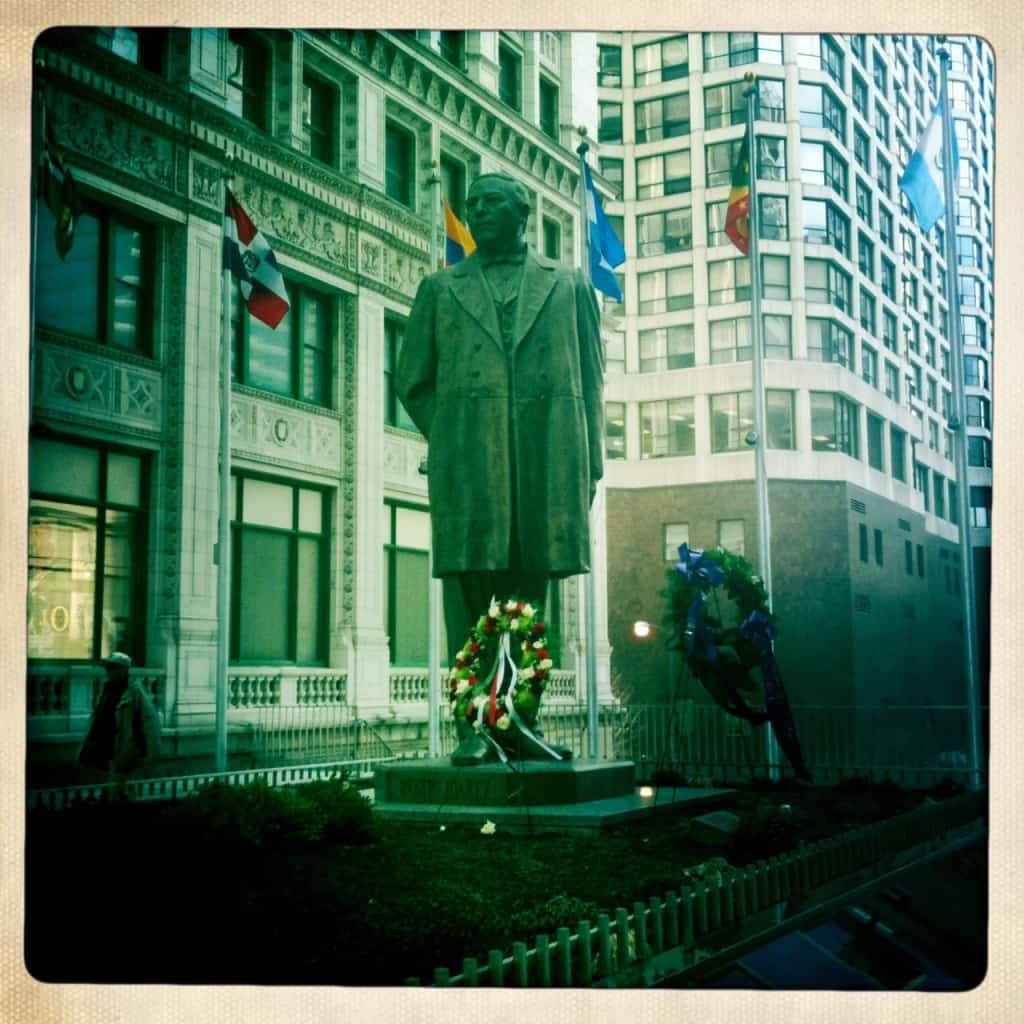 Feliz cumpleaños to one of Mexico's most famous presidents, Benito Juárez, who was born on this day in 1806. This monument pictured above, gifted to the city of Chicago in 1977 by Mexican president José López Portillo, stands along Michigan Avenue in the Plaza of the Americas next door to the Wrigley Building and across the street from the Chicago Tribune.
Often regarded as Mexico's greatest and most-loved leader, Juárez died of a heart attack in 1872. If you need to brush up on your Mexican history, read about Benito Juárez and what he did for the Mexican people both before and during his presidency. You might also be surprised to know that he spent a short time living in New Orleans from 1853-1854. Juárez came from a Zapotec family in Oaxaca and served in a variety of political positions during his career. Today, there are numerous monuments and locations dedicated or named in his honor. In Mexico City, the international airport is just one of many, many locations named after Juárez.
Check out some additional photos and details about the Chicago monument on the Public Art in Chicago blog.
Do you know of a monument or location dedicated to Benito Juárez? Leave a comment with where it's located!