One of the great things about living in a city with a large Mexican population is that you can often find Mexican things in places you might not normally expect. This past weekend while running errands at Target, I turned a corner down an aisle I don't usually shop in to cut through to another section and I saw these colorful piñatas.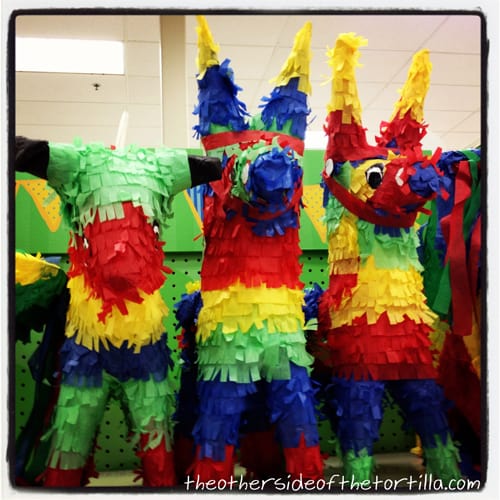 I love piñatas because they make me think of Christmastime, spending La Navidad and las posadas with our family in Mexico.
Do you have any fond memories of growing up or spending time with family that involves a piñata? Leave a comment below to tell me!