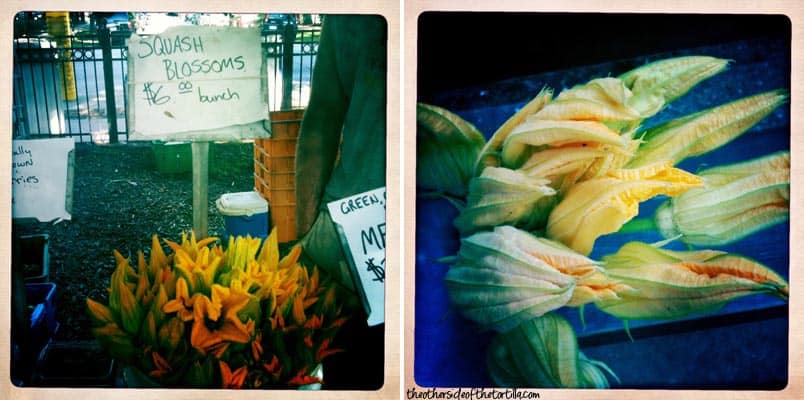 I've been stalking visiting my local farmers markets lately looking for flor de calabaza. And every week since they started bringing them three weeks ago, I've arrived too late because they sold out before 9 or 10 A.M. So this past weekend, I got up early on Saturday hoping to get my hands on some, only to discover I'd arrived just a bit too late.
But my lovely friends at Nichols Farm advised me to show up at another market location they visit on Sunday mornings in Wicker Park and to arrive just before they opened. I got there just before 8 A.M. and was able to get a big bunch (15 flowers!) as well as snap these photos with the bucket still full of florecitas!
I never really loved squash blossoms as food until I had my first quesadilla con flor de calabaza in Mexico City. It was buttery and perfect and gave such an earthy flavor to the quesadilla that I've been hooked ever since. I even remember where I was and who I was with when I ate it.
What's your favorite way to eat squash blossoms?
1