La Navidad has come and gone but Día de Los Reyes is only a few days away and I realized that we've never talked about nacimientos, or nativity scenes, here before! And every nativity scene has Los Reyes Magos, the three kings who brought gifts of gold, frankincense and myrrh to the baby Jesus on the Epiphany, 12 days after Christmas.
Displaying a nativity scene at home is a storied tradition in Mexico, but nacimientos actually originated in Italy, thanks to Saint Francis of Assisi.
Here are two nacimientos belonging to our family. The figurines on the left are made from hojas de maiz, or corn husks, and belong to my suegra; the one on the right is made of wood with clay figurines and belongs to our Tía Leda.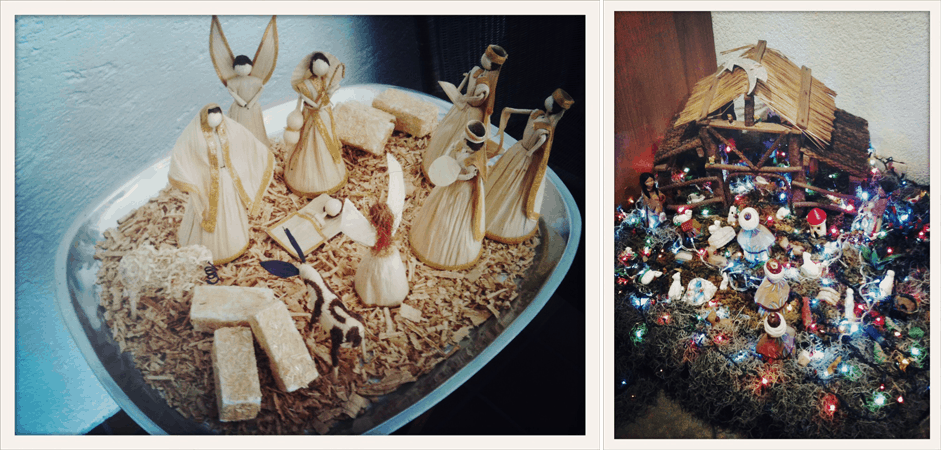 …