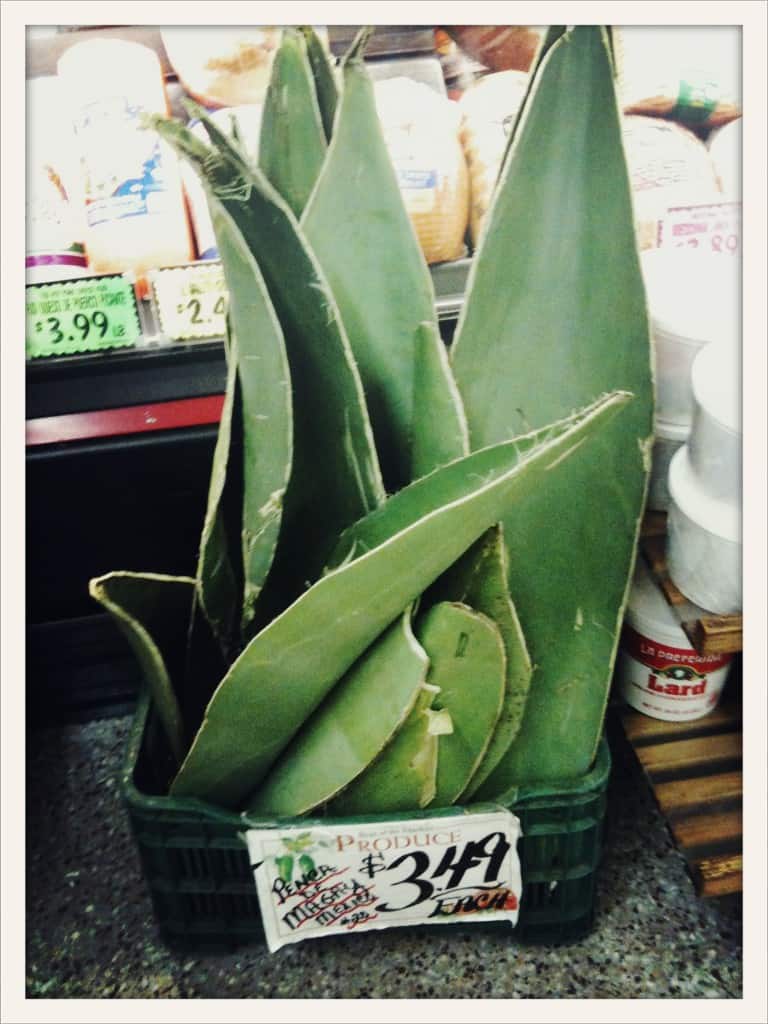 Just when I'm missing Mexico and checking my calendar to see how many days are left until I leave for my holiday trip next month, I find something amazing and unexpected in the grocery store that makes me feel relieved that a little piece of Mexico is never too far away. Thanks to the fact that there are more than 1.5 million Mexicans in Chicago, and therefore no shortage of Mexican grocers, I can often find foods or other Mexican things I'm missing within a 10 or 15-minute drive from our apartment.
These leaves, called hojas or pencas de maguey, from the maguey plant (also known as agave) are often used as an envoltorio, or wrapper, to cook barbacoa. Seeing them at the grocery store this week reminded me of a recent trip to Querétaro with my suegros, while we were en route from Mexico City to Aguascalientes to celebrate José's abuelita's 90th birthday.
More on that trip (and barbacoa) later this coming week – I just couldn't resist sharing the highlight of my day!