Brazilian cheese bread is a staple at most Brazilian restaurants—especially a Brazilian steakhouse. These addictive, light and fluffy cheese rolls are called pão de queijo in Portuguese, which simply means cheese bread. They're a popular breakfast item (similar to how Mexicans love pan dulce) or a snack.
I loved these Brazilian cheese rolls so much after having them for the first time about a decade ago that I went on a quest to try to reproduce them in my own kitchen almost immediately. I've been making them for years now, and what better time to share this version with you when we're about to embark upon a summer filled with soccer matches in Brazil!
This traditional Brazilian recipe is most commonly made with Minas cheese or parmesan cheese, but I've given my recipe a bit of a Mexican spin by substituting cotija cheese.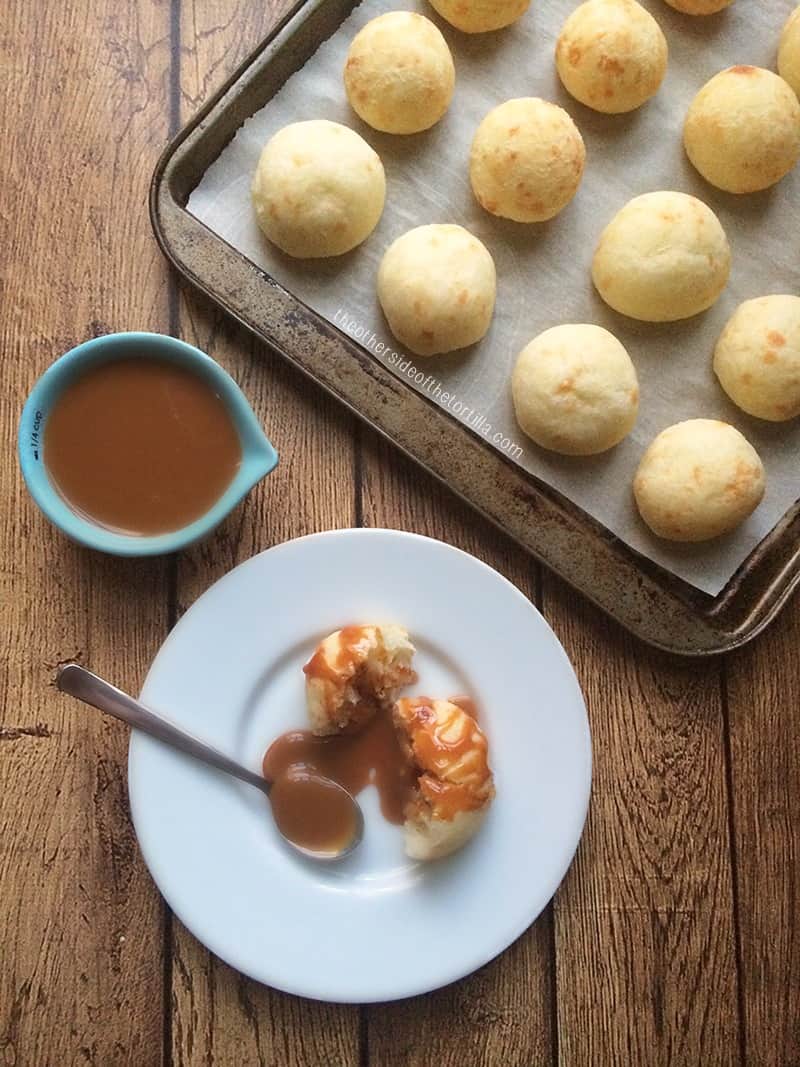 …