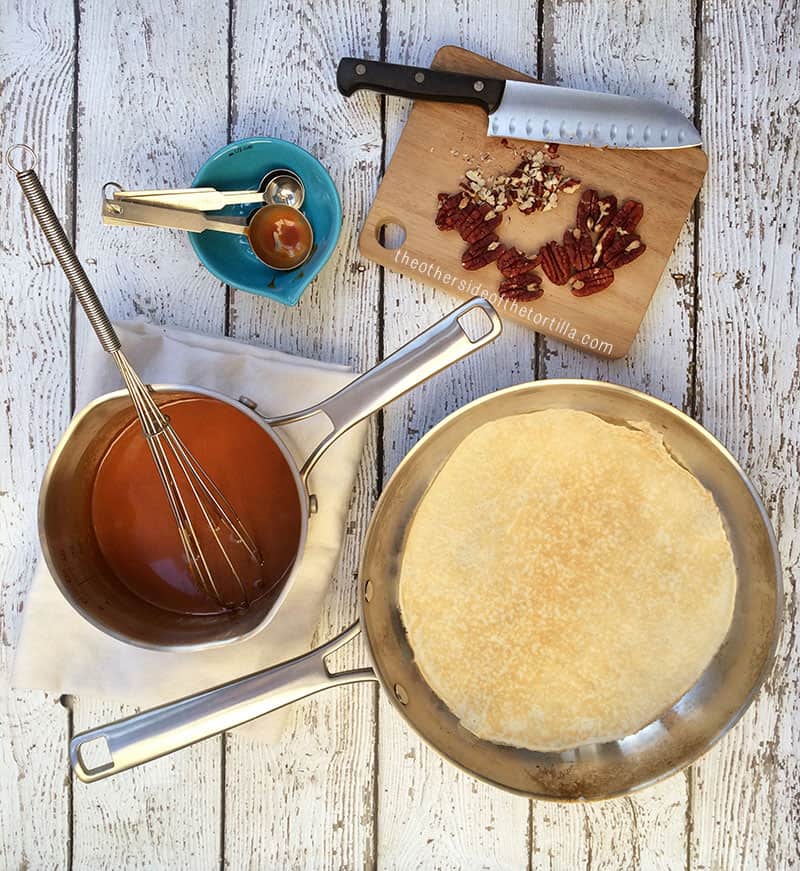 This is a sponsored post, though all opinions and the recipe here are my own.
Crepas de cajeta are a classic Mexican dessert with French influence. Although the French occupation of Mexico in the 1860s was relatively short-lived, French gastronomy had a lasting impact on the country, which is still apparent today in many dishes that are considered part of Mexican gastronomy. Crepas de cajeta con nueces—crepes with goat's milk caramel and pecans—is a dish frequently served in upscale restaurants in Mexico, though it's not too difficult to make at home.
It can be a bit laborious to make this dessert completely from scratch, as homemade cajeta can take several hours, but thanks to a few store-bought ingredients, you can whip up the same fancy taste in your own kitchen in about 20 minutes from start to finish….