We've been really busy this sumer in the test kitchen developing paleta recipes. Here's the most recent batch that got taste-tested this week: Fresas con crema!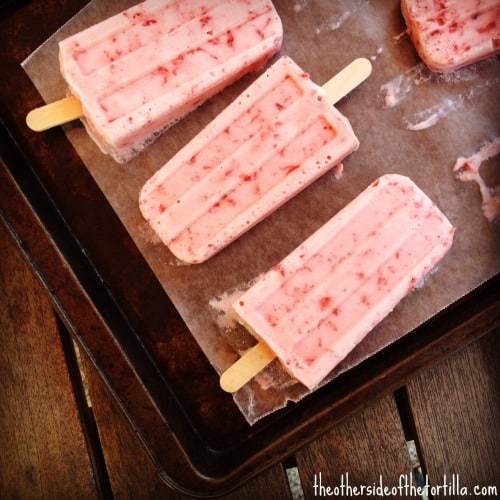 It's so much fun developing flavors! This recipe was a big hit with my taste-tester group… there's nothing better than seeing everyone smile and ask for a second one, right?
Do you have a flavor you'd like me to make? Let me know in the comments below and you might see the recipe here soon!