A few weeks ago, I visited the state of Yucatán on a press trip for a few days to get to know the city of Mérida and the surrounding area, which was incredibly charming. Though my visit was short, it was jam-packed with activities—including things I didn't think that I'd ever do on my own, but that I had a lot of fun doing—such as kayaking in a mangrove and bicycling several miles on a path through an estuary, where I spotted wild flamingos. One afternoon, we had a little bit of down time before the bicycle ride, so we hung out in a tiny little beach town called Chelem near Progreso. Here are a few photos from the time I spent there.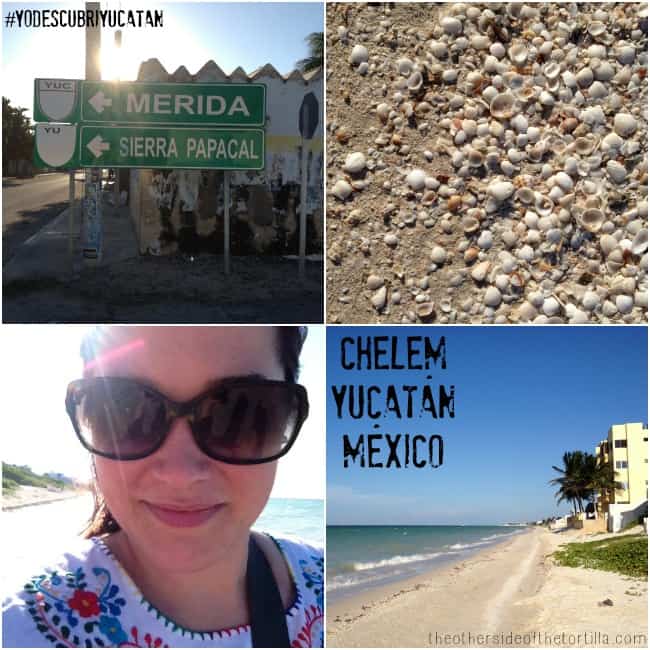 I loved the quiet beach and the water was like a warm bath, very calm with hardly any waves. I hunted for sea shells—a favorite pastime since I was a kid—and also walked around the town square, checking out the little neighborhood bodegas to see what kind of local produce they had available. More about this trip soon! In the meantime, if you'd like to find more of my photos from the trip, check out my Instagram feed (@MauraHernandez) and also search the hashtag #yodescubriyucatan on Instagram for photos from other travelers.
Have you been to any of the little beach towns near Progreso in the state of Yucatán?