El Charco de las Ranas has been the gold standard for "nice" tacos in Mexico City for more than 30 years. And I mean "nice" in the most Mexican of ways.
This often-imitated small chain does many things and does them right, every single time. From humble beginnings on Av. Río Mixcoac where they mainly doled out the classic tacos al pastor and bistec, they now have a 150-item-plus menu that ranges from breakfast classics such as huevos divorciados for breakfast to a very solid pozole for the overnight crowd. Our family always goes to the original location so I can't speak to the one in Pedregal.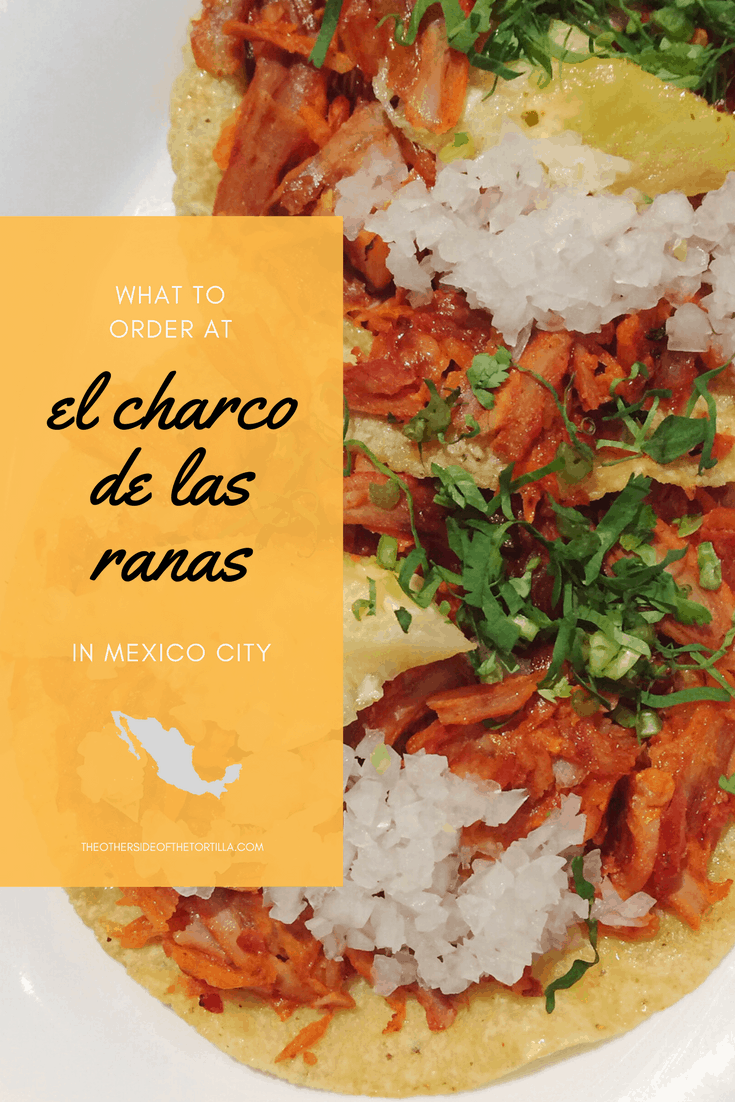 But their tacos al pastor deserve special attention. Neither lovers nor haters will ever call them "bad," or anything worse. They're huge though, so order fewer, as one of their "traditional" tacos usually make up three or four of any other taco they serve. 
We always start with a chicharrón de queso while we wait for our tacos to arrive. Then it's a matter of what you're craving at the time because the possibilities are endless. The alambre combinations are unique and monstrous—order with caution and share, or at least plan to have leftovers to eat later.
RELATED: Carnitas El Venadito in Mexico City
Everything on the menu with chorizo is perfect. Their chorizo is very unique—at least when it comes to Mexican taquerías—as it resembles a classic cured Spanish chorizo more than the crumbly, piquant pork chorizo you're used to eating in Mexico.
The frijoles charros are a family favorite, and the best part about them is that you'll have leftovers for breakfast the next morning. They'll even package your leftovers to go with a side of fresh cilantro, chopped onion, chile serrano, and chicharrón, which makes up for the hefty price.
When it comes to what to wash everything down with, they always have six flavors of aguas frescas: tamarindo, horchata, piña, jamaica, jamaica de dieta, and limón. They've also got the typical list of refrescos, which includes Coca-Cola, Coca-Cola Light, Squirt Light, Manzana Lift (in place of Sidral Mundet), Sangría, Toronja, along with agua mineral (ask for a Tehuacán). Of course, they also have a selection of Mexican beer, such as Victoria, Negra Modelo, Modelo Especial, and micheladas. If you ask for regular water, it will be bottled. I tend to order the horchata most often.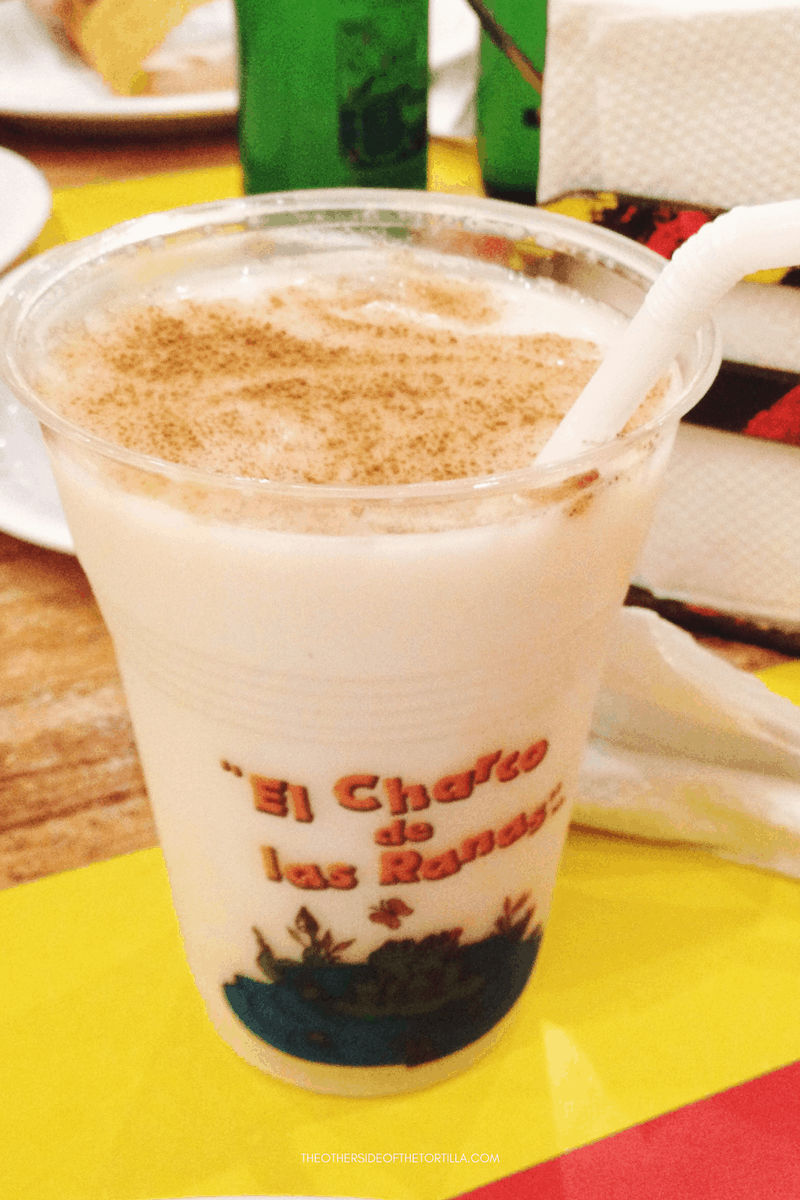 RELATED: How to make your own Mexican chorizo
Here's how the ordering works:
You'll be seated at a table and someone will come take your drink order. (The person who brings your drinks may not be the same person who you give your food order to.) They'll leave you with a paper menu to mark all the orders for your table on one sheet that looks like this one below. Note: The prices listed on this menu is from January 2017 and may have changed.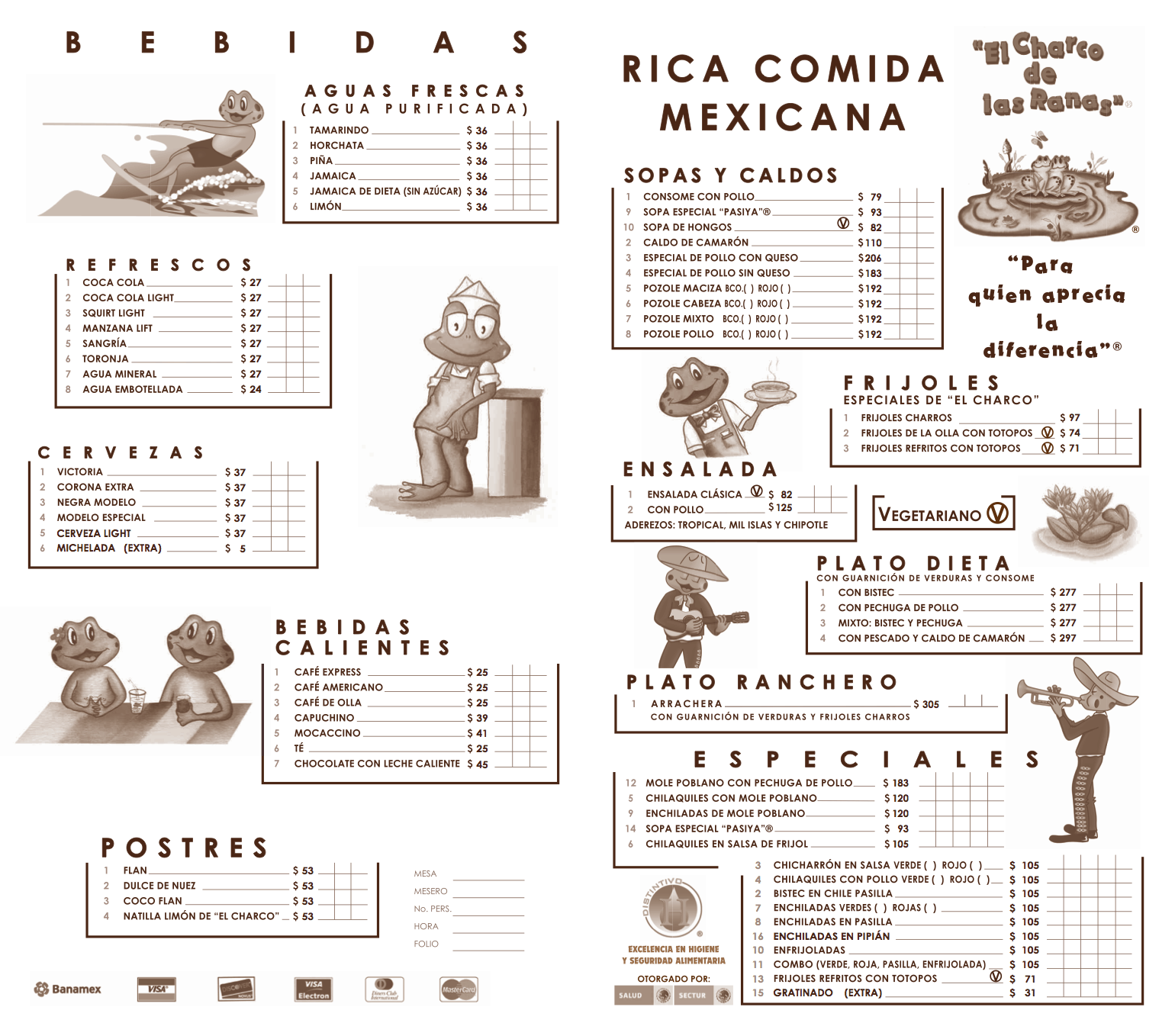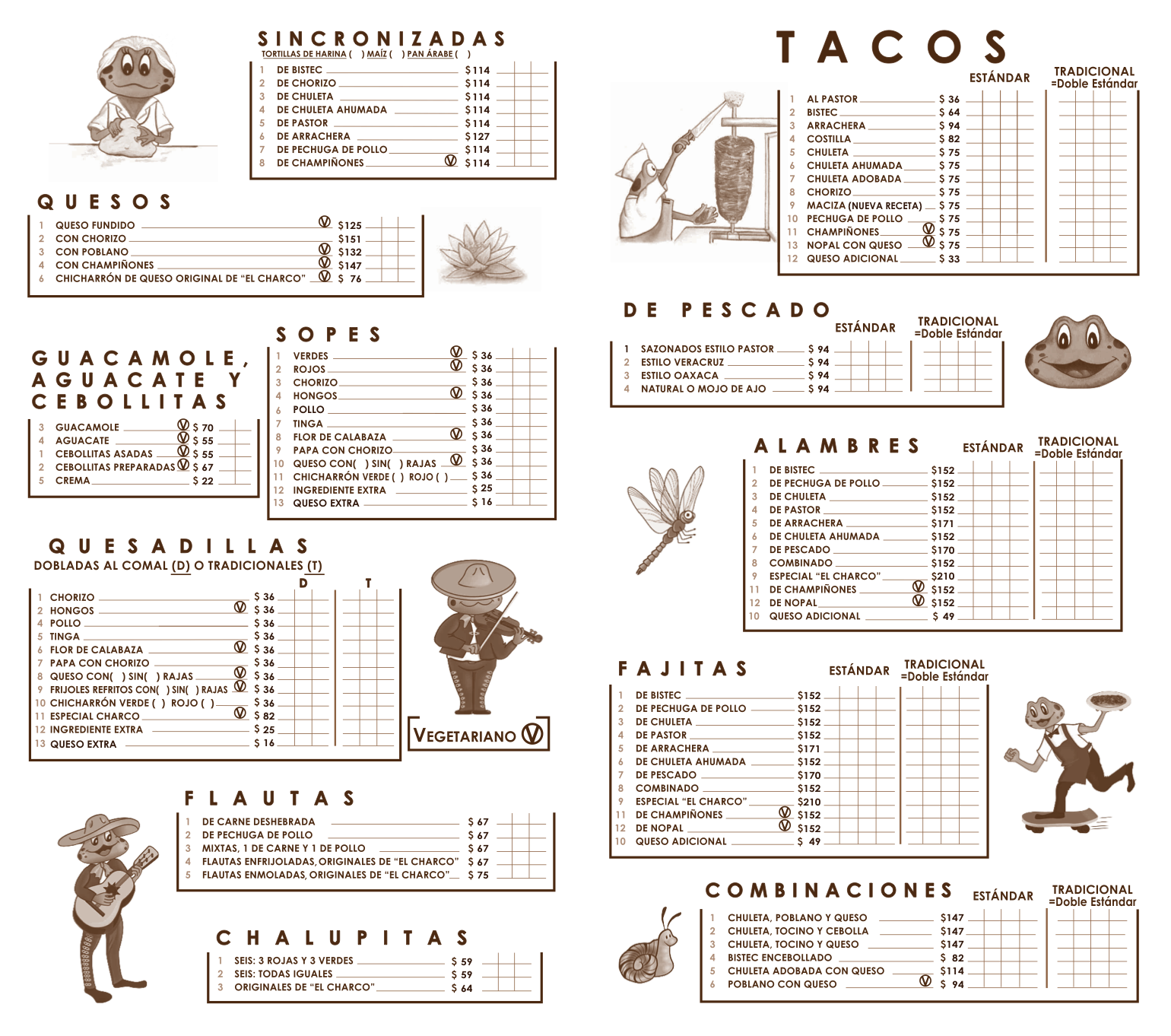 Some of the recent-ish additions to the menu at el Charco de las Ranas include sopes and fried quesadillas, and they are very, very good. Almost too good, they're refined and flavorful without being greasy or too heavy for a late night. I have a hard time liking sopes from anywhere else, as I always compare them to Charco's. Theirs are the sopes I dream about and wish I could get in the U.S.
Of course, the regular classics you come to expect from any taquería also shine. The bistec is always extra juicy, even when fully cooked. Same goes for the chuleta, costilla and the vegetarian varieties, such as rajas, flor, and my absolute favorite, hongos. The seven classic salsas they'll put on your table range from mild to so hot it'll make your nose run. The more transparent salsa verde is my favorite (the opaque salsa verde contains avocado).  
Charco's many detractors will tell you that it's too expensive, too sanitized, or that it's drafty at night… I've come to realize that some people are just predisposed to hate on a good thing. There's truthfully very little to be critical about at el Charco de las Ranas.
At the original dining room, there may be a wait to be seated. Servers can be forgetful and distracted (for a place of its price). The valet parking could cost almost a dollar. I really have to dig deep to find fault.
Don't forget you have to tell the server you want cheese in your quesadillas—a peeve of provincianos (Mexicans who live outside the capital)—if you decide to order those. If you order the quesadilla de flor de calabaza, there won't be cheese in it unless you specifically ask to add the cheese.
RELATED: What to eat at Enrique in Mexico City
 Another tip on ordering the classic tacos al pastor at el Charco de las Ranas: if you don't specify otherwise, they'll come "con todo," which is with minced white onion, cilantro and pineapple.

TO VISIT: El Charco de las Ranas
Avenida Río Mixcoac, two blocks from Avenida Revolución, Col. San José Insurgentes, Ciudad de México, México
Phone: 55982279
Open 7 days a week
Valet parking
21