Opened in 1944 as a taco stand out in the remote fields between Mexico City and Cuernavaca, Enrique has become a representative establishment of Central Mexican cuisine that's worthy of visiting almost every time I'm in town. Located along the federal highway, this behemoth of a restaurant seats well over 1,500 guests—and is now well within the city's confines—on Insurgentes Sur in the Tlalpan borough.
The buildings recall classic haciendas (built this century) and the vast dining rooms with high ceilings are designed to amuse. The decor is what you'd expect; solid wood tables and chairs, crisp table linens, papel picado hanging from the ceiling, and talavera tiles everywhere.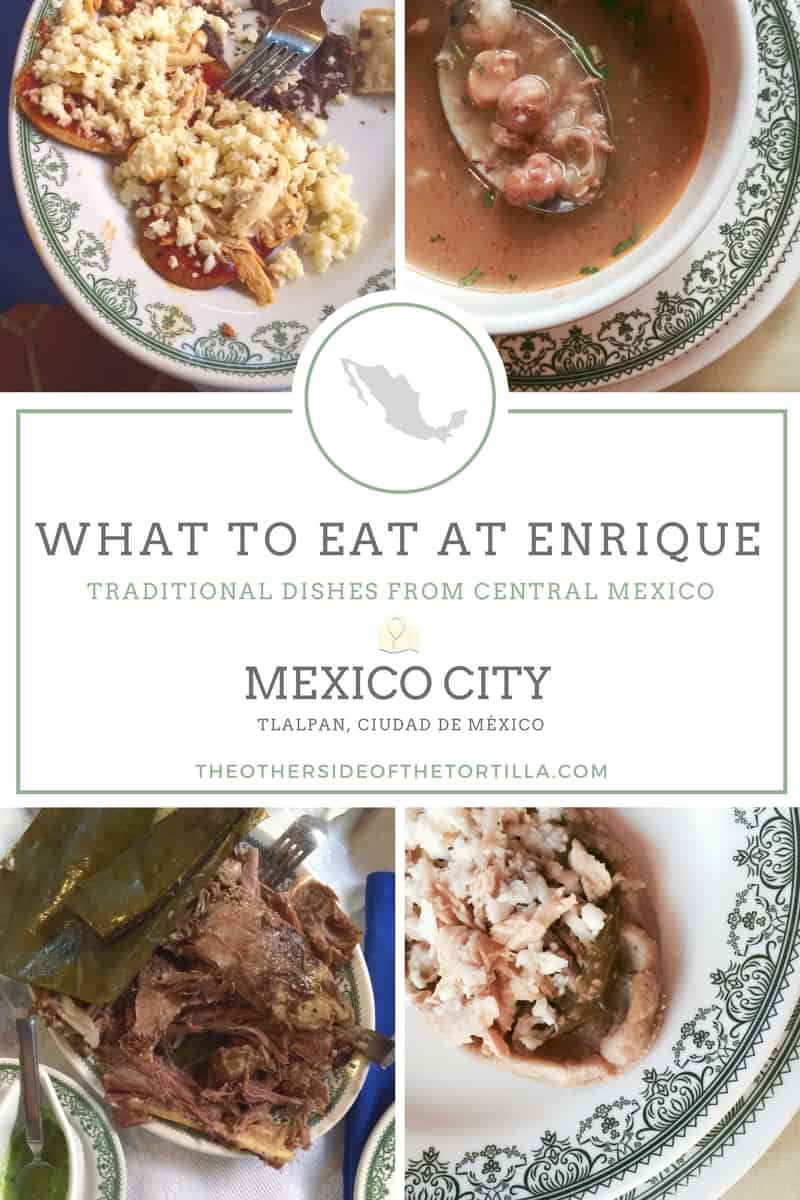 Start with some chicharrón with guacamole, an order of chalupas, some crunchy tacos dorados doused with salsa borracha, or a couple of their deep-fried quesadillas, made with their unique masa.
Order the consomé de carnero, made with the best bits of their famous barbacoa and with the right amount of tasty, tender garbanzo beans. Truly one of the greatest soups ever. Garnish with chopped onion, cilantro and fresh-squeezed lime juice.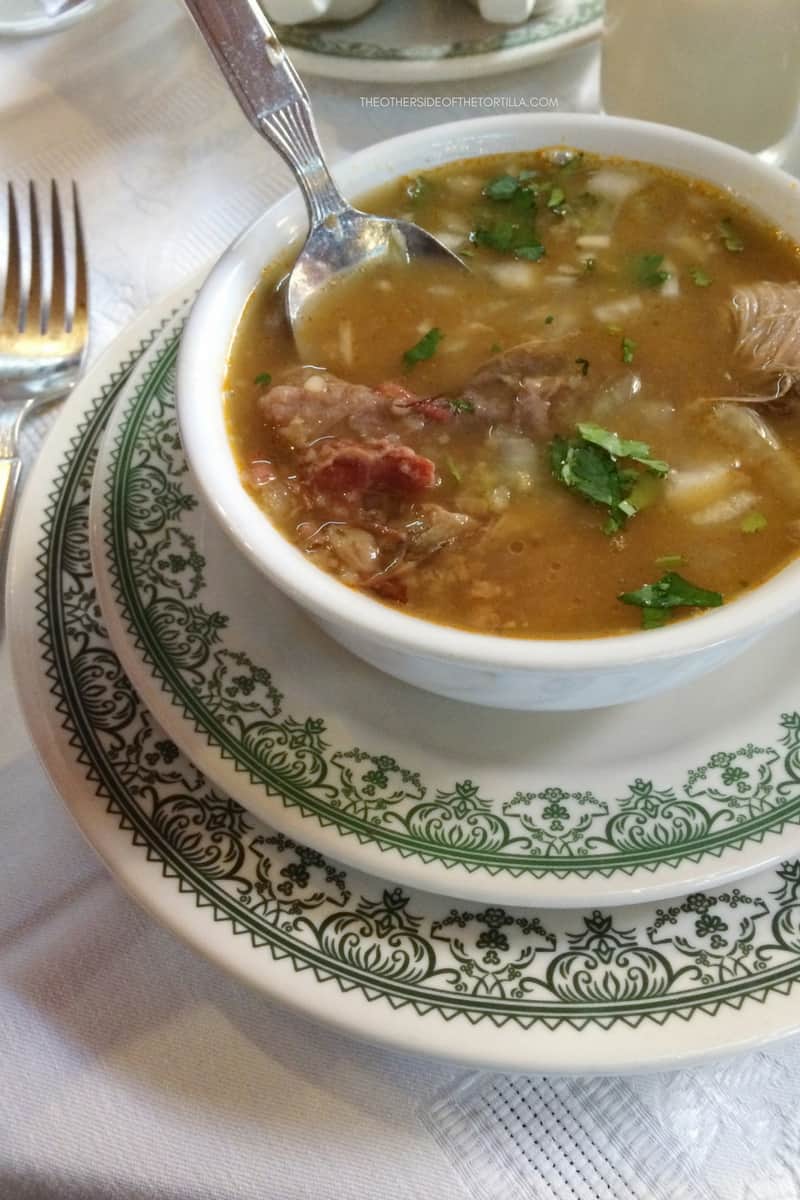 Of course, the main dish you order should be the barbacoa, the earthy mutton cooked underground and covered with maguey leaves. It is right up there with the best barbacoa I've had, and the price is not too bad either. If you're eating with multiple people, it will be more economical to order by the kilo rather than by the taco. Make yourself some tacos and bathe them with two of the best salsas in the country, according to my husband. The green tomatillo salsa is his gold standard, and the salsa borracha, made with pulque, also ranks highly on his list of favorites.
Order the horchata by the pitcher and convince your table to share—you won't be disappointed!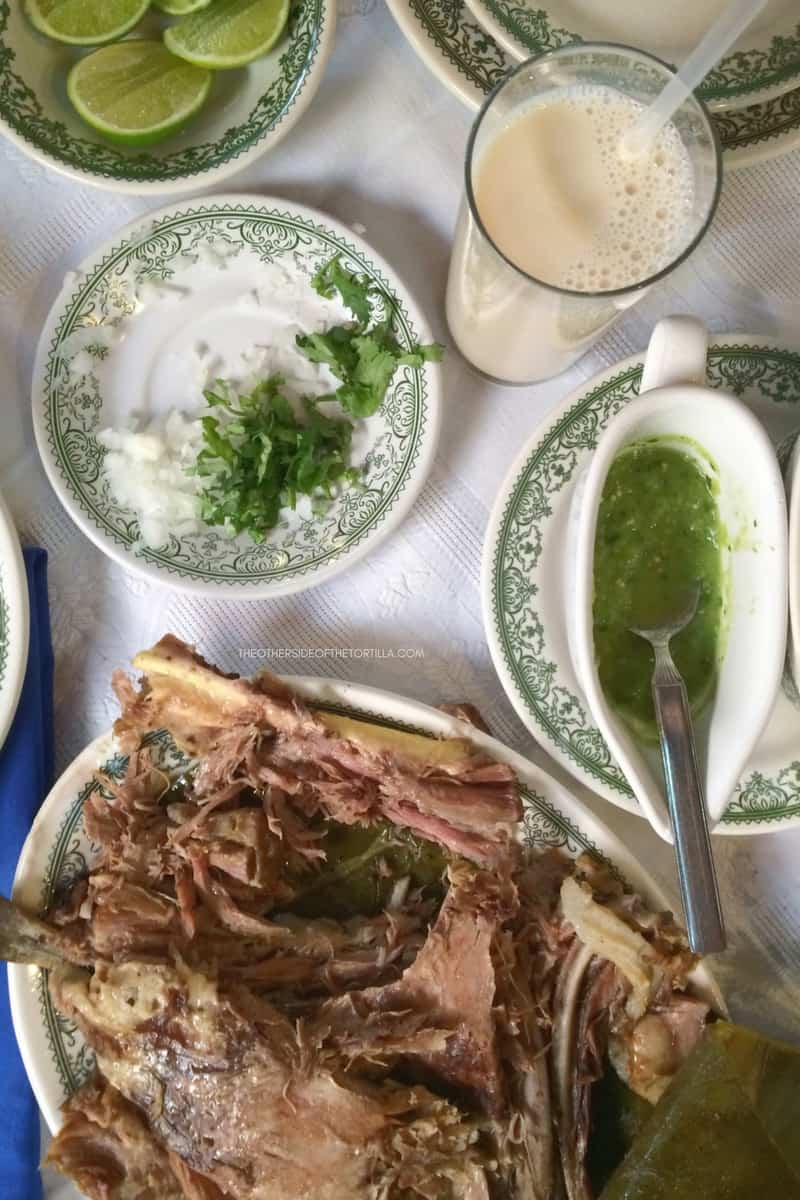 Other classics worth ordering include crepas de huitlacoche, carnitas, mixiotes, mole, and various enchiladas. On weekends they offer several varieties of pulque if that's your thing. 
Enrique certainly has something for everyone—like Disneyland. Just be aware of their shtick and don't let certain aspects ruin what could be a phenomenal meal. 
On the weekends, mariachi, marimba and jarocho bands, along with their own dance troupes, will incessantly blast their brand of folkloric entertainment, and a house PA system will make sure every-single-table-REALLY-FUCKING-LISTENS-to-every-note-played. It can be rather annoying because it makes conversation with those at your table rather difficult. I understand there are people who actually go there to watch the shows and enjoy them, and that's totally fine. I'm just not one of those people.
However, there are a few tables by the entrance, separated by several walls and where the speakers are unplugged, where you can have a peaceful meal. Also, the children's playground is far, far away and the roaming clowns (for the kids' amusement, and fully dressed like they just came from the circus) will not make their rounds all the way in the front.
Now that you know how to avoid the undesirable parts of the restaurant, sit back and enjoy the exemplary traditional cuisine. Even though their kitchen is bigger than that of a sold-out Carnival Cruise Line ship to the Caribbean, Enrique still produces some of the tastiest Central Mexico fare, and the quality is top notch.
I think of Enrique in the same vein as Disneyland—a cheesy and loud place—but with careful navigation and location awareness, you can still find it lovable and enjoy a phenomenal meal that'll evoke priceless memories each time you return.
TO VISIT: Enrique
Insurgentes Sur 4061, Tlalpan, 14000 Tlalpan, Ciudad de México, México
+52 55 5573 9988
Open 7 days a week, 8 am to 8 pm (except on some holidays)
Valet parking
Visiting Mexico City? You might also like these restaurant recommendations:
5